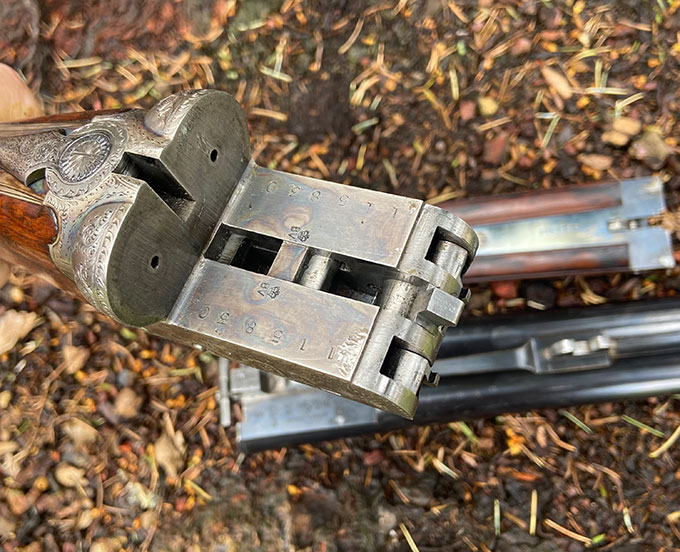 7
Webley & Scott 115830
A nice example of a Webley & Scott Model 700 in 16-bore, which is quite unusual. Retaining about 40% of its original metal finish, the stock has a later, modern, rubber recoil pad, which could be replaced with a more traditional leather-covered pad. This is a mechanically excellent example of W&S's most successful model, in a hard to find gauge. Made circa 1938.
Enquire About this Gun
Details
Maker: Webley & Scott
Stock Number: 05VG830
Weight: 6lbs 4oz
Location: England
Stock
Grip: Straight Hand
Length to heel: 14 3/4"
Length to centre: 14 3/4"
Length to toe: 15 1/8"
Forend
Catch: Anson
Ejectors: Southgate
Barrels
Type: Steel
Rib: Concave
Length: 28"
Chambers: 2 1/2"
Choke: right: 1/4 left: 1/2
Walls: right: 25 left: 25
Serial Number: 115830