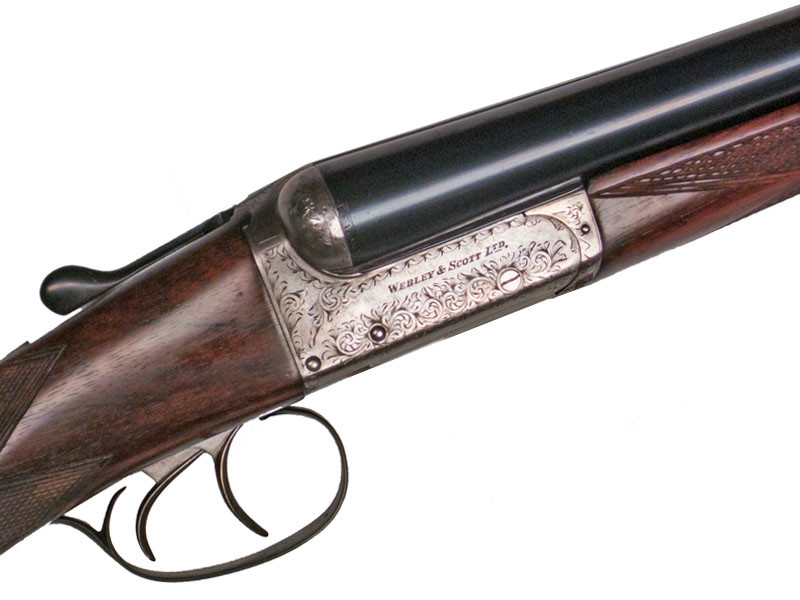 3
Webley & Scott 12-Bore
A very clean Webley & Scott Model 700 boxlock ejector with an unusually well-figured stock. 2 3/4" chambers and reliable A&D action. Brilliant value.
Enquire About this Gun
Details
Maker: Webley & Scott
Gauge: 12
Location: England
Stock
Grip: Straight
Length to heel: 14"
Forend
Catch: Anson
Ejectors: Southgate
Barrels
Type: Steel- Chopper-Lump
Rib: Concave
Length: 28"
Chambers: 2 3/4"
Choke: right: 1/4 left: 1/2