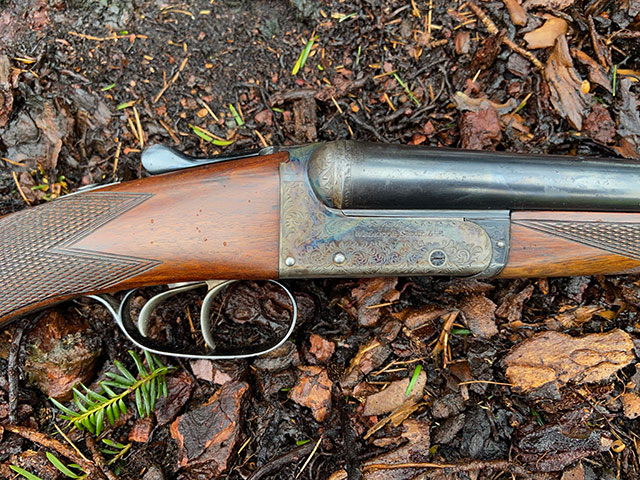 9
Webley & Scott 128773
A rare, late 1950s, Webley & Scott, Model 700, 16-bore, boxlock-ejector. One owner from new; 'I doubt it has fired more than 300 cartridges'. Very little sign of use, 100% original case colours. As good an example as can be found from the best period for these guns.
Enquire About this Gun
Details
Maker: Webley & Scott
Stock Number: 03V773
Gauge: 16
Weight: 6lbs 1oz
Location: England
Stock
Grip: Semi Pistol Grip
Length to heel: 14 3/4"
Length to centre: 14 1/2"
Length to toe: 15"
Forend
Catch: Anson
Ejectors: Southgate
Barrels
Type: Steel
Rib: Concave
Length: 28"
Chambers: 2 3/4"
Choke: right: 1/4 left: 3/4
Walls: right: 30+ left: 30+
Bores: right: .662 left: .662
Serial Number: 128773