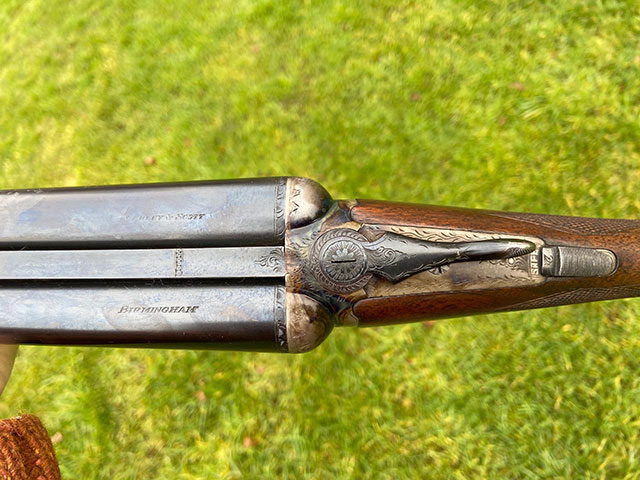 8
Webley & Scott 145040
A very good Webley & Scott 12-bore boxlock ejector retaining 90% original case colour hardening. An ideal mid-weight game gun with the advantage of 2 3/4" chambers. Once the standard 'grown-up' gun gifted for a twenty-first birthday. Remarkable value when the cost of a new gun like this is considered.
Enquire About this Gun
Details
Maker: Webley & Scott
Stock Number: 01V040
Gauge: 12
Weight: 6lbs 8oz
Location: England
Stock
Grip: Straight Hand
Length to heel: 16"
Length to centre: 15 1/2"
Length to toe: 16"
Forend
Catch: Anson
Ejectors: Southgate
Barrels
Type: Steel
Rib: Concave
Length: 28"
Chambers: 2 3/4"
Choke: right: 1/4 left: 3/4
Walls: right: 30 left: 30
Bores: right: .729 left: .729
Serial Number: 145040