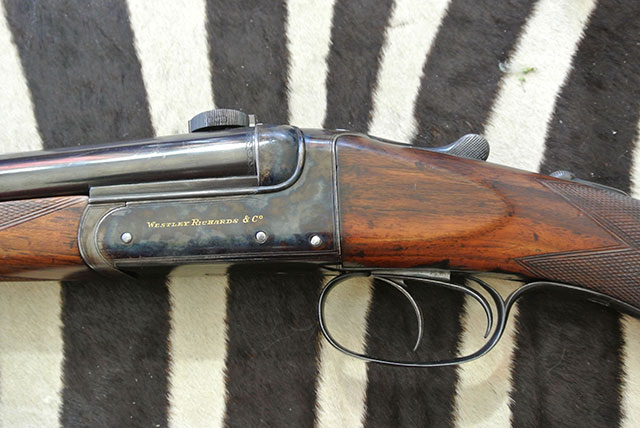 2
Westley Richards 08949
A vintage Westley Richards, carefully restored and upgraded to 9.3x74R. The ideal, all-round, dangerous game and big plains game rifle for Africa.
Enquire About this Gun
Details
Maker: Westley Richards
Stock Number: 07N949
Type: Double Rifle
Weight: 10lbs 1oz
Location: United States
Stock
Grip: Pistol
Length to heel: 14 1/4"
Length to centre: 14 1/4"
Length to toe: 14 1/2"
Forend
Catch: Deeley & Edge
Ejectors: N/A
Barrels
Type: Steel
Rib: Flat
Length: 26"
Chambers: 9.3x74R
Serial Number: 08949