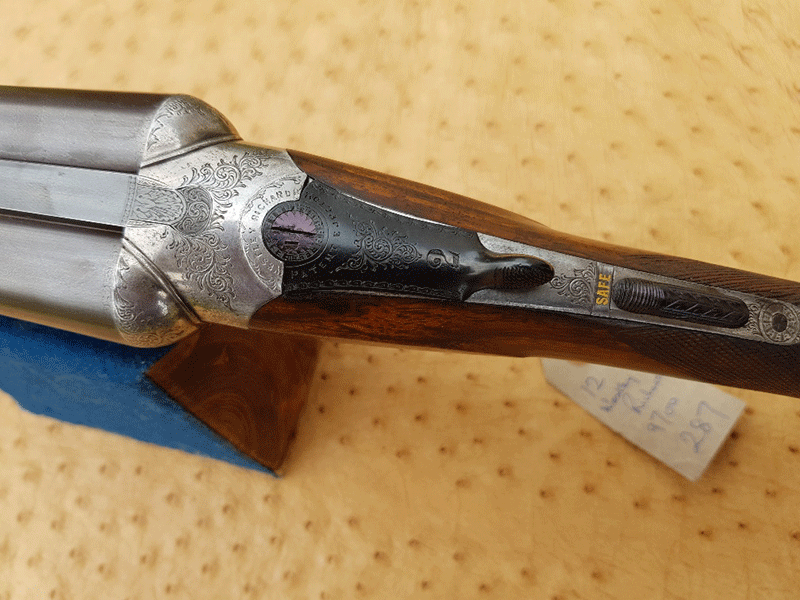 5
Westley Richards 12-Bore
A good Westley Richards boxlock ejector with Damascus barrels, nitro proof with good bores.It was originally sold from Westley Richards' London shop and carries that address. No 2 of a pait. Very good overall and clean bores.
Enquire About this Gun
Details
Maker: Westley Richards
Gauge: 12
Location: England
Stock
Grip: Straight
Length to centre: 15 1/2"
Forend
Catch: Deeley & Edge
Ejectors: Deeley Box
Barrels
Type: Damascus
Rib: Concave
Length: 29"
Chambers: 2 1/2"
Walls: right: 23 left: 23