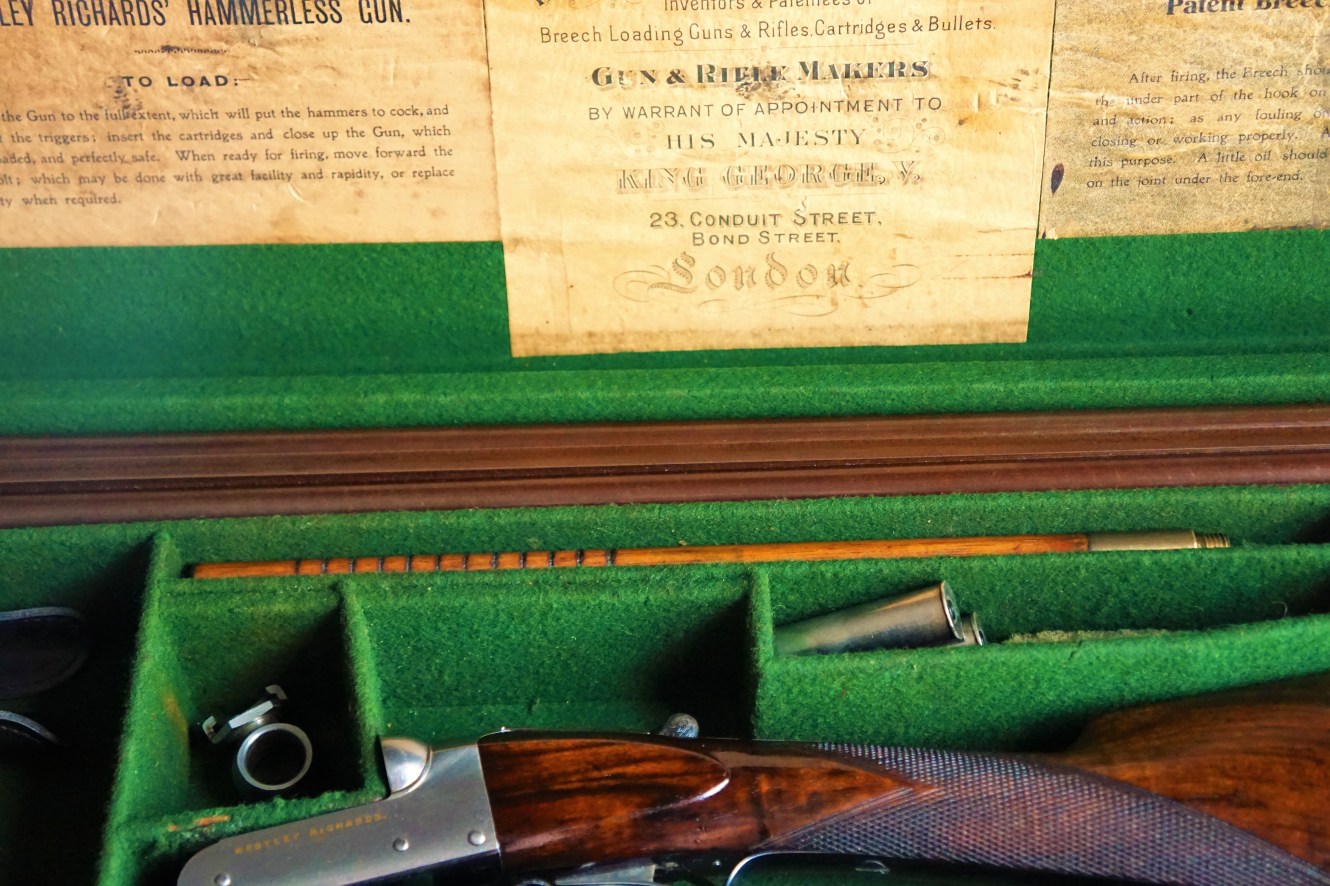 4
Westley Richards 28-Bore
A very nice example in 28-bore, with maker's name in gold on the action. Damascus barrels re-proof tested for nitro. Very pretty wood and in great overall condition. In its maker's case.
Enquire About this Gun
Details
Maker: Westley Richards
Stock Number: 07E528
Gauge: 28
Weight: 4lbs 15oz
Stock
Grip: Straight
Length to centre: 14 1/2"
Forend
Catch: Deeley & Edge
Ejectors: Deeley Box
Barrels
Type: Damascus
Rib: Concave
Length: 28"
Chambers: 2 1/2"
Choke: right: Cylinder left: 1/4
Serial Number: 5528