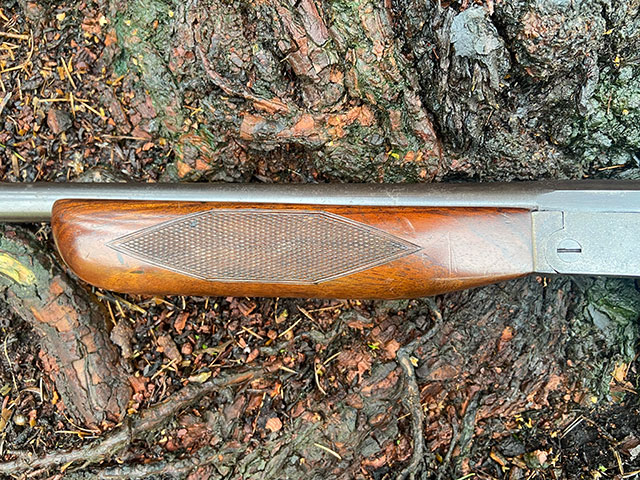 6
Westley Richards 537
A useful little .410 single barrel, side-lever shotgun, probably converted from a rook rifle. It has good shooting qualities, a wide forend and nicely figured stock. Ideal as a garden or orchard gun for vermin control.
Enquire About this Gun
Details
Maker: Westley Richards
Stock Number: 537
Gauge: 410
Weight: 4lbs 3oz
Location: England
Stock
Length to heel: 14 1/4"
Length to centre: 14 1/4"
Length to toe: 14 3/4"
Forend
Catch: Snap
Ejectors: None
Barrels
Type: Steel
Rib: None
Length: 26 1/2"
Chambers: 3"
Walls: right: 50+
Serial Number: 537