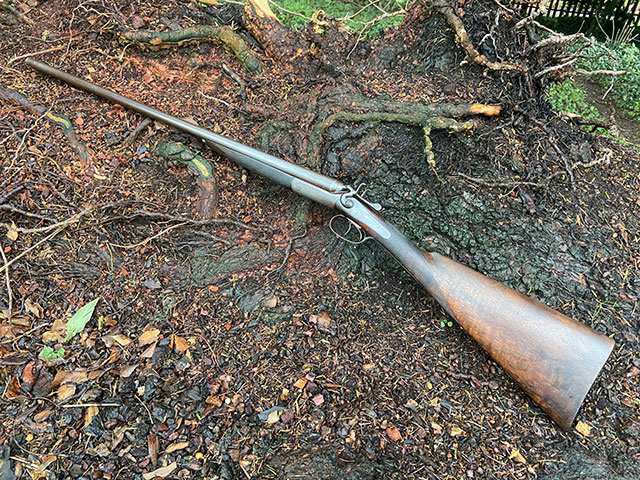 9
Westley Richards 7002
A special find; one family owned since new, honest, unrestored gun in very good order. Nice Damascus barrels engraved 'Westley Richards, 170 New Bond St, London' on the rib. Rebounding back-locks, nicely figured stock with original chequer. Excellent wood to metal fit and, though plain, with no engraving but the maker's name on the lock plates, this is a very well made gun and it shoots 2 1/2" nitro cartridges nicely. Made in August 1890.
Enquire About this Gun
Details
Maker: Westley Richards
Stock Number: 12V002
Gauge: 28
Location: England
Stock
Grip: Straight Hand
Length to centre: 14 1/4"
Forend
Catch: Anson
Ejectors: None
Barrels
Type: Damascus
Rib: Concave
Length: 25 1/2"
Chambers: 2 1/2"
Choke: right: 1/2 left: 1/2
Walls: right: 23 left: 23
Serial Number: 7002