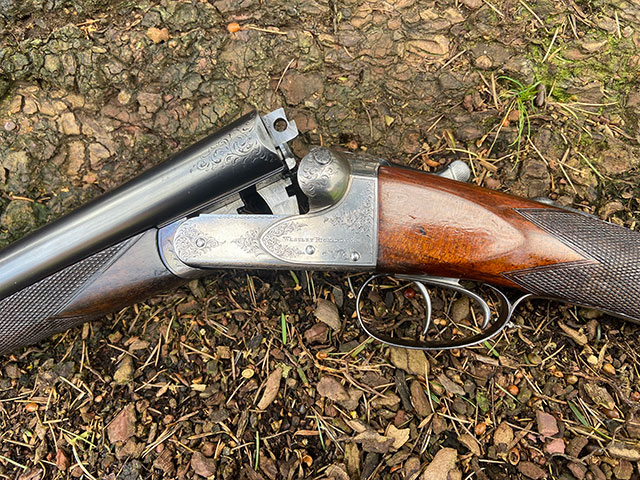 10
Westley Richards T10248
A nice Westley Richards game gun with side-clips and relatively recent re-proof for 2 3/4" cartridges. In overall good order, it is a little loose and we will include a strip, clean and re-joint in the sale price. A useful walked-up game gun that can handle standard steel loads.
Enquire About this Gun
Details
Maker: Westley Richards
Stock Number: 03V248
Gauge: 12
Weight: 6lbs 6oz
Location: England
Stock
Grip: Straight Hand
Length to centre: 14 3/4"
Forend
Catch: Deeley & Edge
Ejectors: Deeley
Barrels
Type: Steel
Rib: Concave, milled
Length: 26"
Chambers: 70mm (2 3/4")
Choke: right: 1/4 left: 1/2
Walls: right: 24 left: 24
Bores: right: .740 left: .740
Serial Number: T10248