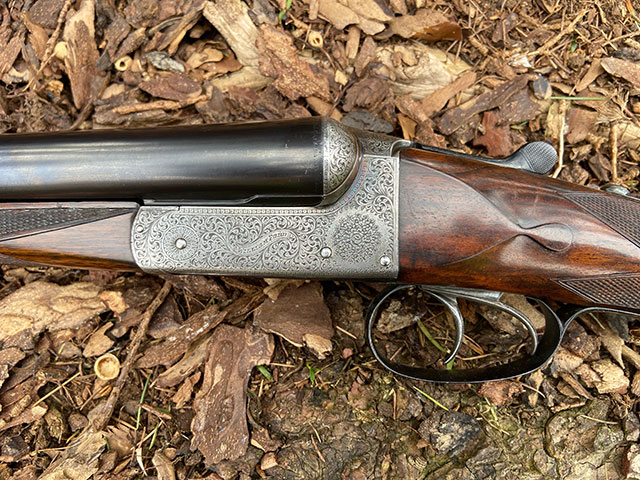 7
William Ford 11438
High quality William Ford of Birmingham 30" barelled boxlock ejector. Nitro-re-proof, action fully engraved with rose and scrolls. Re-blacked furniture. Treble-grip action with Purdey patent concealed third bite. Nicely figured stock with side panels and drop-points.
Enquire About this Gun
Details
Maker: Ford
Stock Number: 03V438
Gauge: 12
Weight: 6lbs 12oz
Location: England
Stock
Grip: Straight Hand
Length to heel: 15 1/4"
Length to centre: 15 1/8"
Length to toe: 16"
Forend
Catch: Anson
Ejectors: Southgate
Barrels
Type: Steel
Rib: Concave
Length: 30"
Chambers: 2 1/2" (65mm)
Choke: right: I.C left: 1/2"
Bores: right: 18.6mm left: 18.4mm
Serial Number: 11438