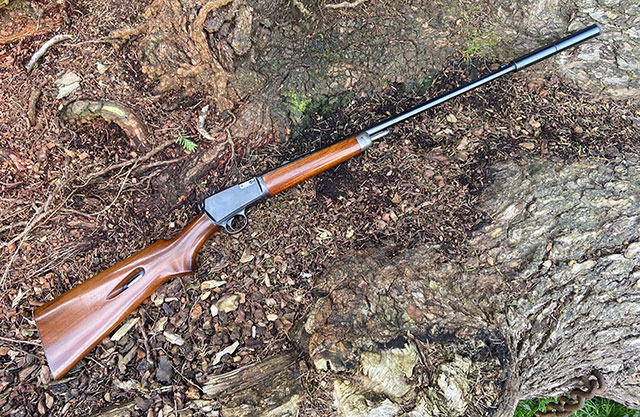 7
Winchester 3566
An early 1960s Winchester Model 63 .22 rimfire semi-auto sporting rifle in remarkably good condition. Fitted with a PH sound moderator. Very hard to find good examples of these now. They currently sell in the US for around $1,000. A high quality classic semi-auto.
Enquire About this Gun
Details
Maker: Winchester
Stock Number: 03V566
Gauge: .22
Location: England
Stock
Grip: Pistol Grip
Length to centre: 14"
Barrels
Chambers: .22 Long Rifle
Serial Number: 3566