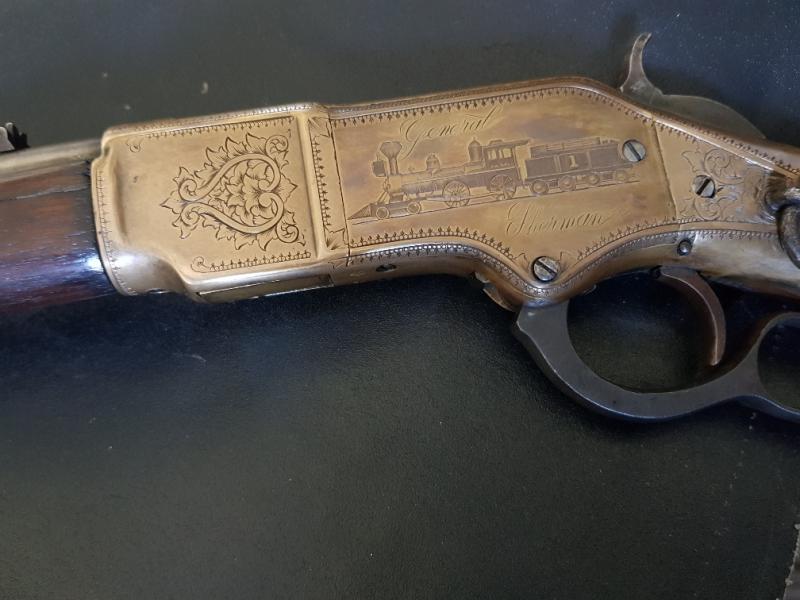 8
Winchester .44 De-act
A .44 calibre lever-action rifle, de-activated to the latest specifications and legal to hold without a licence. Engraved action body with scrolls,a steam train and 'General Sherman' dedication. 'Union Pacific' and 'Rail Road on the other side, with engraved elk and furter scroll work. saddle ring, leaf sights , round section barrel. Stock with barass butt plate and butt trap.
Enquire About this Gun
Details
Maker: Winchester
Stock Number: 08M44
Location: England
Stock
Grip: Straight Hand
Length to centre: 12 1/2"