My hunting rifle of choice is a custom, built by Trevor Proctor. In its day it was expensive and the construction is well thought-out.
Chambered for that classic all-rounder, the 7x57 (AKA 7mm Mauser or .275 Rigby) it can handle every deer species in the UK and most African plains game. I do have other rifles but this is my 'go-to' magazine rifle when it comes to shooting anything bigger than a rabbit and smaller than an eland.
Custom rifles are not cheap. My Proctor cost £6,800 when it was made, a couple of decades ago, though I bought it for a lot less than that. Indeed, a Proctor .375 recently sold in auction for just under £2,000 but that is still quite a lot of money.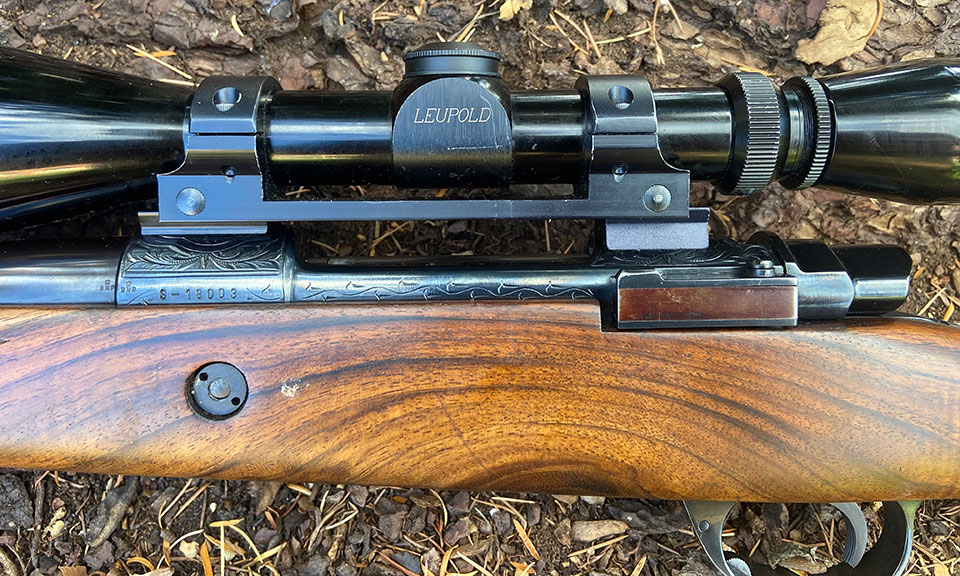 At the Game Fair I spotted a nice 7x57 by Ron Wharton; a used example with a price tag of over £6,000. Daniel Fraser (part of the John Dickson Group) also displayed a 7x57 this one a Mannlicher Schoenauer actioned rifle previously retailed by Fraser and in the process of a full re-vamp. That will eventually sell for over £8,000.
If you can't stretch to those prices and lust after a Rigby Highland Stalker, (costing from about £7,000 new) there is a solution and it won't cost you a fortune. Its name is the Parker Hale M81 Classic.
the M81 looks very like my Proctor if you put them side by side
Somewhat confusingly launched in 1986, the M81 looks very like my Proctor if you put them side by side and stand ten feet away. In 1995 a new one cost £600.
Both have a Mauser action. The Proctor's is a military Obendorf Mauser from the 1920s, while the Parker Hale has a specially-built Mauser action, made in Spain. Both have a shotgun-type safety slide.

Both rifles have a nicely figured, walnut stock with a red rubber Silver's pad. The pistol-grip stock of the Proctor is a little less chunky than that of the Parker Hale but both have nicely hand-chequered panels and an oil finish. The M81 has Parker Hale quick-detach mounts and a 4x42 'scope. The Proctor's Swarovski Nova 'scope is permanently attached by fixed mounts.
Unlike many 1980s budget rifles, the M81 has all-steel parts, each nicely deep-blacked. It looks like a quality rifle and it is. Certainly, details could be improved. Stock-pin heads could be made to fit flush and be engraved and case hardened, the engraving is a little slap-dash if you are used to looking at quality guns but the overall impression is traditional and positive.
ammunition is easy to obtain and reasonably priced
It is very much in the mould of the Rigby /Highland Stalker. In fact, give the stock to a skilled man and he could re-shape it here and there and it would look very close indeed.
The 7x57 is a great cartridge, ammunition is easy to obtain and reasonably priced, it delivers a hefty punch but benefits from soft recoil.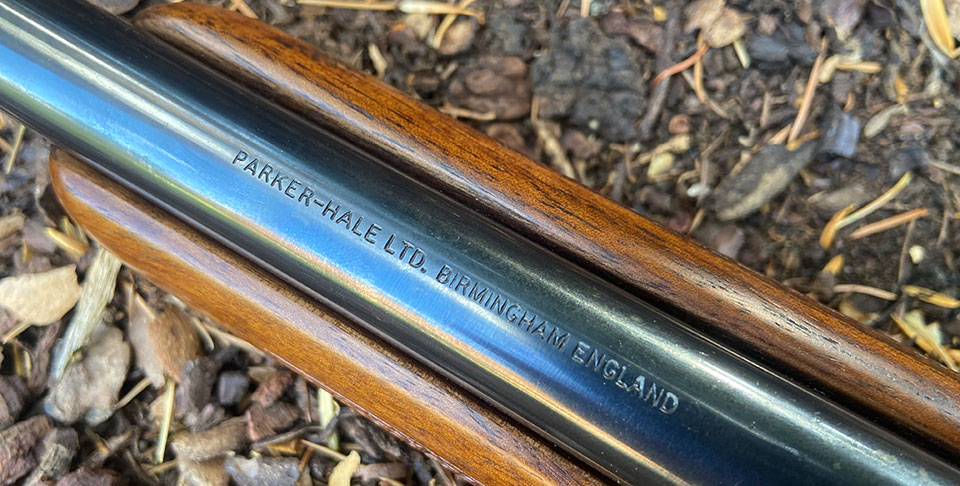 Trajectory is nice and flat, with a rifle zeroed at 50 yards shooting one inch high at 100 yards and back to zero at 200 yards, allowing the shooter to aim at what he wants and to hit without any need for hold-over at at the majority of woodland and farmland stalking shots.
Readers might be taking-in all this information about the Parker Hale without much mounting excitement but that reminds me of a story once told by Lee Iaccoca, former CEO of Ford.
When Ford had focus groups, at the pre-launch stage, for the 1960s Ford Mustang, feedback was largely critical and negative. Until, that was, he told people the price. Then, to a man, the subjects all said; "Forget everything I said, I want one"! When you hear the price of the M81, you might just want one too.
I recently bought a Parker Hale M81 in beautiful condition for just £140 at a provincial auction. It came with the mounts and the 'scope, all ready to go. That makes it exceptional value.
M81 Classic is one of its best rifles
I showed it to a couple of local stalkers, who have both used the same model rifle for serious amounts of deer culling. Both swore it was a great rifle: very accurate (hammer forged barrel), dependable, easy to maintain and still looking good after three or four decades of heavy use.
Parker Hale may no longer be a sexy name in rifle shooting but put aside those prejudices. Had they made this rifle earlier, rather than the silly, ugly, Weatherby-inspired 'seventies products they did market, the company may have survived and prospered as a true rifle maker.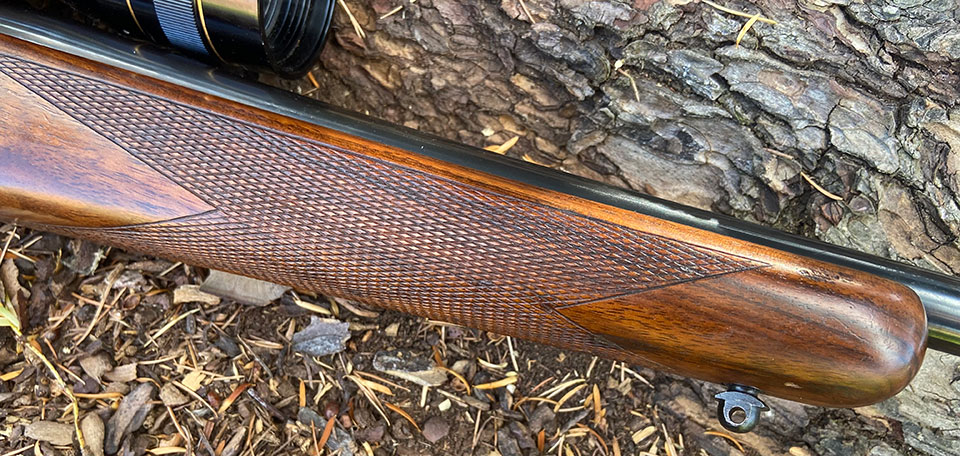 Parker Hale was a well established company by the 1980s. It was started in Birmingham in 1890 by two men called Alfred: Mr Parker and Mr Hale. They excelled in shooting accessories and expanded the firm through the First World War, then made it through the Depression and the Second World War. In both conflicts carrying out war contracts for the Government, including machine gun and sniper rifle manufacture.
The M81 Classic is one of its best rifles. This example is little used, in perfect mechanical condition and ready for a lifetime of service. To build anything like it today would cost many multiples of the purchase price. It is already threaded for a moderator, should one be required, though I don't use one on any of my rifles.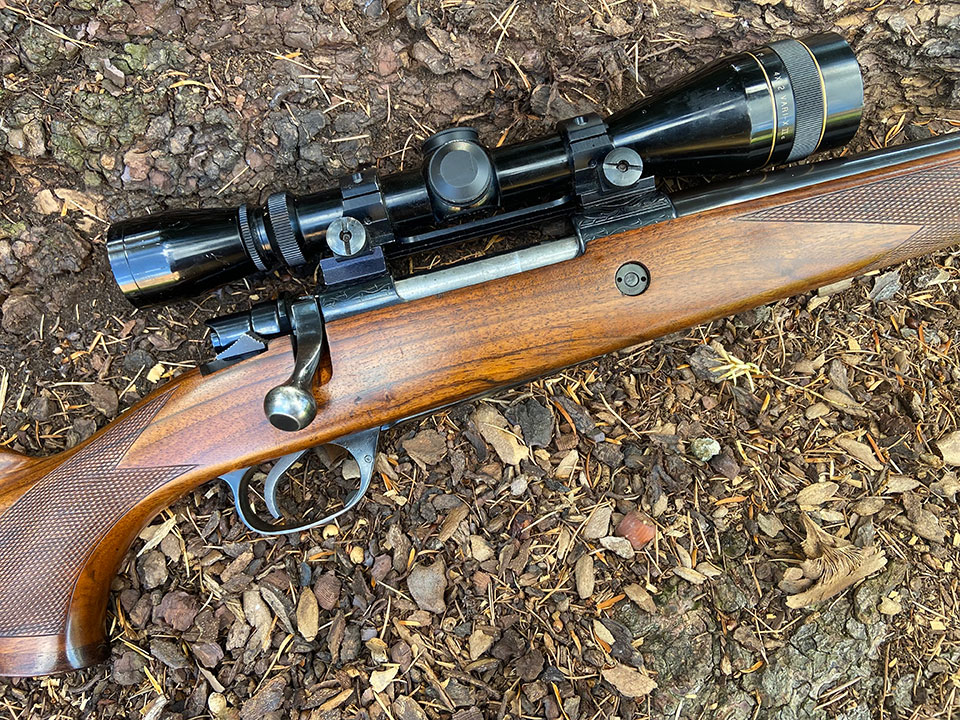 I'm actually quite tempted to customise this a little and see just how classy I can make it look for a modest outlay. I think it could surprise a few people.
Published by Vintage Guns Ltd on (modified )