This faded paper and ink label from Perrins & Son of Worcester illustrates what looks like a well appointed and prosperous high-street gun shop, with Victorian gentlemen window shopping outside.
The Royal Warrant above the door makes it look rather grand. And claims establishment in the year 1831. The declaration 'Breech Loading Gun Makers puts it into the 1860s (note the addition 'Central Fire and pin cartridges' (centre fire arrived in 1861).
Perrins was located at 59 Broad Street (now Halifax Building Society) in 1879 and by 1882 it had merged with H.E. Pollard and the Perrins name disappeared. This label, therefore would be applicable to the period 1879-1882.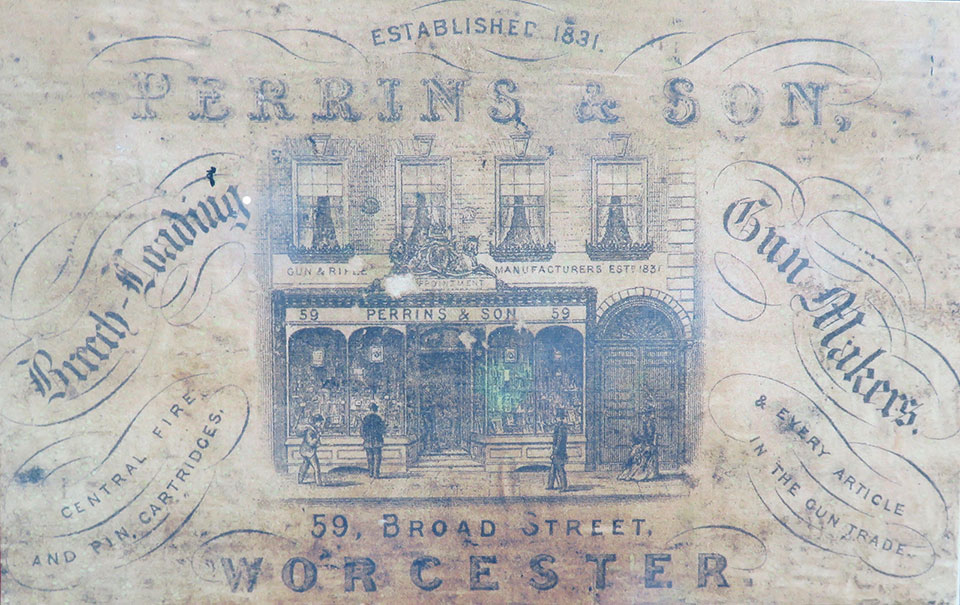 Published by Vintage Guns Ltd on