This must be one most elaborate boxlocks made by a British gunmaker. It dates from around 1886 and was made in the Midlands town of Kidderminster, best known for its carpet making industry.
The maker is Thomas G. Styles. It is built on the Anson & Deeley patent of 18735 with the 1883 improvements. It has the Westly Richards 'Model C' doll's head and bolting top-lever arrangement and appears to be made as a 'best' gun.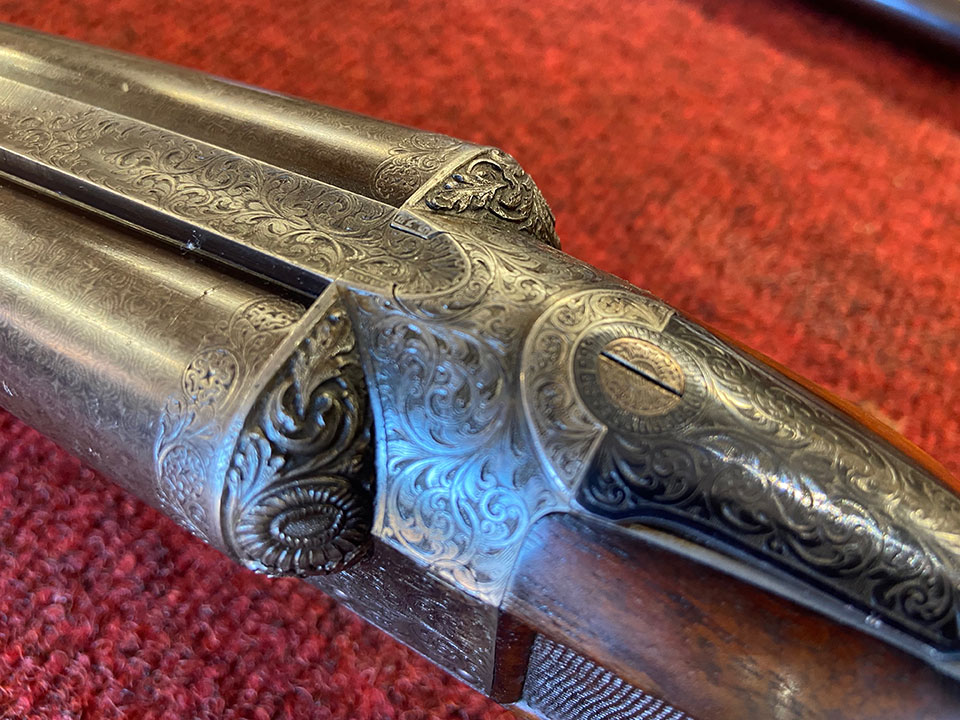 Beyond the quality inherant in the build, with nicely figured wood, best damascus barrels and superb workmanship, the elaborate nature of the engraving and wood carving sets it apart from most boxlocks of the day and the wood carving in particular is most unlike a typical British gun of any era.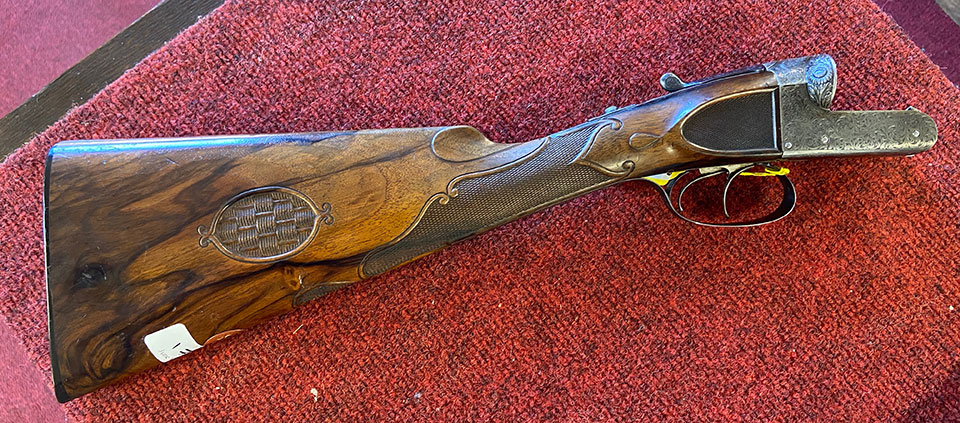 It was ordered by Mr. Thomas Harmon-Smith, owner of Smith & Pepper Ltd, a company with two Birmingham factories (Kidderminster is a 40-minute drive from Central Birmingham). He was also the keen owner of race-horses and named many of them Shirley, after the nearby village (now a part of Birmingham). Apparently, the decorative inter-woven panels on the stock and forend wood depict fences from race courses.

The gun, sold at Holt's in June, was in the possessionof the great, great grandson of the original owner and it shows little sign of wear and no sign of re-finishing. The engraving and fence carving is still sharp and case colours remain evident. all the pin slots are un-altered and line-up correctly.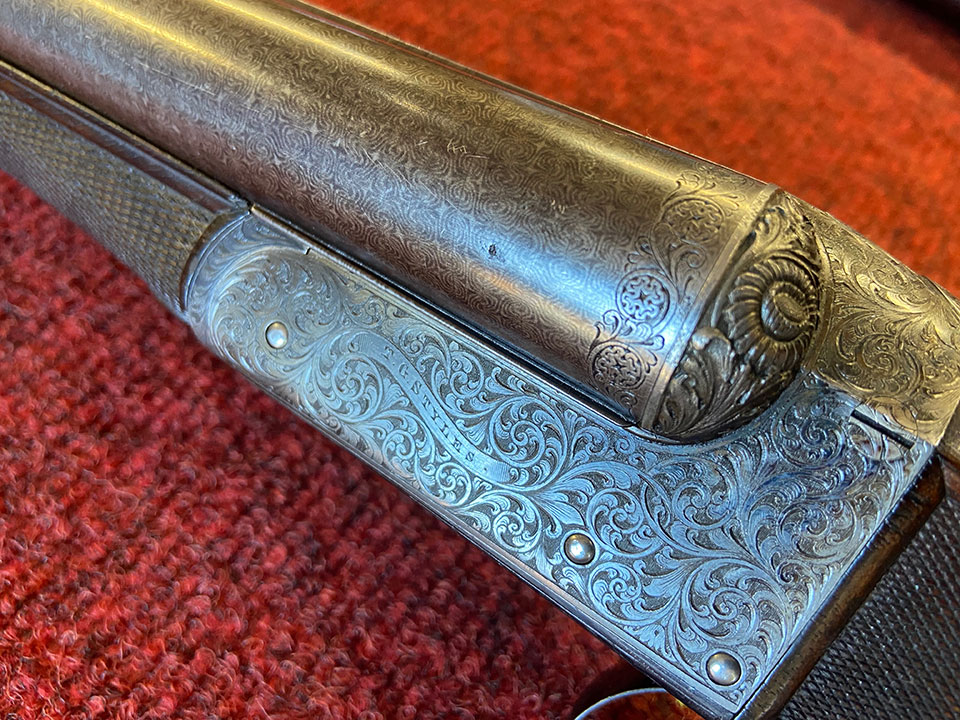 Te gun is stylistically unlike anything I have seen before and will be a worthy part of any collection. Finding unusual and beautiful things like this is what keeps us all interested.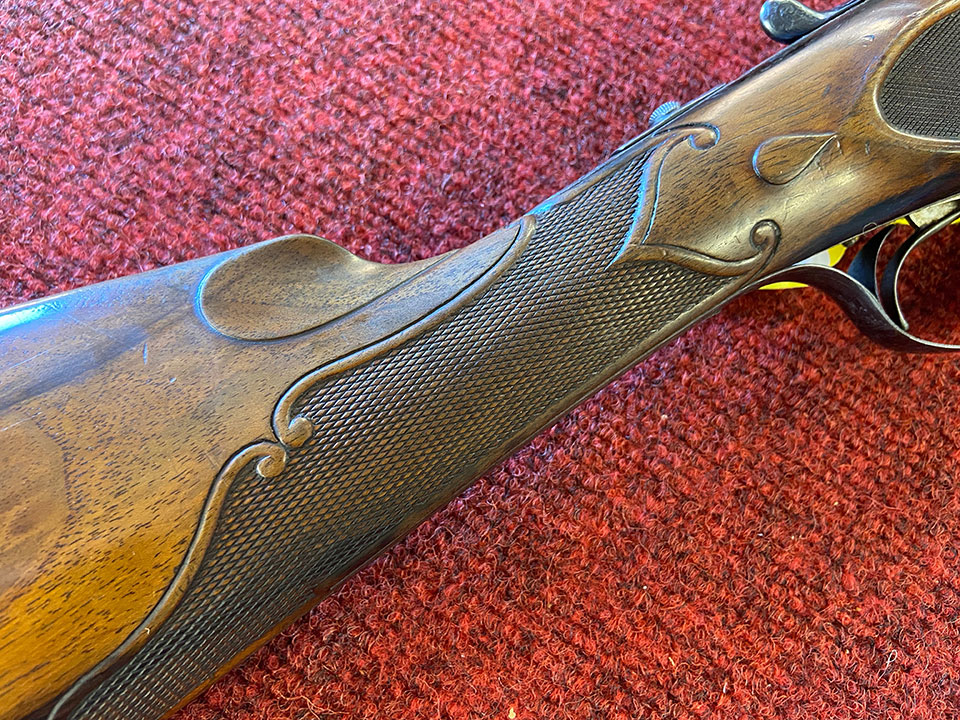 Sold at auction, the Styles made £1,700, which was a super buy for the outlay and shows what quality it is possible to get when buying 19th century boxlocks, which are currently ridiculously under-valued in the market.
Published by Vintage Guns Ltd on