The owner thought it was a live pigeon gun but the maker's records say not. This Purdey was built in 1894 as a wildfowling gun; one of a pair, in fact.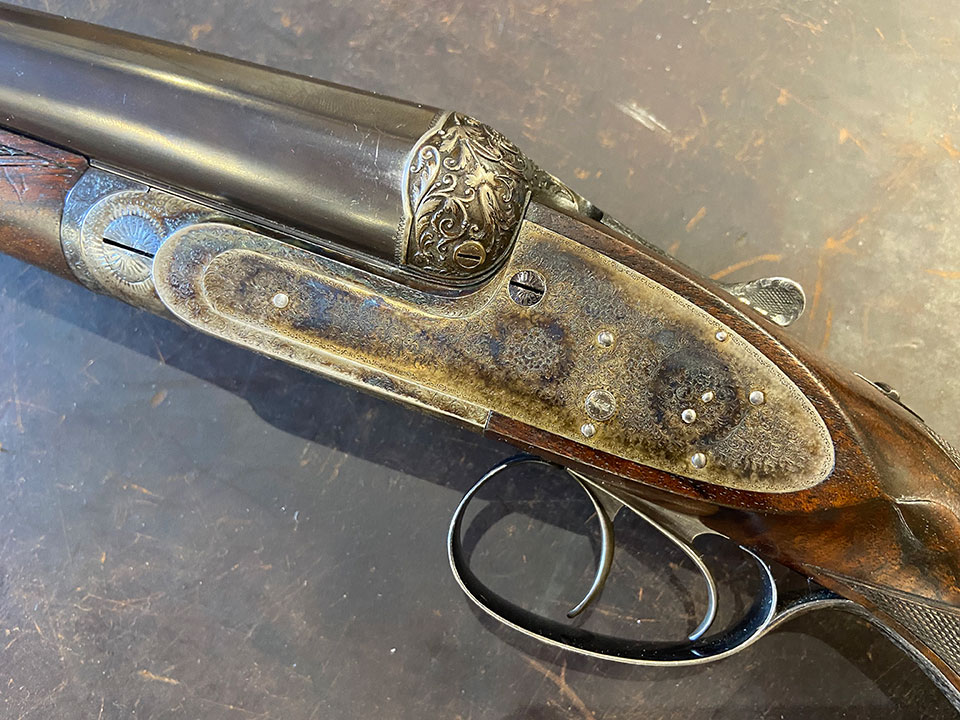 The customer was a regular with Purdey at the time, General A. de Lignieres, the same man who ordered a four barrel gun from the firm, only to return it after one outing with a request that they build him a pair of sidelocks. Apparently, everyone laughed at his new contraption!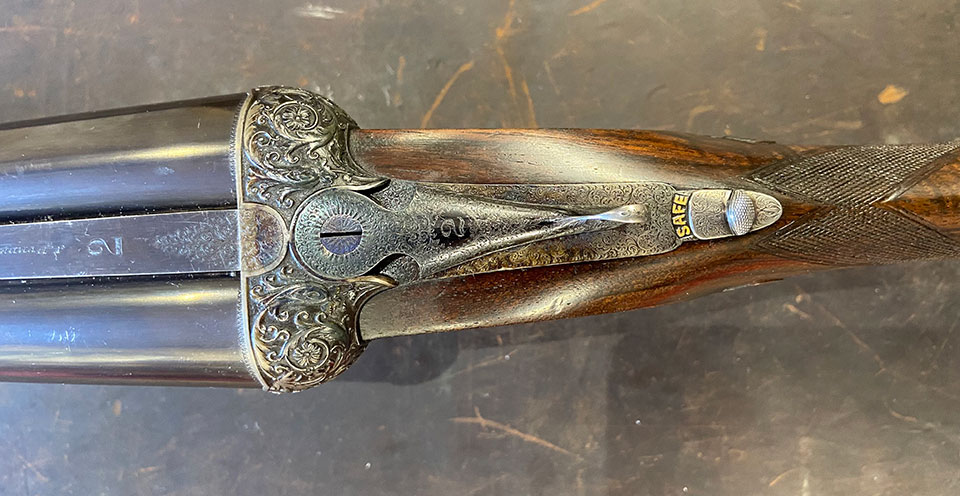 Nobody would have laughed at the general had he taken this from his slip. it is simply beautiful. The highly figured walnut stock has been altered since it was made (as a straight hand) by the addition of a semi-pistol grip. Thsi appears to have been a not-uncommon practice ( I have another Purdey from the same period here with a similar addition) The work, naturally, is very well done.

The gun is a Beesley patent action, as had become Purdey's standard since the patent was lodged in 1880. The engraving will also be familiar to Purdey owners. It is the very fine rose and scroll pattern pioneered by James Lucas, Purdey's in-house head of engraving. What makes it stand out is the work Lucas did on the contrasting 'chased detonating' (Purdey still use 'detonating as a term for the fences).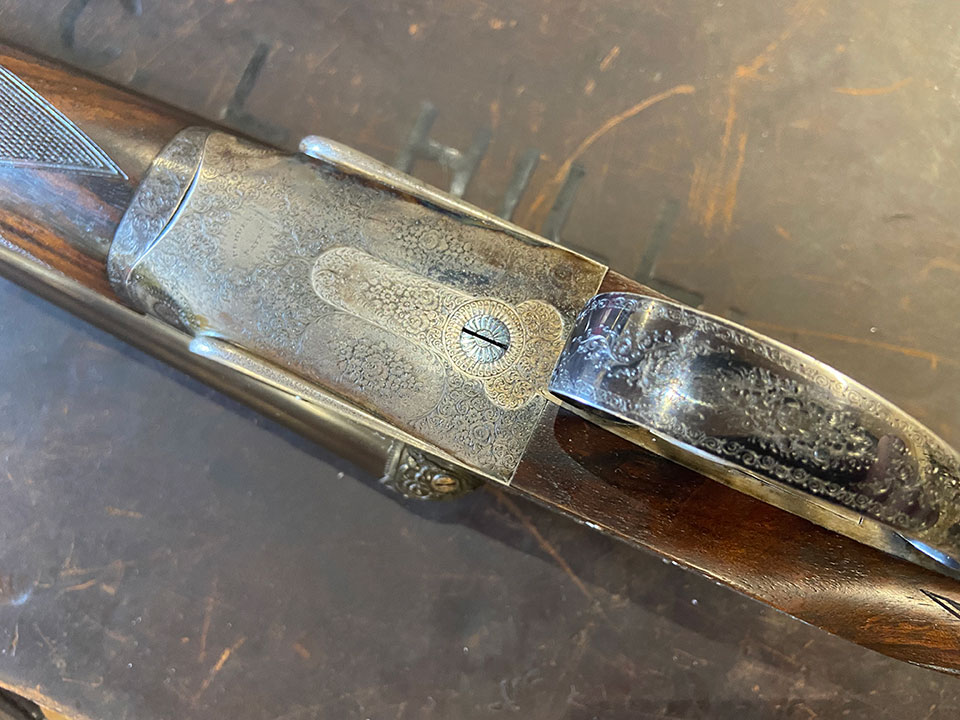 Rose & scroll is commonplace nowadays but this early work by Lucas, in my opinion, sets the standard by which later engravers are judged. The detail is exquisite and the fine cuts put to shame many imitators who have been tasked with the same job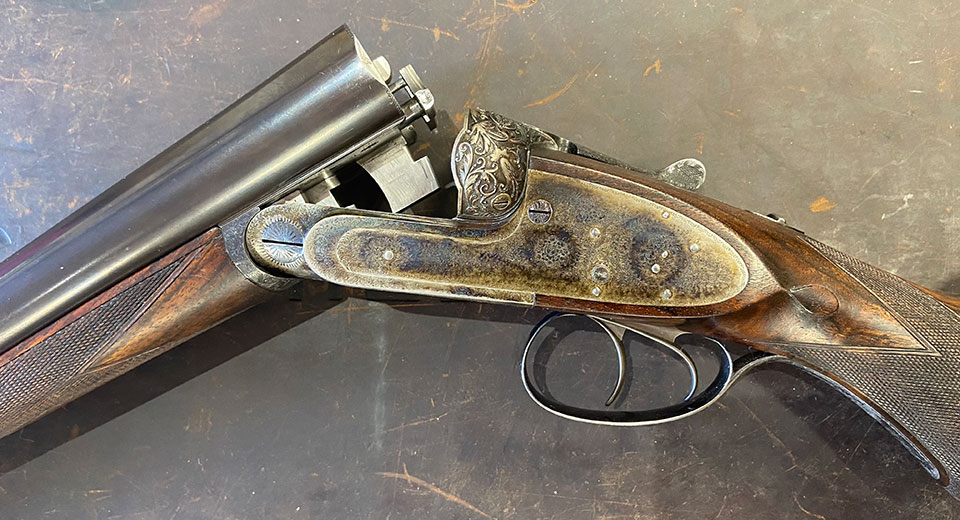 The gun weighs 8lbs, which is a comfortable weight for a well-balanced gun. It has 3" chambers and 32" barrels. The rib is flat and filed to a matt finish and the chunky action has side clips. It is then, very much a classic big gun of the day. It is also in remarkabley clean condition.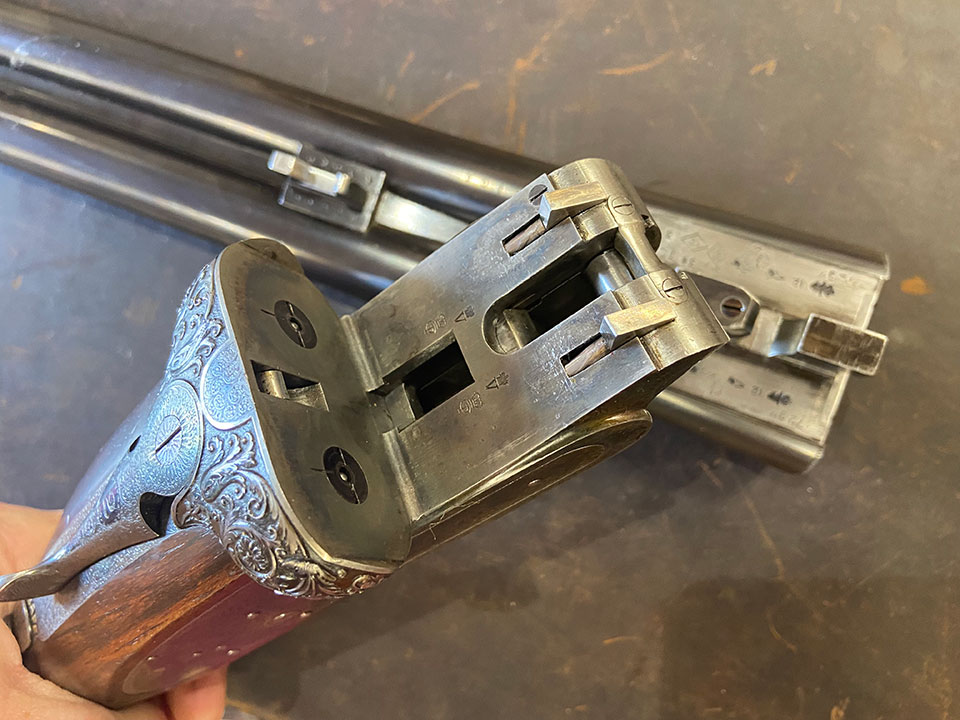 The original case colours are mostly in place, the woodwork shows little wear and the chequer is well defined, as are the drop-points. It retains its original maker's case and as a package looks very impressive. Quality, condition, rarity and provenance. For a collector, it ticks all the boxes.
Now, it is just a matter of the price....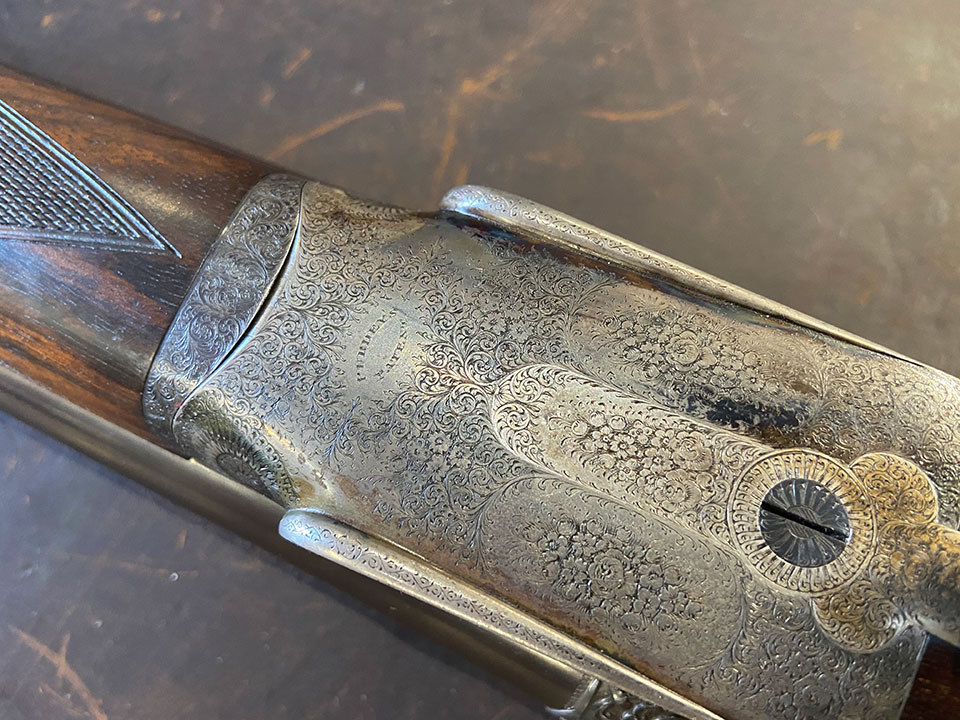 Published by Vintage Guns Ltd on (modified )