I recently bought a rifle with an interesting silver plate nailed onto the butt stock. It is engraved with the words 'Edwin Landseer from his true friend Victoria R'. That purchase started a journey of investigation to discover if the provenance of the rifle was all that it seemed.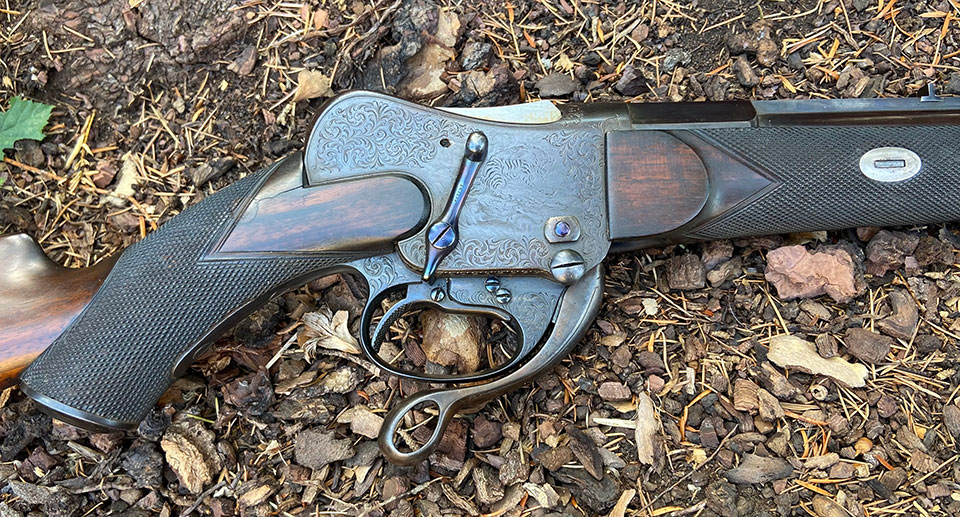 Sir Edwin Landseer
Sir Edwin Landseer is probably the most widely recognised Victorian painter of country sports and sporting animals. He was, however, more than a sporting artist and his work chronicles the early and mid Victorian period quite comprehensively.
Landseer was an early developer and a Royal Academician at the age of 24, having first exhibited there as an eight year old. He excelled in painting and sculpture, being responsible for both the iconic painting 'Monarch of the Glen' and the Trafalgar Square lions.
He died in 1873 at the age of 71, having been admitted to an insane asylum by his family a year earlier. Landseer was prone to depression and anxiety, following a nervous breakdown in his thirties; a state not improved by his liberal use of alcohol and drugs.
Nevertheless, he continued to produce outstanding work throughout of his life, including portraits of Queen Victoria, Prince Albert, their children and animals.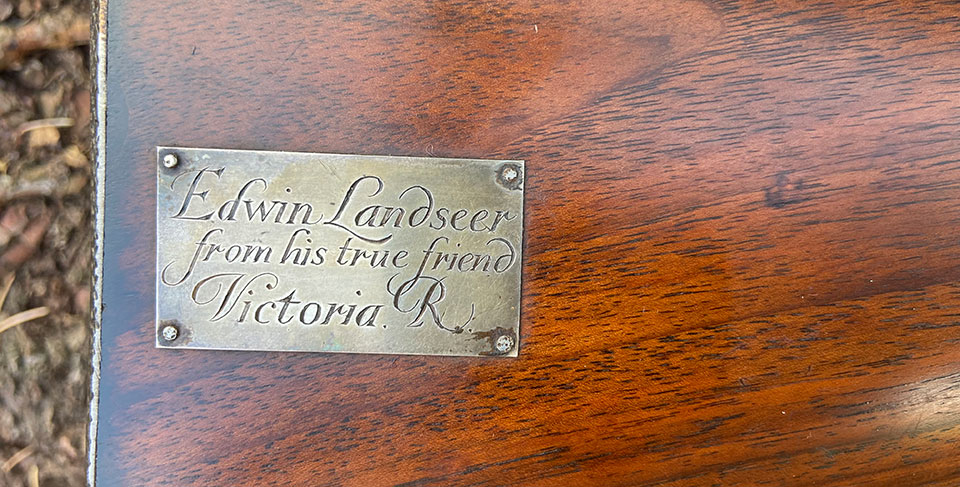 Westley Richards 1871 Improved Martini
The rifle in question is by Westley Richards. It is an 1871 Martini-type tipping block action with an off-set under-guard lever. The action is engraved on the left side 'Westley Richards Patent Express Rifle 170 New Bond Street London'. The rib , which is flat and file-cut is engraved 'Henry's Patent Rifling' also 'Express' and 'For No.2 Case'.
It has a two-piece stock, a safety lever on the right side of the action and a cleaning-rod under the barrel.
The serial number '600' is stamped on the side of the barrel and proof marks appear to be '38' and Birmingham View marks.
The butt plate is steel, beautifully chequered and has a hinged trap. The grip cap, also steel, does not. Sights are a single ramp sight and a blade at the muzzle.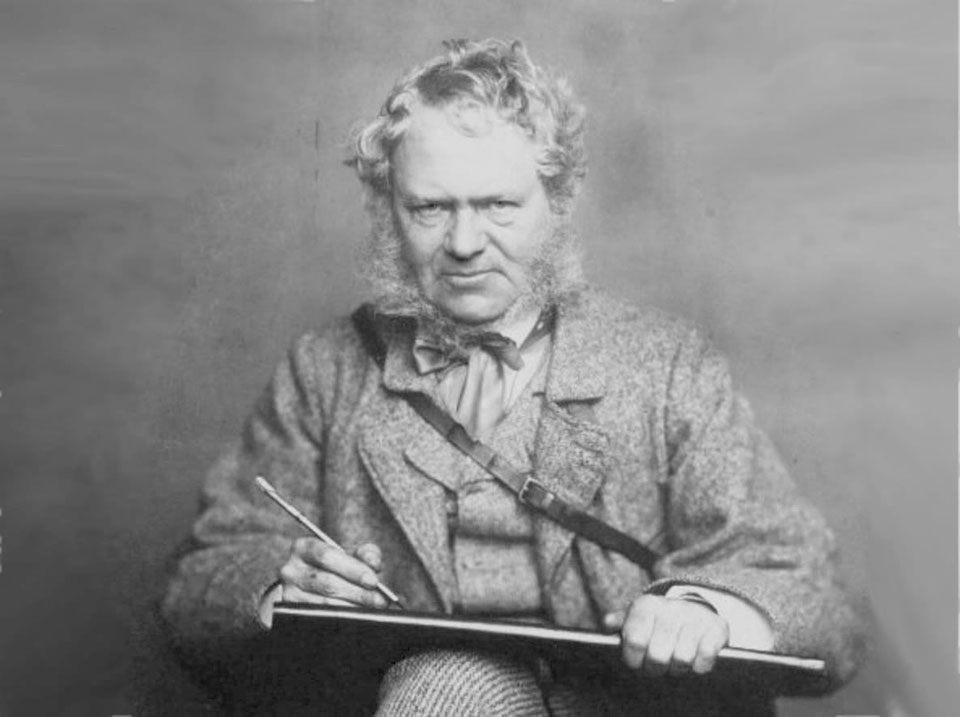 Scroll engraving covers the action and there is a lion on one side and a hyena (or wolf) on the other. It is crisp and retains almost all its finish. There is a historical crack and dowel peg repair in the hand of the stock, which is common with these rifles. The hand was clearly prone to cracking.
The chequer to hand and forend is good and the rifle has a patina of age appropriate to something made in the 1870s. One or two pins appear to have been re-blued. The calibre is, according to the seller, .577/.500 No.2 Express. It is of best quality.
This model was the final development of the Westley Richards Martini type tipping block rifle, which first took shape in 1869. The last improvements were made and patented by Westley Richards on 14th June 1871 (No.1572).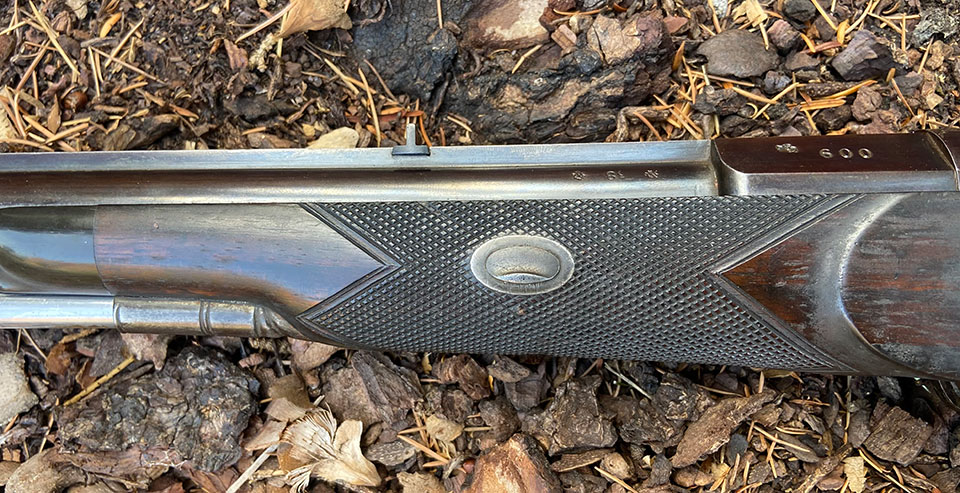 These rifles were hand-filed from forgings and, though some today find them ugly, they were very high quality, effective hammerless rifles that were the state-of-the-art when new.
This was actually a better made and better designed rifle than the Martini-Henry adopted by the British Army. The WR used a strong V-spring while the Martini used a coil. Although adopting the Martini version, the Government paid £45,000 to Westley Richards in acknowledgement of the patent infringement committed by Martini.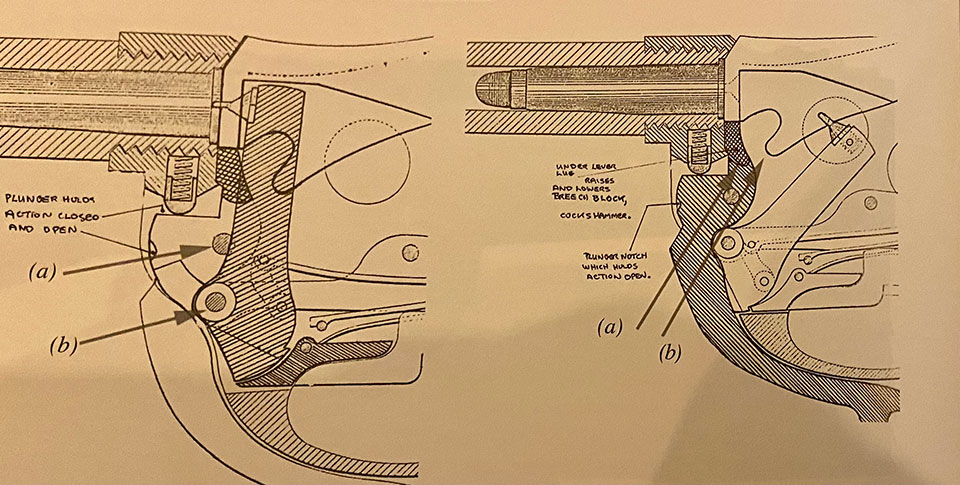 The .577/.500 (No.2 Express)
The .577/500 No.2 Express cartridge was probably developed around 1878 and also known as the 'W.R .500 No.2 Express'. It consists of a .577 case, 2.84" in length, necked down to .500 (bullet diameter actually .505") and firing a 380 grain bullet over 135 grains of black powder. Muzzle velocity was around 1,750-1,850 fps in factory loads.
Commercial loads for this chambering are long since discontinued but RCC still provide brass cases. A .507" or .505" cast bullet of 340 grains, with 120 grains of black powder will complete the load.
It was a good, reliable hunting cartridge in its day and found favour in India with tiger and bear hunters and elsewhere for other large, soft skinned, non-dangerous big game.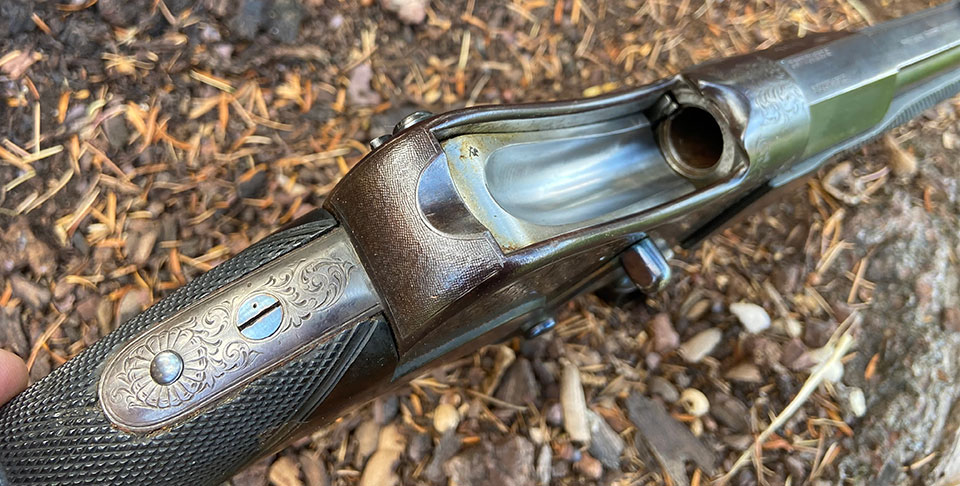 Edwin and Victoria
Landseer first painted one of the Queen's pets; a spaniel called Dash and thereafter quickly became Victoria's favourite artist. He was a guest at Balmoral and socialised with the Royal couple often.
The death of Landseer's mother apparently prompted his nervous breakdown and that contributed to his failure to finish a commissioned painting of the Royal family in 1840; a humiliation that worsened his mental state. However, he retained his status as a Royal favourite and is said to have taught both the Queen and the Prince Consort to etch.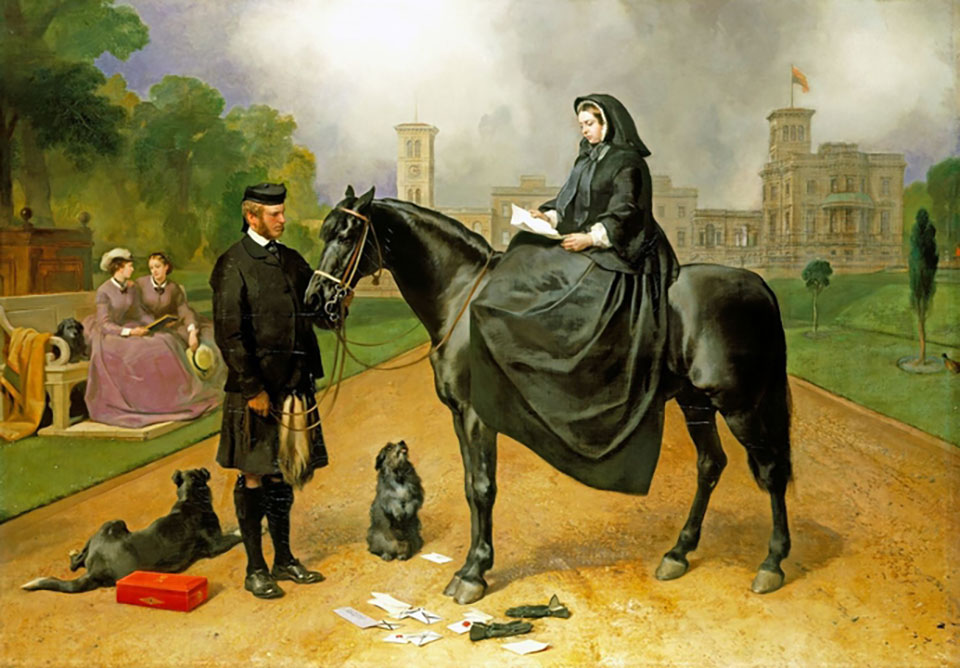 The Queen knighted Landseer in 1850 and he painted the iconic Monarch of the Glen a year later. After Albert's death, Queen Victoria commissioned him to paint portraits of her in mourning to contrast with those of her former happiness. These include the 1867 painting of Her Majesty on a horse held steady by her faithful servant, John Brown.
This friendship and patronage, clearly, was long-lasting and we can see that even towards the end of his life, the two were communicating and engaged. It is entirely in character that Victoria would gift a Westley Richards rifle to her sporting friend, perhaps to cheer him up or to thank him for a recently finished commission.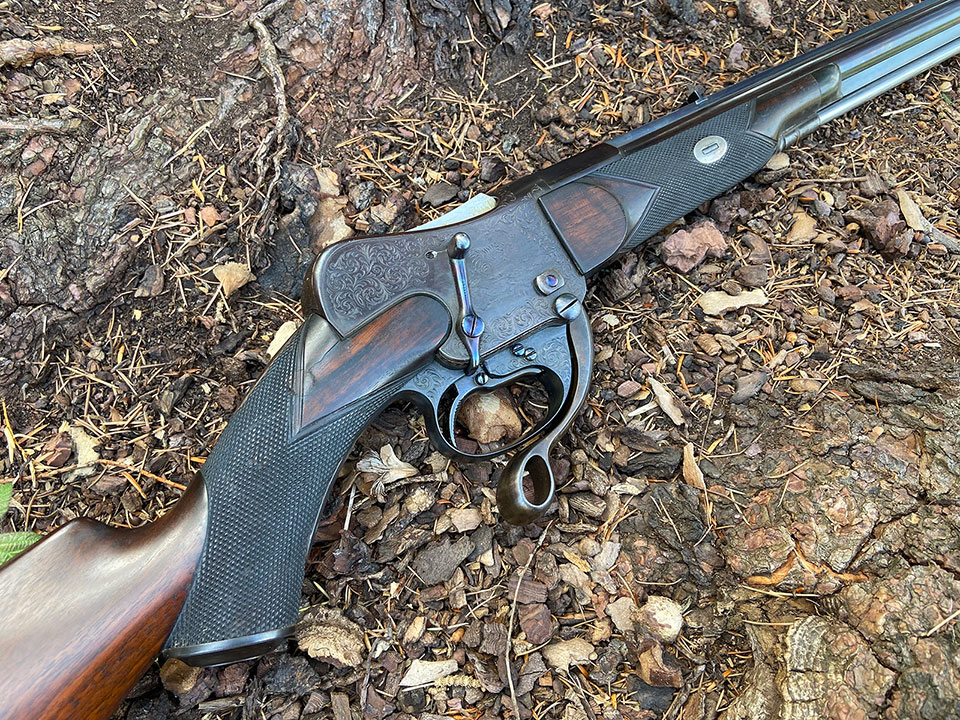 Conclusions
The 1871 date of the rifle places it within Landseer's lifetime. The serial number 600 places it quite early in the production line, though we cannot date it accurately, as the records no longer exist.
The artist was a sportsman and loved Scotland, which he visited often. Queen Victoria had a history of buying guns and rifles from Westley Richards. She, for example, bought Edward VII his first 28-bore percussion gun from the firm when he was a boy.
Victoria was habituated to giving sporting arms as gifts. I have seen a pair of Grant 16-bores she gave to Edward VII in 1870; one for Christmas, one for his birthday and an Alex Henry .450 double rifle she gifted to John Brown. It does, however appear odd that the plaque omits 'Sir' from Landseer's name, as he did by then have the title.
This Westley Richards rifle has had little use and retains most of the original finish on the action and levers. That would be appropriate for a gift given shortly before Landseer's death and then put into storage.
However, if indeed it is a .577/500 (No.2 Express), it cannot have been gifted to Landseer as the cartridge did not appear until five years after his death. Sadly, I fear I have disproved the connection.
What then, is the origin of the silver plate with the curious engraving? Is it a pure fake or does the attribution have some other origin, now lost in the fog of time? I don't suppose we will ever really know.
Published by Vintage Guns Ltd on (modified )