A customer seeking a new best quality gun made by hand in England to the highest traditional standards usually approaches one of the major firms and places an order.
By doing so, he is assured of the highest standards of customer service, the experience of buying a bespoke gun from an ancient and revered name and indulging in the process leading up to the final hand-over of his new gun.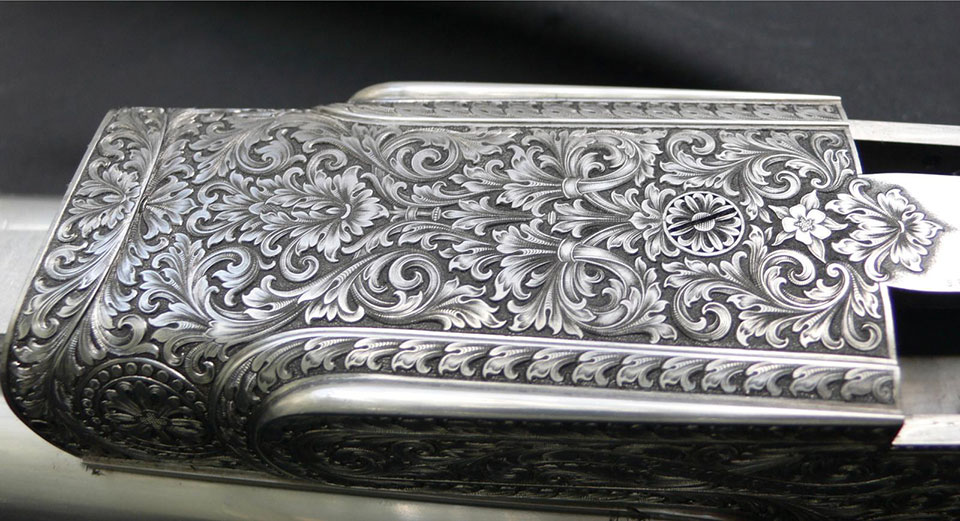 Here at Vintage Guns we offer an alternative which does not appeal to all but has its attractions to a small number of customers; those seeking something different and less expensive, without compromising on quality.
We build a small number of bespoke guns to order for these customers. Every part of the process is undertaken here in England, with some of the best men in the gun trade completing each part of the process.
Pictured here, is the latest of these orders; just at the stage the engraver has finished his work and before it goes to the finisher.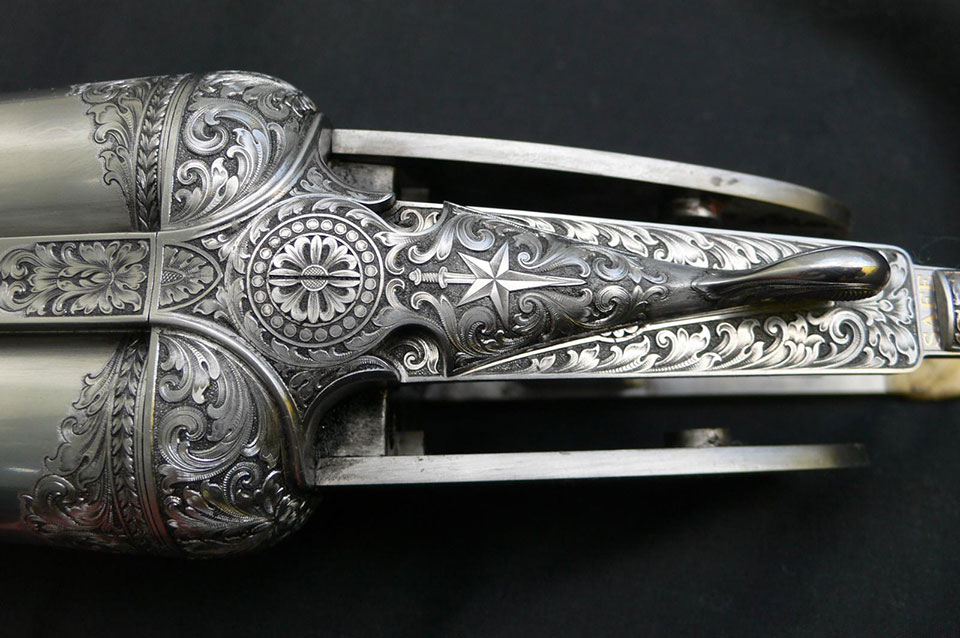 The gun is a pin-less side-lock, made to Holland & Holland's 1922 patent self-opening design. Mechanically, it is identical to a Holland & Holland 'Royal' or the guns William & Son offered before they closed last year.
The engraving was carried out by Sam Faraway, formerly head engraver at Holland & Holland and now working for himself from his West Country base.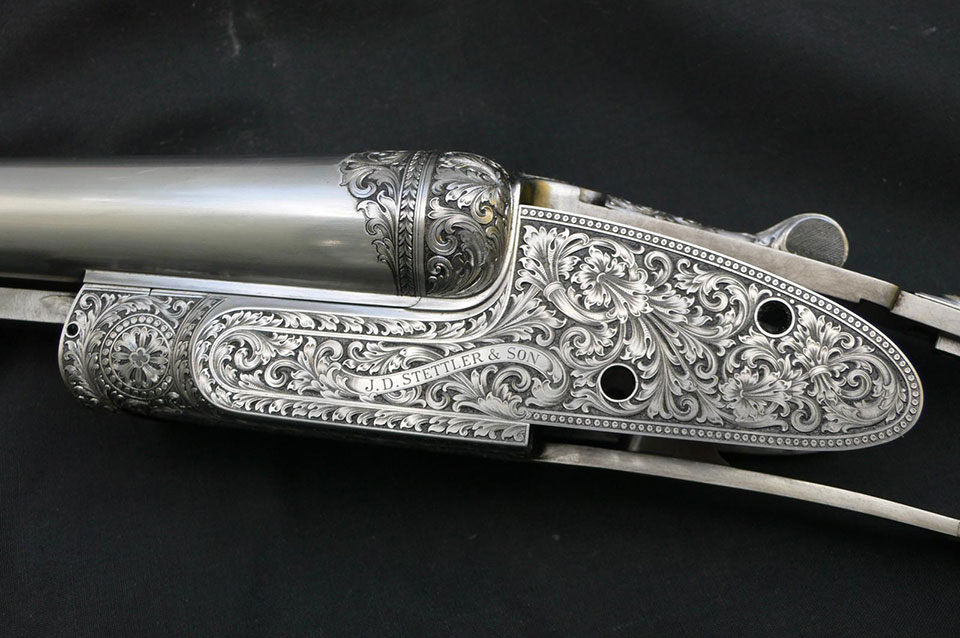 The design was based on a mood board with specific inclusions the customer requested be incorporated, like the flower and the star with sword motif.
These bold designs are popular with modern customers and they suit the Holland & Holland style action and lock shape. Sam's work is incredibly neat and detailed, making him one of the very best engravers currently working on guns in the UK (or anywhere for that matter).
We are very fortunate that Sam makes time for our projects. He has done similar work for us in the past and is otherwise fully committed to work passed to him by the top British gunmakers.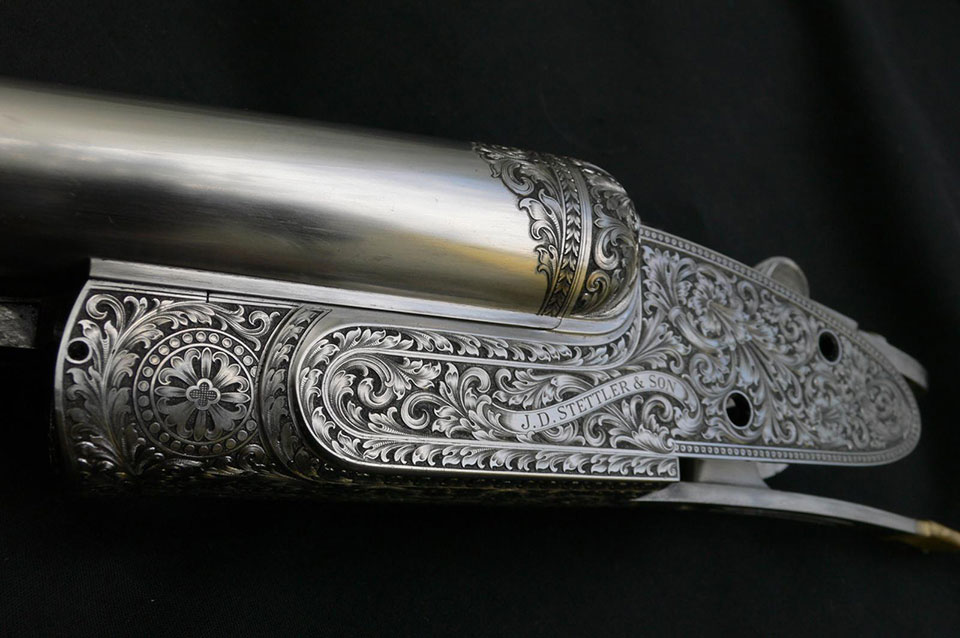 We will update progress on this build when it has been finished. For now, enjoy Sam's work and that of our top-rated action filer and barrel maker. The stocking has been done, of course, in the most fabulous piece of Turkish walnut, but was removed for engraving.
The name on the locks? That is the name of the customer, who now has a piece of family history to pass down the generations. The price? Let's just say it was less than half what you would pay elsewhere.
Published by Vintage Guns Ltd on (modified )