Greener's 1880 Facile Princeps model was a rival to the Anson & Deeley patent of 1875.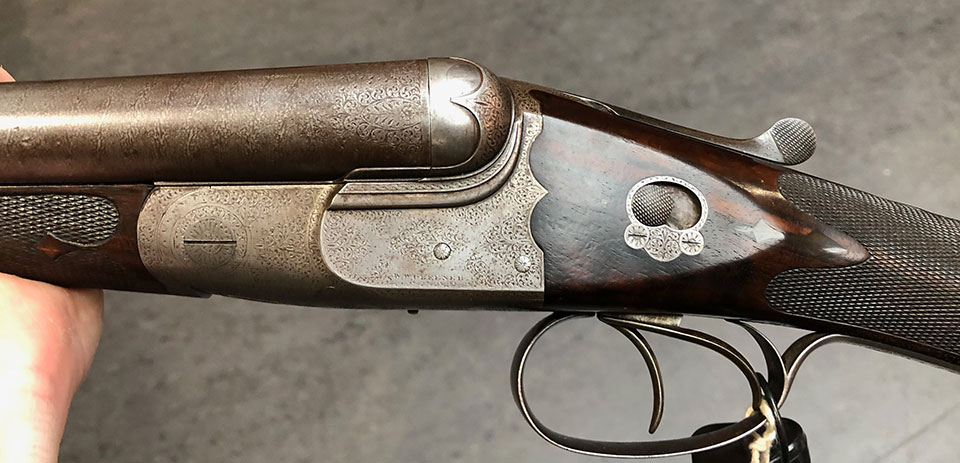 As a novel design, Greener put instructions for cocking and assembly into his case lids to educate owners on the correct handling of these guns. Many such labels were used by a number of makers when their new models were launched.
The label reminds owners that the Facile Princeps cannot be closed unless it is cocked - and a cocking tool is provided to re-cock it, if it has been fired-off whle dismantled. Greener and Westley Richards fought a legal battle over the rival 'body action' designs, which Greener won, thus avoiding royalty payments to Westley Richards, who held the Anson & Deeley patent rights.
Today, the court of public opinion has rather supported the A&D as the better practical system. It has been much copied. Greener's Facile Princeps remains as an example of high quality gun making and good ones are lovely to own and use, though once worn and loose, they are less robust and repairable. The achilles heel of Greener FP guns is the ejector system. The 'self-acting' and unique' designs are notoriously tricky to keep in good order once significantly worn.
Now, that cocking tool! They invariably get lost - people who see one have no idea what it is. So, next time you are looking through an old box of tools at a car boot sale have an image in the back of your head of the Greener cocking tool. If you find one, you might make yourself a few pounds!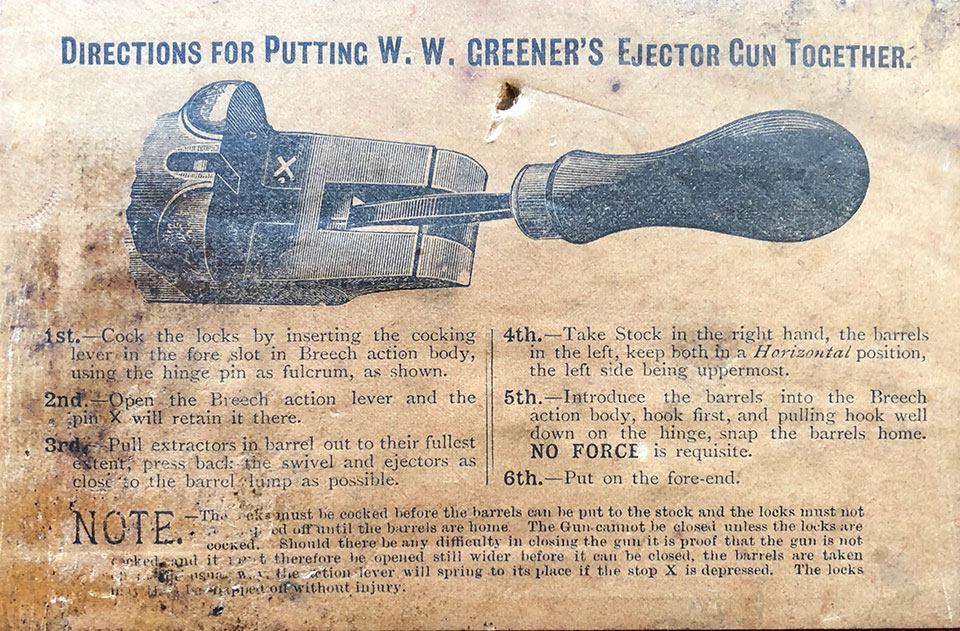 Published by Vintage Guns Ltd on