Over the years, gunmakers have produced many interesting labels and instructions to help their customers properly operate their guns, or maintain them. This month we have an old booklet published by W.W. Greeener with clear instructions on how to properly clean a gun after use.
It begins with abrief account of why cleaning lead fouling from gun barrels is important, then explains how to do it thoroughly.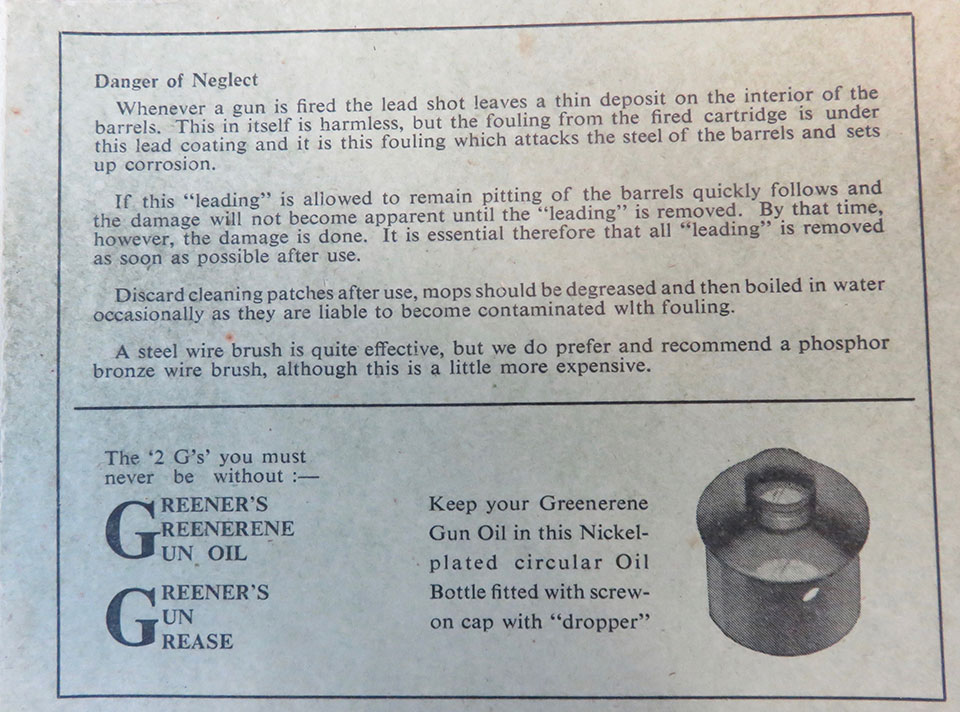 It includes sage adice about not storing guns in cases, where the felt lining harbours moisture and leads to rust.
It also warns of not firing a gun before removing excess oil from the bore, as this can bulge teh barrels.
Note the own-brand lubricant 'Greenerene' oil recommended. Most gunmakers sold interestingly named versions of cleaning potions and lubricants. Some still do.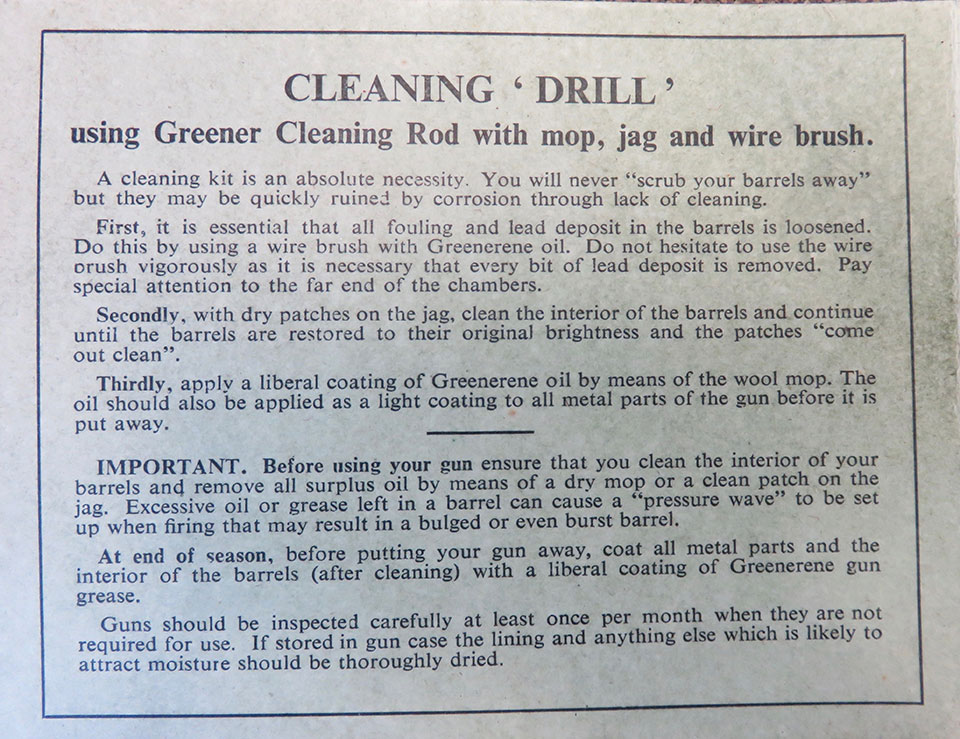 Published by Vintage Guns Ltd on