Thomas Turner made some interesting and unusual guns. Among them we can number the special lightweight guns he made in 12-bore weighing well under 6lbs as both boxlocks and hammer guns.
This is another Turner, another unusual creation and coming up for sale at Holt's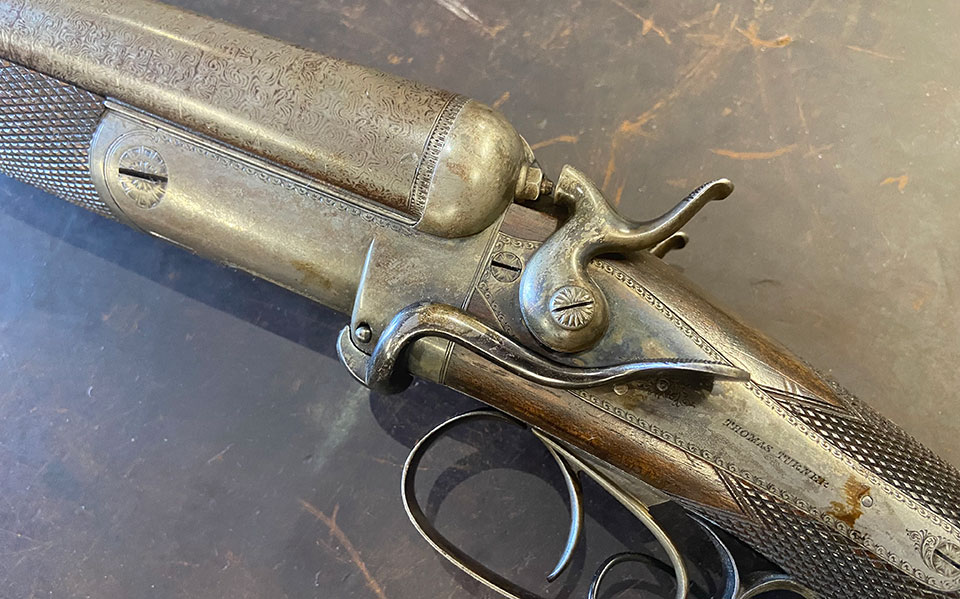 The back action hammer locks are convetional enough looking but the plain action has a distinct step in it, where the side-lever is mounted. The hammers are rather plain and bulbous and the action, with border engraving only, has the look of an inexpensive gun but the overall workmanship and attention to detail is actually very good.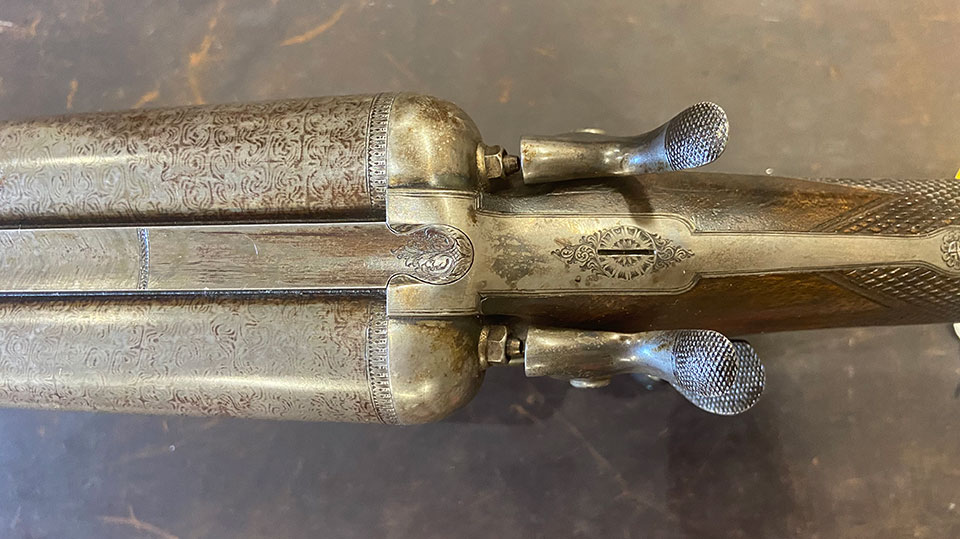 It has a doll's head extension, without a bolt of its own, and a Purdey bolt securing the barrrels to the action from below.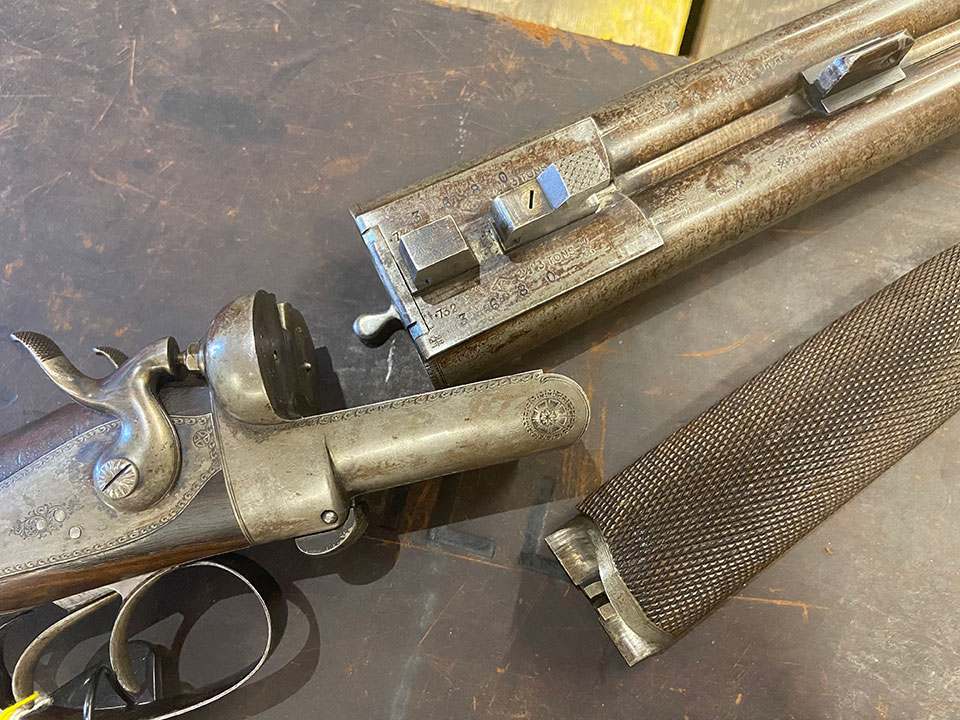 The stepped action provides more stability for the fixture of the side-lever. This area can be subject to cracking on some side-levers, I had a Holland & Holland made by Scott which suffered in this respect, as the return spring has to locate on a rather thin section of the bar.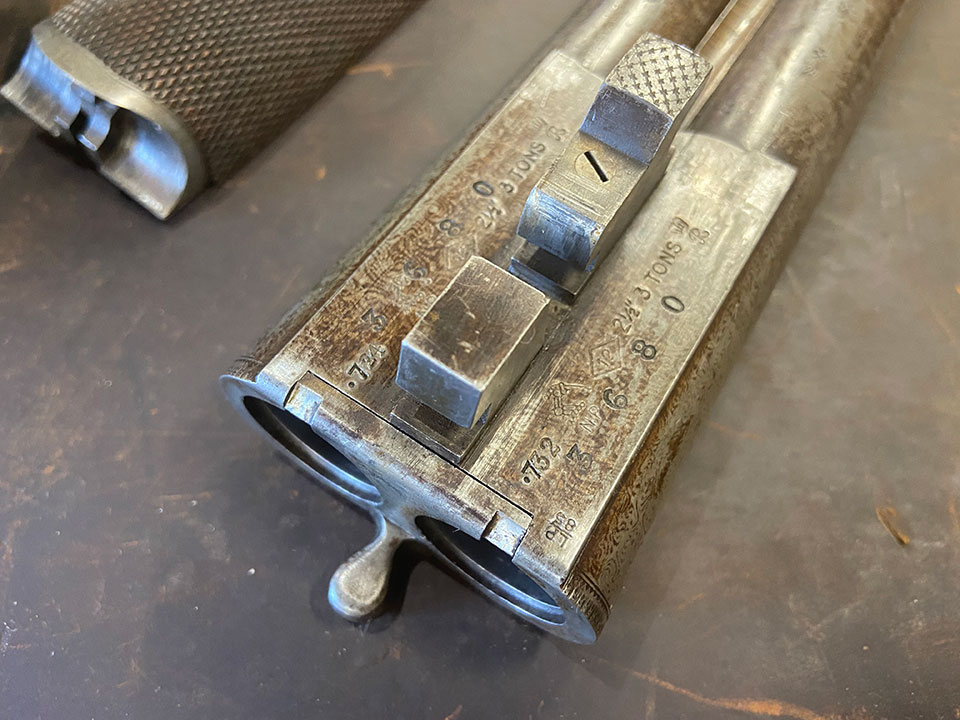 The damascus barrels were re-proofed in London in 1985 and measure .732" with 2 1/2" chambers. The bar is stamped with the Tower trademark of W&C Scott, who would have been the manufacturer. Bar flats and action face both retain a good deal of original case colour.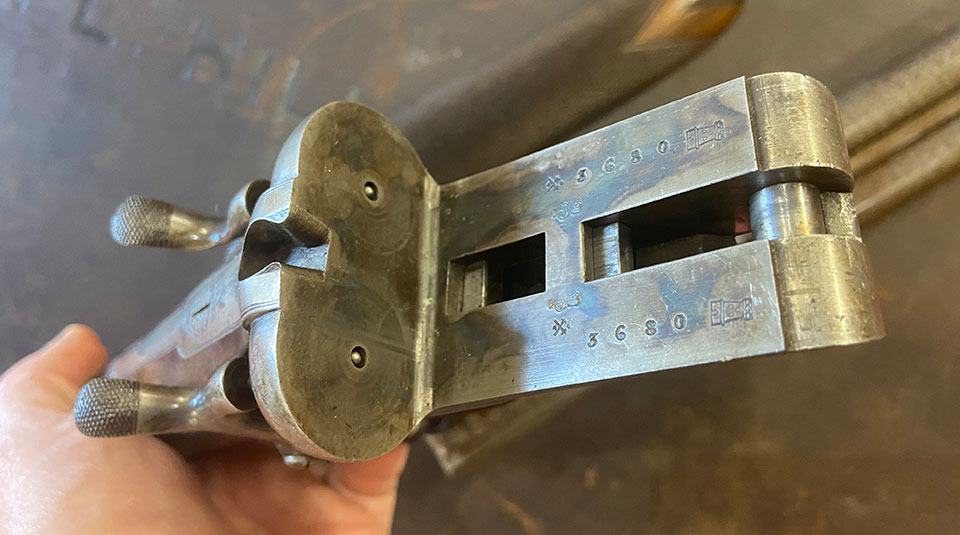 It may be quite plain and unusual but I don't think it is unattractive. It appears to have been modestly used and has a lot of life in it yet. It looks to be a good, honest gun, as well as being of an uncommon type. It deserves to find a home in December. For details and bidding, look at Holt's website, which builds gradually as new lots are catalogued.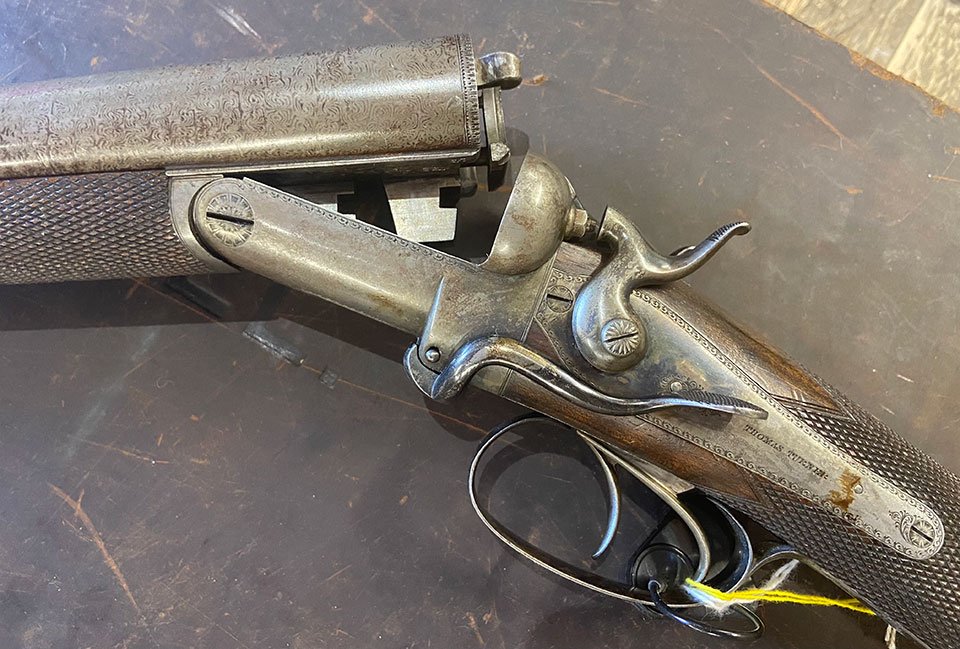 Published by Vintage Guns Ltd on (modified )