Reading the old Westley Richards ledgers recently, I happened upon a familiar name; Lord Edward FitzGerald, a relative with whom I share two names. Not in this case the translator of the Rubyat of Omar Khayam, but the man who would later become 7th Duke of Leinster. To borrow a line from Monty Python, he was 'a very naughty boy'.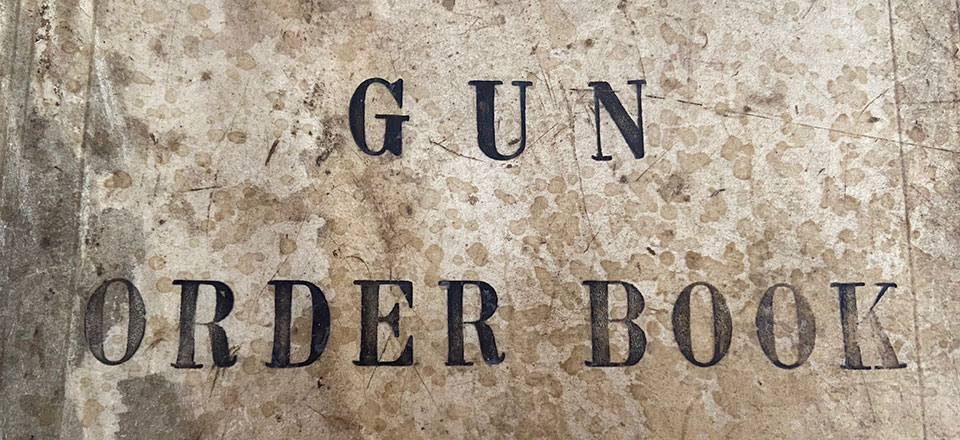 Edward FitzGerald was my grandfather's cousin. They were born in the same house; Carton, twenty-four years apart. His father, Gerald FitzGerald, 5th Duke of Leinster was also father to my great-grandmother, Edward's sister, Mabel. That makes him my great, great uncle.
Edward was never supposed to become the Duke. The heir, (and 5th Duke) Maurice had a brain tumour and died without issue in 1922, while the second son, Desmond, who was apparently 'the right sort' was killed in action at Ypres in 1916, reputedly when an army chaplain unintentionally set-off a hand grenade.
That left Edward, who was almost certainly not the Duke's offspring; rather he was the result of an extra-marital dalliance by his mother, Hermione, with a gambler and womaniser called Hugo Charteris. In normal circumstances, once an aristocratic wife had provided 'an heir and a spare' it was not unknown for her to relax a bit in that regard, having done her duty. Later illegitimate offspring would not upset the lineage of the titles. The war changed that.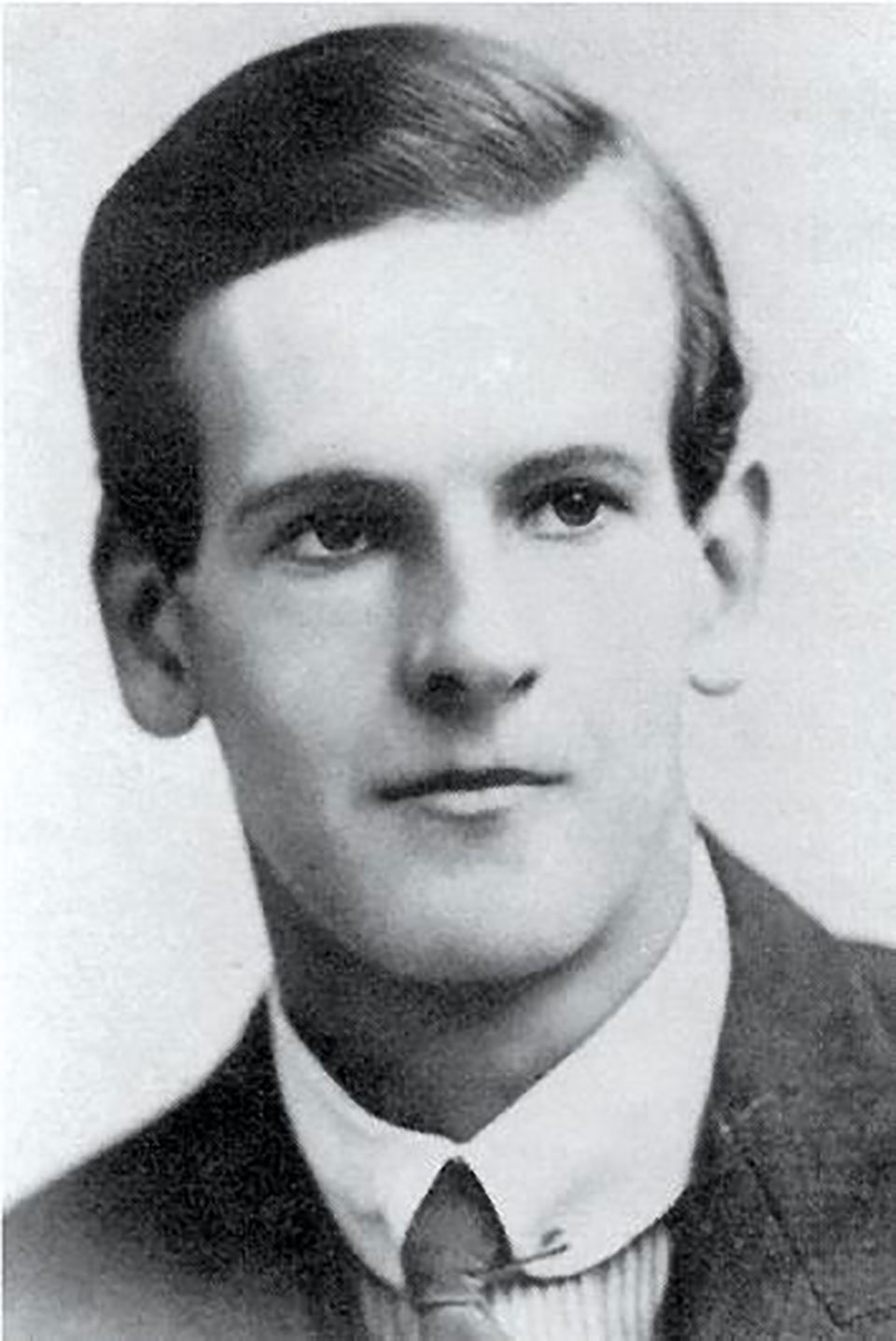 Edward's name appears in the gun order book, having visited Mr Gale in the London shop of Westley Richards and placed an order for two double rifles: a .577 and a .318. The order is detailed and his requirements and dimensions listed in the usual manner. The order is dated 13th December 1918 and Westley Richards attach a note to him dated 3rd January 1918, saying it will take at least six months to complete.
The .577 was the best double of the day, specified as having hand detachable locks and to be regulated for 750-grain bullets. The 'best .318' was to be made as a 'square shouldered' boxlock and sighted to 500 yards using a 250 grain bullet. Perhaps Edward was planning a trip to Africa. He was, however better known for his chronic gambling habit than for his sporting prowess.
In 1918 he was twenty six years old and, by that time had been three years married to his first wife; a chorus girl called May Etheridge, known professionally as 'The Pink Pajama Girl'. Their son, Gerald, was born in 1914. He would later become the 8th Duke, after being removed from his mother and raised by aunts in Ireland (she was given £50 per annum to 'retire' and eventually committed suicide).
Edward had actually fought with distinction at Gallipoli as a young officer but that was to prove the single honourable episode in an otherwise feckless and profligate lifetime.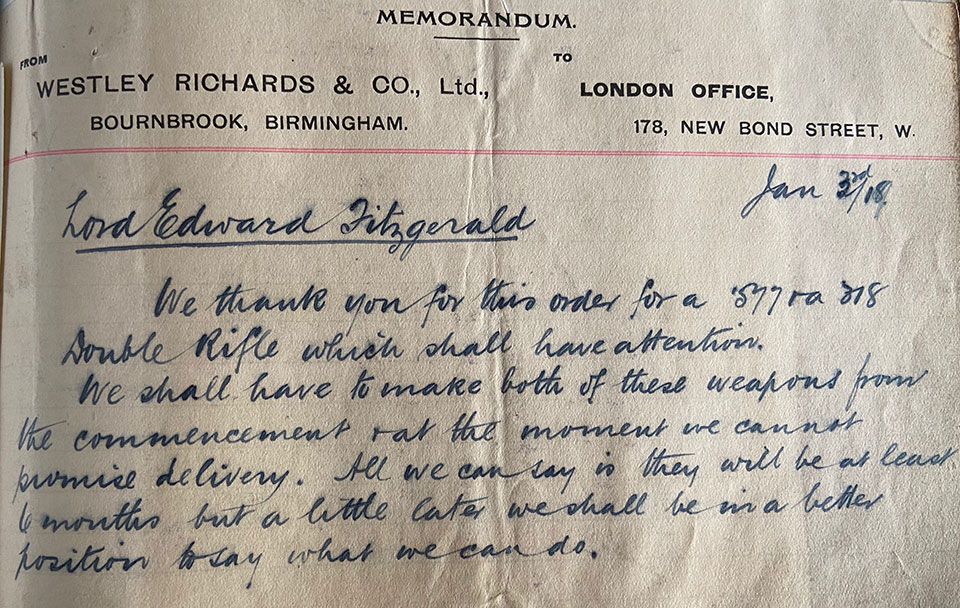 Recognsing a couple of rifles that belonged to family and may perhaps be tracked down was exciting. I have a Purdey hammer gun made for the 5th Duke, that I bought at auction and I discovered a Stephen Grant also made for him, which I failed to buy as it appeared when I had no spare cash. Finding old family guns is an amusing hobby.
However, not so fast! My eye was drawn to a few lines of red ink in the top left hand corner. Red ink is not usually a good sign and so it proved in this case. 'Bankrupt , March 1919. Order cancelled' it reads. This was the first of four bankruptcies Lord Edward would file and it did not just cost him any hopes of collecting his two Westley Richards rifles.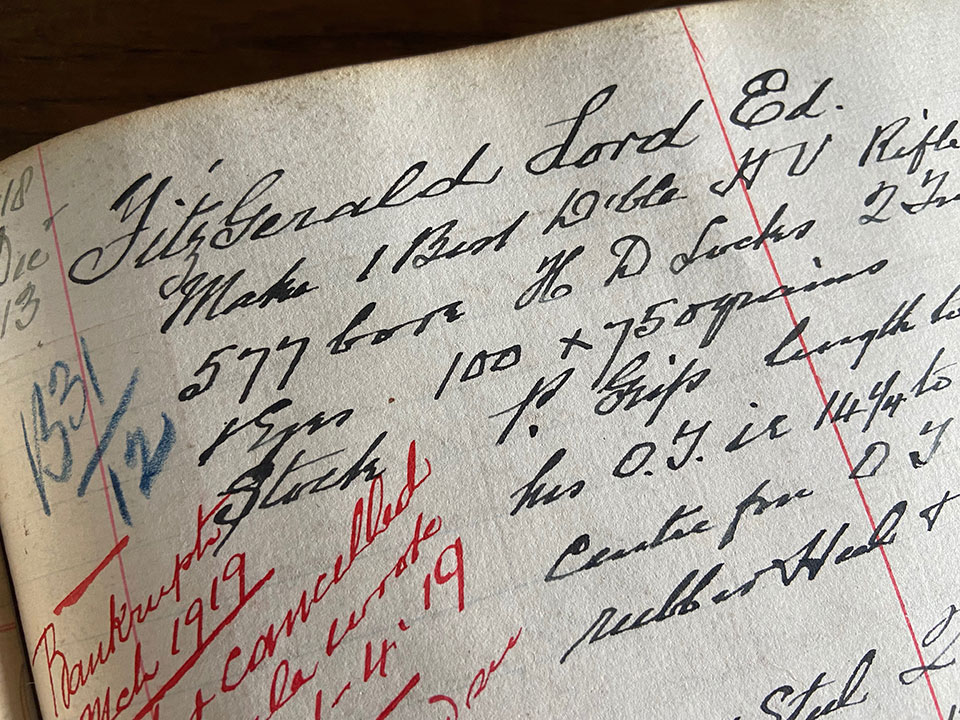 In 1922, the year he inherited the Dukedom, upon the death of his sickly brother Maurice in an Edinburgh institution, Edward lost Carton House in County Kildare, the main family seat (where my grandfather was born). He also lost control of Kilkea Castle. In return for a stipend of £1,000 per annum, he relinquished everything to Sir Henry Mallaby-Deeley, in order to pay off his legion of creditors.
His debts in today's terms then amounted to sixteen million pounds. Sir Henry had lent him £60,000 before the war on condition that should he ever become Duke, he would cede the entire income of the familiy estates to Sir Henry and his heirs for the duration of Edward's life, in return for an annual income of just £1,000. With two elder brothers, this had looked like a safe bet. It turned out not to be very smart.
This was to be the platform for a rapid descent from grace. The FitzGeralds were Ireland's leading aristocratic dynasty, tracing their Irish roots back to the Twelfth Century and littering Irish political history with their exploits. Upon ascending to the Dukedom, Edward became the Premier Duke, Marquess and Earl in the Irish peerage and heir to a huge fortune. He was to lose almost everything in just a generation.
A paragraph from his biography gives the essence of the man: '...the trustees heard that his French mistress had given birth to his child at a racecourse in France; that he had formed an inappropriate attachment to a Gaiety Girl; that he spent money he didn't have and drove, at manic speed, cars he couldn't afford. He had bought fifteen monkeys, a score of snakes; he was living at the Buckingham Palace Hotel, then in a flat in Baron's Court. He was leading a convoy of three Rolls Royces across England, en-route for Scotland and Ireland and had been obliged to resign his commission in the Irish Guards...Most of this was true'.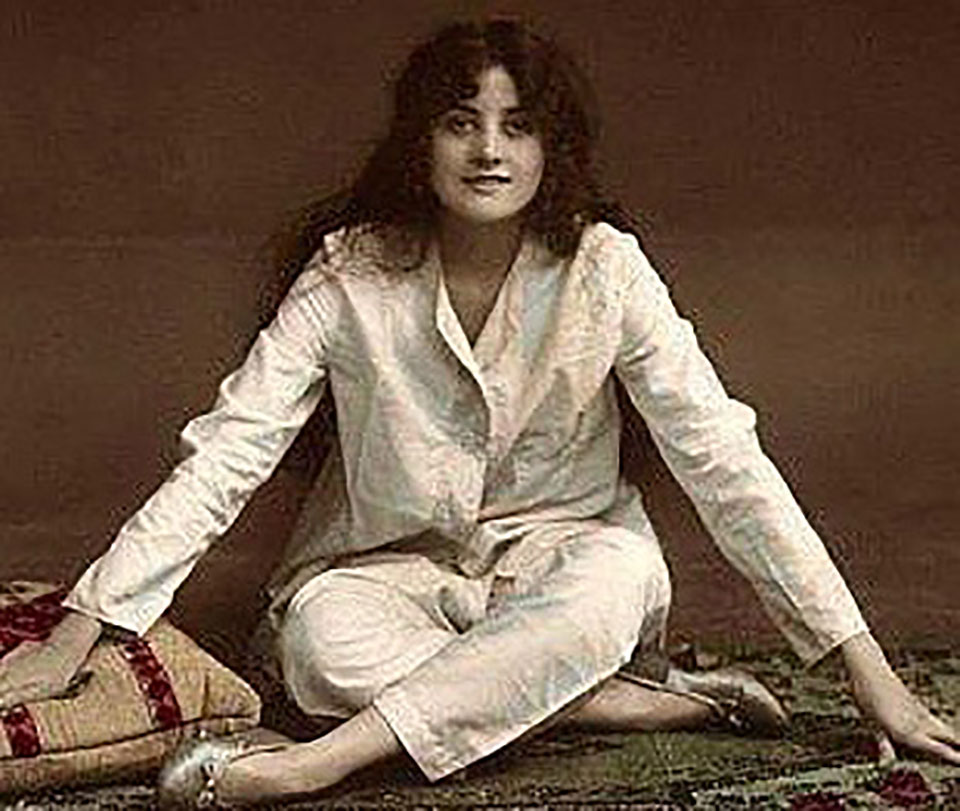 Edward did go down in flames. Unrepentant and debauched as he was, he is even rumoured to have had an affair with Wallace Simpson around the time of the abdication crisis, despite counting Edward, Prince of Wales, as one of his best friends.
The scale of his 'mad bad and dangerous to know' lifestyle became widely known through a confessional to the Daily Sketch called 'My Forty Years of Folly'. In it he boasted of lavish parties, beautiful women and crazy exploits, much to the dismay of his family and society friends. By then, he was disbarred from attending the House of Lords due to his undischarged debts and also from attending the Coronations in 1937 (King George VI) and 1953 (Queen Elizabeth II).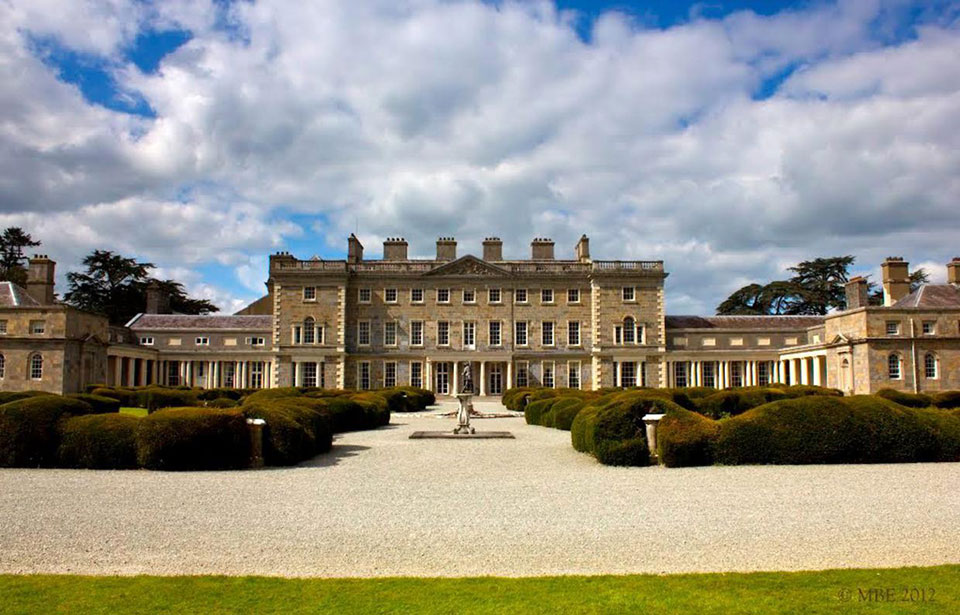 After four (1913, 1932, 1946 and 1965) failed marriages, (including an American heiress, another 'actresss' and a house keeper) three (1918, 1922 and 1936) bankruptcies and a spiral of misfortune entirely of his own making, Edward died in London in a bedsit in 1976, having taken an overdose and owning little more than his wrist-watch and the clothes he was wearing. His estate was finally valued at £300.
The family lands, amounting to some seventy-thousand acres had been sold off in 1903 under land-reform laws intended to re-distribute land to tenants. The £750,000 (£71 million today) proceeds were largely gone by the time Edward died. His son by May, his first wife, Gerald FitzGerald, became the 8th Duke.
Carton was sold in 1948 is now a prestigious hotel and golf club and Kilkea Castle is a hotel.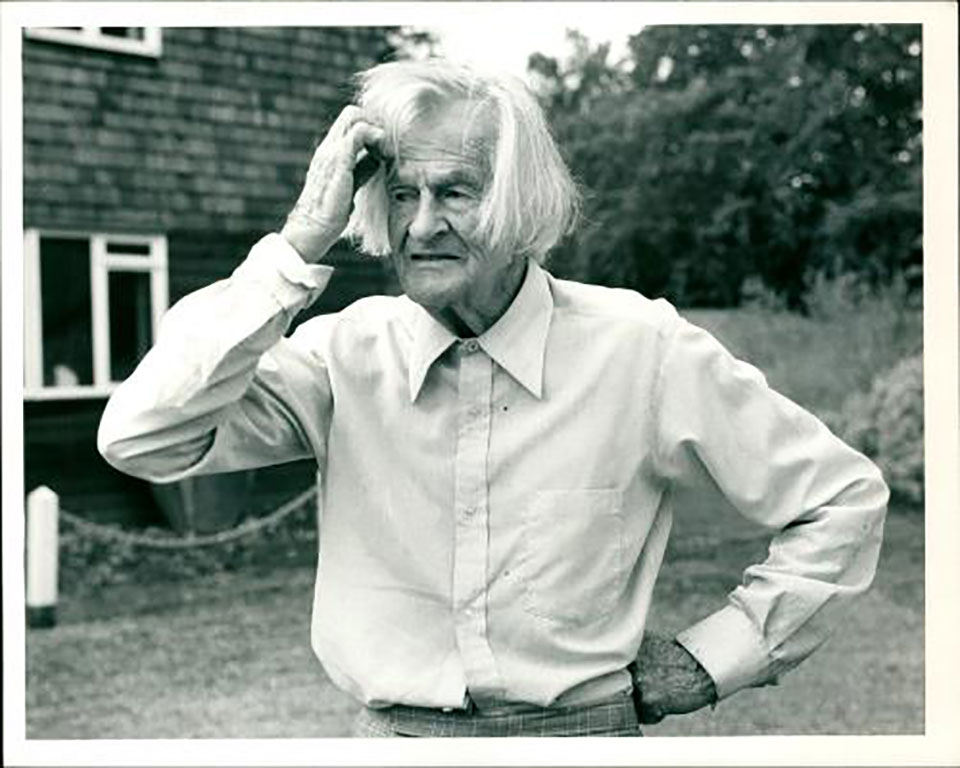 I do have a few pieces of furniture from Carton, the odd library book with 'ex libris' cards from Carton and Kilkea and some faded sepia photographs in dusty albums showing the family at rest and play in the great houses between the wars.
I may have inherited two of Edward's names but I can't thank him for much else! As for his unpaid bill and his never-delivered double rifles, I'm hoping the current management at Westley Richards have written them off!
Published by Vintage Guns Ltd on