Arguably, the most famous name in sporting gun making is James Purdey, and, by extension, the most famous sporting gun is the best Purdey shotgun. That gun, in its current form, is a self-opening, spring-cocking, side-lock ejector.
Customers have been leaving Audley House with their new Purdey side-locks since 1880, and, apart from some minor modifications, notably a couple of revisions of the ejector work used with it, over the years, the mechanism is the same now as it was then.
The awkward bit is that the gun was not invented by Purdey, but by one of his former employees; a stocker by the name of Frederick Beesley, who came up with the idea in 1879 and sold it to his old boss, who was looking for the ideal 'hammerless' gun to carry Purdey into the new century.
Purdey made that gun the best in the world. Mechanically, it was ground breaking and brilliant. It has many, inter-connected, moving parts and it requires extreme precision to make it work seamlessly; but when it is made perfectly and out of the best materials, it runs like a Swiss watch.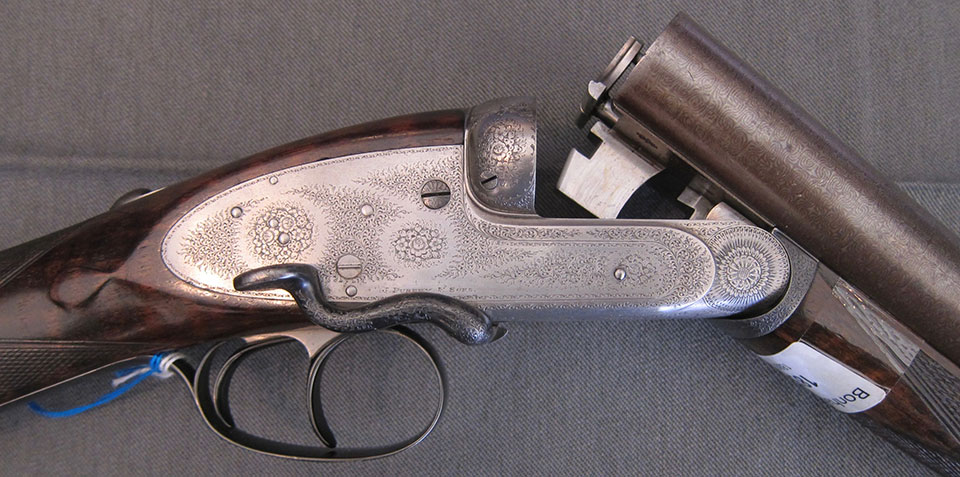 Beesley's invention is not cheap to make, which is why is is rarely copied by other makers for use in less expensive guns. It is, however, wonderful when made well and will last three lifetimes of hard use without wearing out, if reasonably maintained.
The practical benefits of the Beesley patent are that the gun 'self-opens', using pressure from the mainsprings, and that the springs remain at-rest until the assembled gun is closed. It allows for single-handed opening; and faster loading is the result. The entire lock-work is enclosed in a very neat bar-action side-lock, which is stocked to the fences and has become the embodiment of the best London gun for a hundred and forty years.
While Purdey made a fortune out of the invention, it provided Beesley with the means to develop a business in his own right. He had moved the short distance from South Audley Street to 22 Queen Street, off Edgware Road, to set-up shop. From there, wrote to James Purdey to offer him his new invention.
Purdey agreed to pay £20 up-front and then a royalty of five shillings for each of the first two-hundred guns built on the Beesley patent. The patent was registered as No. 31, on 3rd January 1880. An option was provided to allow Purdey to purchase full rights without further royalty payments, if he paid another £35 within four months of the deal. This he did and, by November 1880 Purdey had acquired sole rights.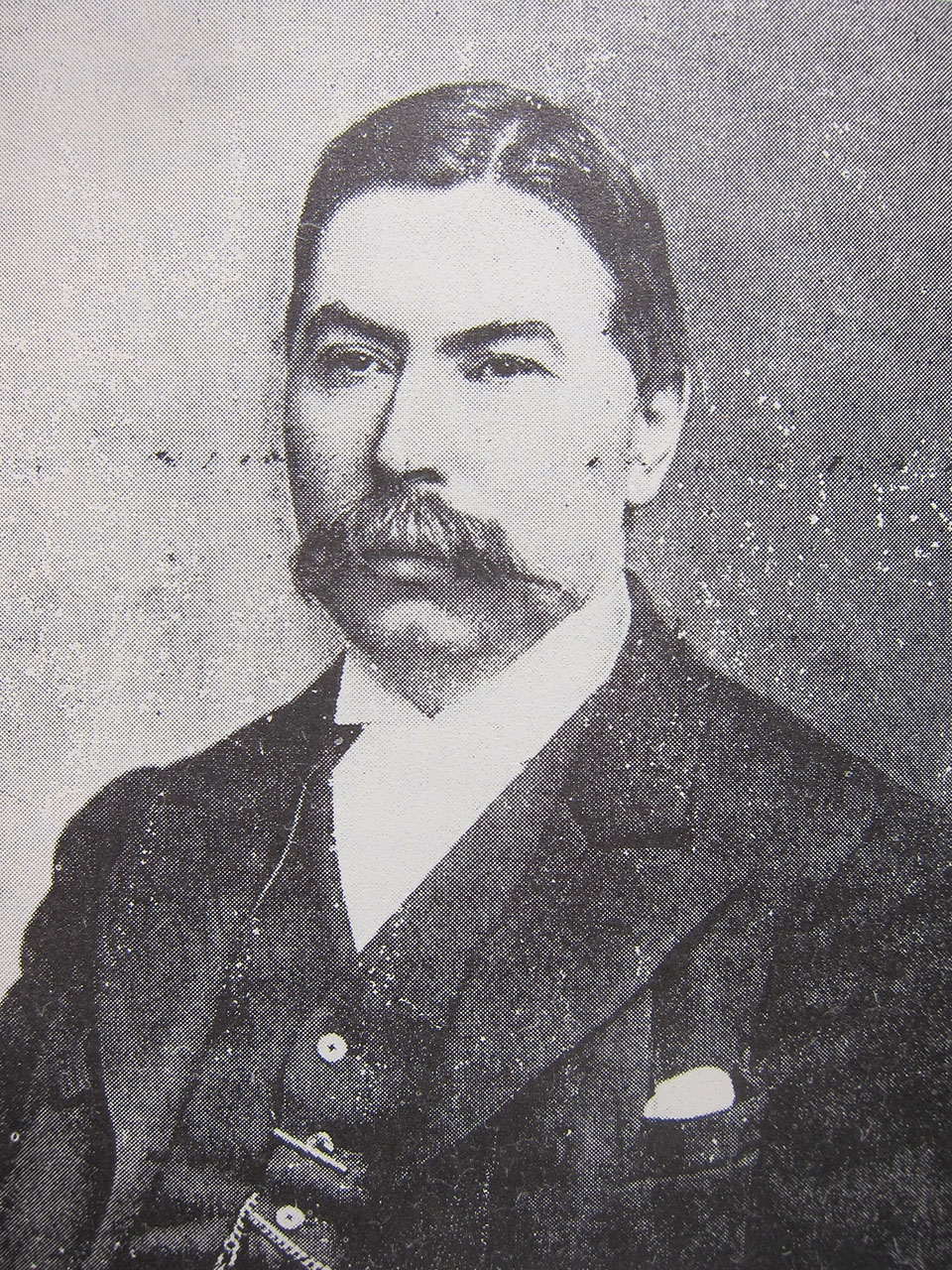 If you see a triangle with 'JP' and '31' stamped inside it, on the bar of a gun, it is a reference to this patent, which Purdey maintained the rights to for fourteen years; meaning, if anyone else wanted to build a gun on this action, they had to pay the royalty to Purdey.
Beesley was a working class boy who made his fortune in a solid, victorian manner. Born in rural Oxfordshire and apprenticed to Moore & Grey in Old Bond Street at the age of fifteen, he worked for Purdey from 1869 until 1878. The £55 he got for Patent 31 would have been a useful boost to the cash-flow of a working man trying to establish himself as a proprietor in his own right.
To contextualise the sum paid, the price Purdey was then charging for a best hammerless gun was £64, so Beesley gave up the rights to, arguably, the best shotgun action ever designed for less than the price of one retail sale, though the profit over production cost was probably closer to £20 per gun.
However you look at it, £55 in 1880 was still a considerable amount for a working man, with most Purdey gunmakers at the time making around two or three pounds per week. The sum would buy you two horses, or pay a skilled tradesman for 166 days of work. You could rent a decent house in Walthamstow for around 15 shillings a week. A bank clerk earning £100 per year could just manage to furnish a small house and bring up a family.
When he sold his patent to Purdey, Beesley and his family were living in shared accommodation in Queen Street, Edgware Road. He was, at this time, certainly not a wealthy man.
Beesley was a stocker by trade but his skills went way beyond that of a single craft. A man of remarkable ingenuity, he became known as the 'Inventor to the London Trade'. The term was, I believe, originated by G.T. Teasdale-Buckell, editor of Land & Water and author of Experts on Guns & Shooting.
Much as William Baker and W.P Jones invented many of the mechanisms widely adopted by Birmingham gunmakers, Beesley patented scores that became the signature actions, or essential components, of other maker's guns; the Purdey side-lock being the most famous.
In business on his own account, Beesley declared proudly in his shop window 'Beesley, inventor and patentee of Purdey's hammerless gun'. His business prospered during its first half-century and was still a going concern upon the death of the founder, in 1928, at the age of eighty-two.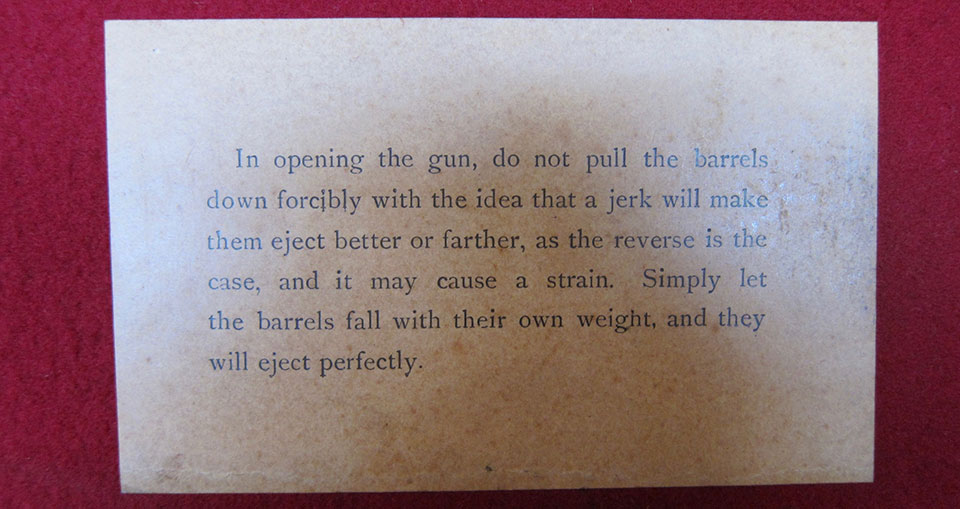 During his long lifetime, Beesley continued to invent mechanisms for sporting guns, notably, successful body-action guns with a self-opening action, patented in 1884, and usually seen on guns made by Charles Lancaster, also ejector-work of the over-centre type, which has been widely copied, and a successful single-trigger mechanism, patented in 1895, which he improved upon in subsequent patents.
He was among the early designers of British over & under guns, offering a model called the 'Shotover', patented in 1913, and incorporating one lock fitted upside-down to allow for direct striking of the firing pin on the 'under' barrel. The first 'Shotover' was sold to an American in 1920. Beesley also made examples of the 'Shotover' for other firms, notably Gale & Son and Stephen Grant.
From 1927 until 1939, Beesley's gun-making firm was managed by Frederick's son, Herbert Phillip Beesley, latterly operating from 2, St. James's Street, They displayed the Royal Warrant under both tenures, for services to the Prince of Wales, later King Edward VIII and, by that time, had clearly prospered. Upon his death in 1928, Frederick Beesley left a personal estate amounting to just over sixteen thousand pounds; a million pounds in today's money.
The 1920s and 1930s were difficult times for British gunmakers, Beesley being no exception. Gun production ended in 1937 and, in 1939, H. R. Beesley retired and the firm was absorbed into Stephen Grant & Joseph Lang Ltd for a nominal sum of £250 (about £16,000 today). It had this fate in-common with a number of other gunmakers, like Charles Hellis, Henry Atkin, Charles Lancaster, and Watson Bros. The firm had, in effect, become defunct, after trading for just over sixty years.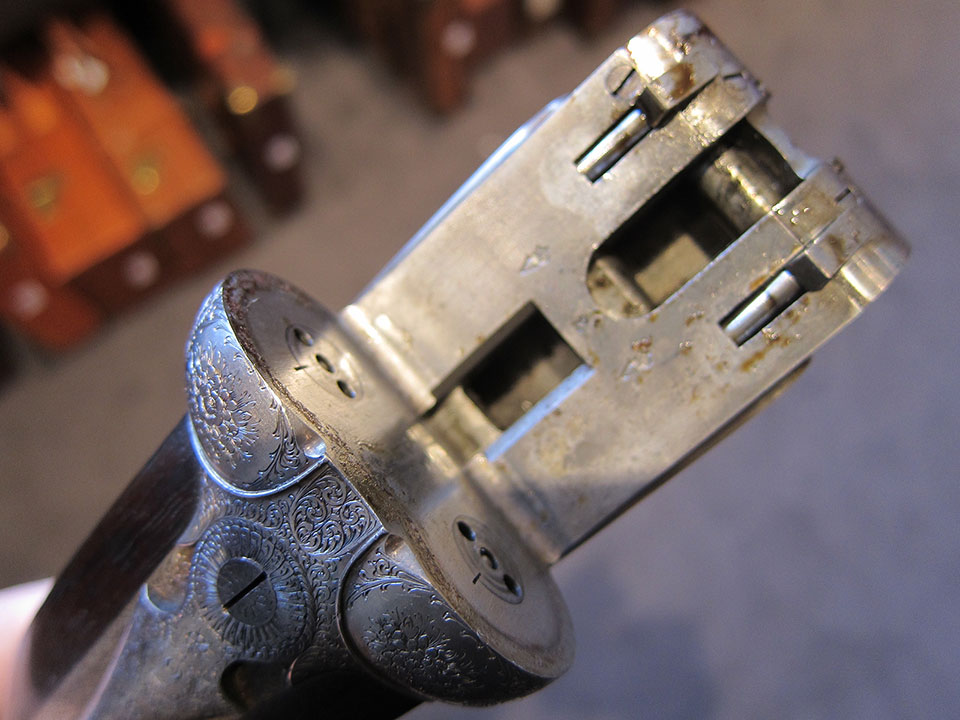 In 1987, the rights to trade as Frederick Beesley were bought by Fred Buller, the owner of Chubbs of Edgware, and limited production resumed. In 1986 the firm was re-styled as 'Frederick Beesley Gunmakers' and moved to Buckinghamshire, where small numbers of English-made guns were produced for the next thirty years. In 2014, Tom and Gary Ward, founders of London Gun Services, bought the company and re-located to London premises, at 498 King's Road.
Along with the name, the sale included the order book, the royal warrants and several crates of memorabilia, certificates, patents, papers and objects related to the firm's history.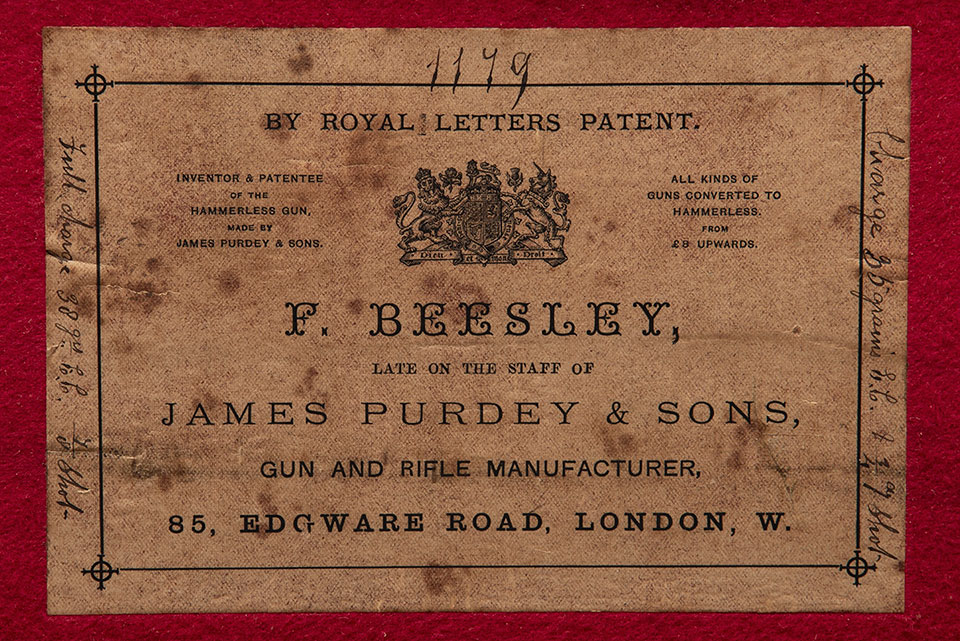 Published by Vintage Guns Ltd on (modified )