I just about remember it happening, I was thirteen and just starting to notice that shooting was more organised and widespread than my own foraging for whatever the hedges of rural Shropshire would yield to my 12-bore Webley 700.
A national organisation for shooters existed and it was called WAGBI. I paid some attention to it and talked with a couple of school friends about joining. It was the first membership organisation I did join, but in the year and a half it took me to get it done, and to scrape up the nominal fee, WAGBI had morphed into BASC.
Founded in 1908 by wild-fowlers, by 1981 it had become the de facto champion of all shooting men and women. I have noticed there is something of a lucrative trade in old WAGBI memorabilia, metal badges and the like. So, it was intrigued when I was presented with a Holland & Holland 12-bore too assess, on the bar of which was a neat engraving of the WAGBI logo of a goose flying in a globe, with the name and founding date surrounding it.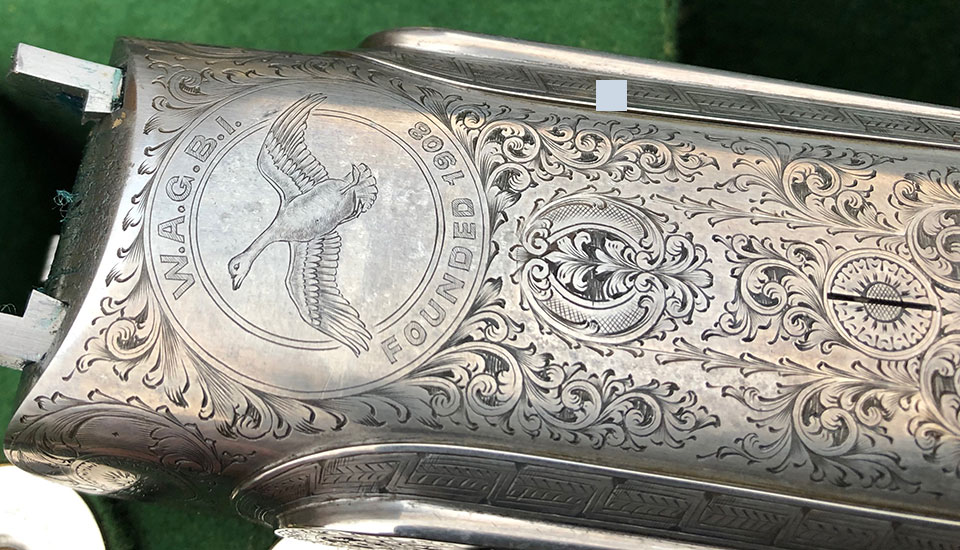 The gun was cased and seemingly unused. The label inside the lid explained it was the seventh prize draw gun made in aid of WAGBI and that it was presented to the winner in 1982. The initials on the gold oval bore two of my initials 'DH', but the DH in question had recently died and his estate wanted to sell his guns, including this one.
Apart from one or two dings in the wood from life in a gun cabinet, the gun was basically un-used. Even the Holland & Holland oil bottle, mops and patches were un-touched. The late winer's wife told me he had gone to Bruton Street for a fitting and to discuss his gun but had declined the presentation ceremony, asking instead that his finished gun be sent to his local gun shop for him to collect. She could not recall him ever taking it out to shoot.
On close inspection, the gun differs from the current Holland & Holland 'Royal'. It is not a self-opener and it has dove-tail, rather than chopper-lump barrels. Holland & Holland designated this as the 'Badminton' model, which they no longer make.
However, the engraving is very neatly executed, including the WAGBI badge and is of a recognisable bold foliate pattern, in-keeping with Holland & Holland's house style. Chambers are 2 3/4" and the barrels 28" long. The stock measures 14 1/2" to centre and the weight is around 6lbs 10oz. Essentially a mid-weight, classic profile English, side-lock, ejector game gun.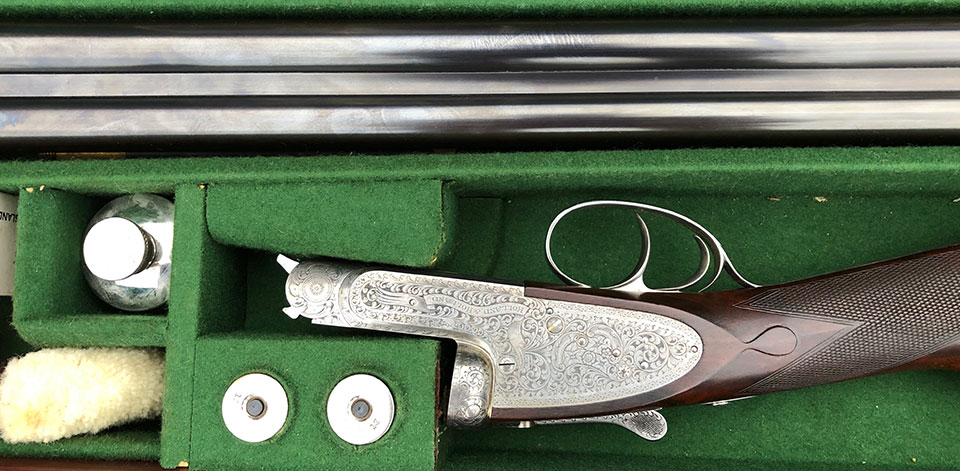 I understand from friends in the trade who are a good deal older than I am, that Holland & Holland had these guns built in Birmingham by out-workers and to a lower specification than their 'Royal' model. That said, if you judge a gun on its merits, this is still a very well-built gun, made by some very skilled craftsmen.
The question is - how does one value an unusual gun like this? Well, auction archives are a good start. I found only one other in my search. It was sold by Gavin Gardiner in 2010 and made £10,000. The engraving would, I imagine, either be seen as a bonus, or a negative, depending on the point of view of the buyer. One chap I showed it to was put-off by the fact it was a 'prize', but I soon found a customer who appreciated it.
What would a gun like this cost to make today? I very much doubt you would be able to make it in the trade for less than £50,000. A Holland & Holland 'Royal' is £120,000. This shows just what good value guns like this are. They do not suffer from the unreliability problems of much older guns, which may have done a lot of work and been re-finished several times. They don't have any of the early single-trigger and ejector patents that are so often the bane of ownership. They employ proven, reliable systems yet, in virtually un-used condition, they can be bought for a fraction of build cost.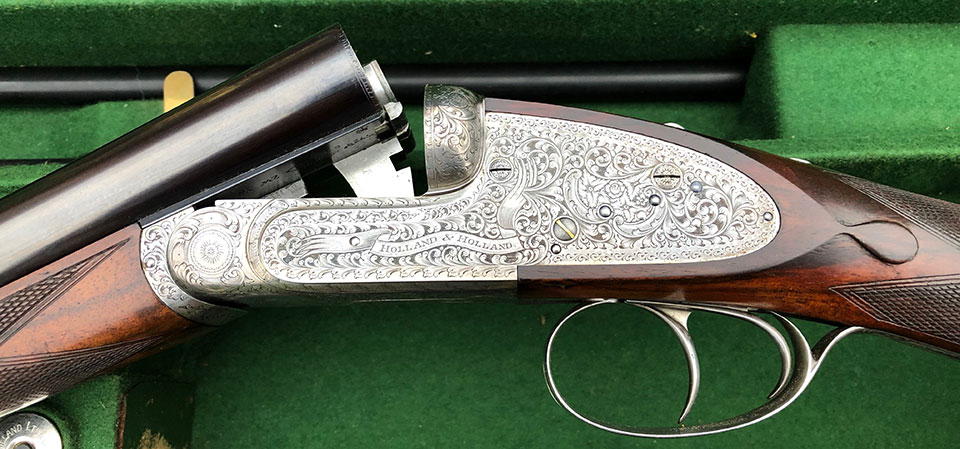 Guns like this, contrary to popular opinion are within reach of the normal working man. I often have people look at them and say "I wish I could justify spending ten grand on something like that". I then ask them to play a mental game for me and list all the guns in their gun cabinet, then to list what they paid for each one. It is surprising how quickly an unremarkable cabinet full of guns collected over a twenty year period can add up to ten thousand pounds. I then ask them when they last used each of those guns. More often than not, most of them are hardly ever taken out.
So, there is your answer, invest in a really good gun, buy it on finance if you need to, have it fitted and shoot it all the time. Over twenty years, not only will you be shooting with a top class gun, it may well save you money in the long term.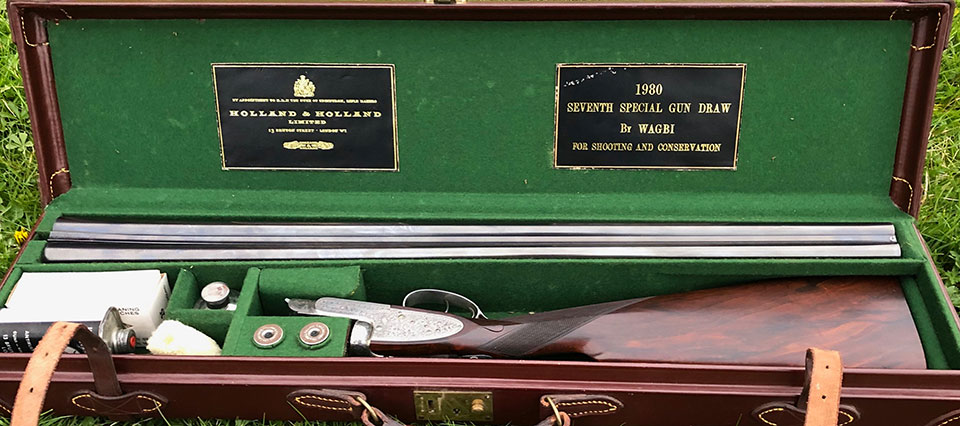 Published by Vintage Guns Ltd on