The British Side-by-Side Championship at Atkin Grant & Lang takes place on September 11th 2021 at Broomhills Shooting Ground.
This is always an enjoyable event and provides a social opportunity for lovers of old British guns to gather and compare notes.
Registration in advance is necessary, so call AGL and register. We'll see you there!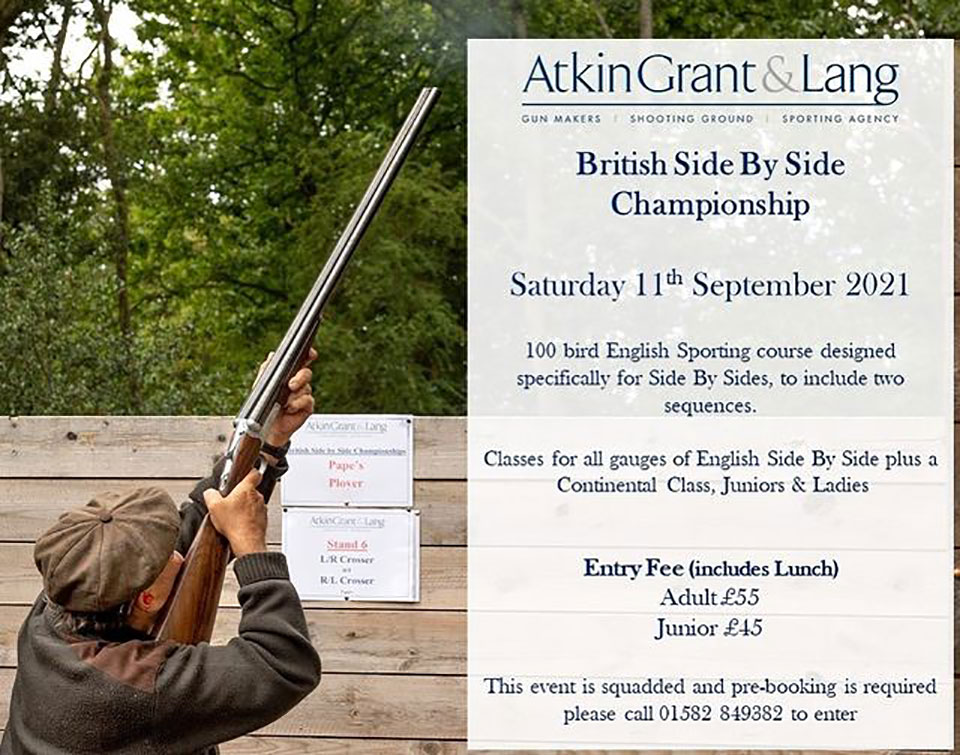 Published by Vintage Guns Ltd on