This label from Purdey is small in size at 4" x 2 1/2" and was in use from 1883 until 1901.
The label includes two royal warrants - those of The Queen (Victoria) and The Prince of Wales (later Edward VII).
The address shows Audley House, to where the firm had moved but note the bottom left 'Late of 314 1/2 Oxford Street'.
The company stye includes '& Sons' because by this time sons Athol and James had officially become partners in the business.
Guns correctly placed in a case with this label could be hammer guns, rifles or hammerless shotguns. All types were in production at the time.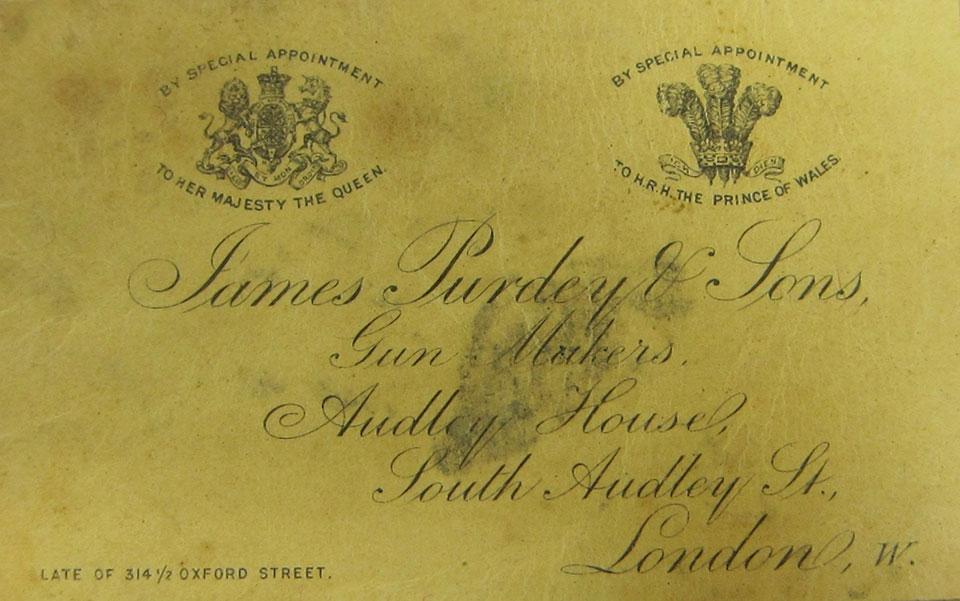 Published by Vintage Guns Ltd on