Here we have a gun for Africa without compromise.
Whoever ordered this Westley Richards Anson & Deeley action gun/rifle was probably going abroad for a long time and wanted to make sure he was properly equipped for anything he might encounter, all in one box.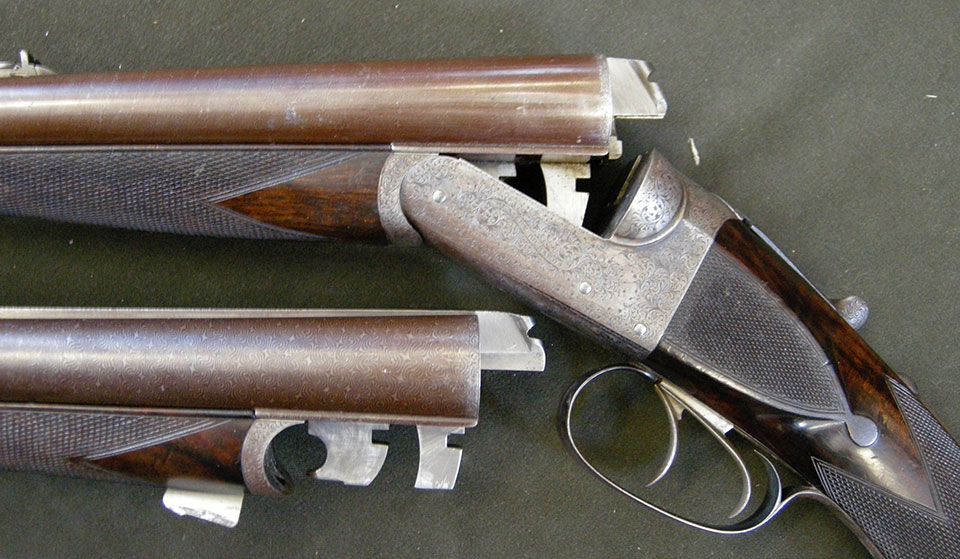 The gun is typical Westley Richards: 'Model C' doll's head / bolting top-lever arrangement, with Purdey under-bolt, providing secure lock-up. Two triggers, which are still my preference and must have been for many sportsmen looking for simplicity asa guarantee of reliability in teh days of early single triggers. It has 'church windows'and drop points to provide a more streamlined side view.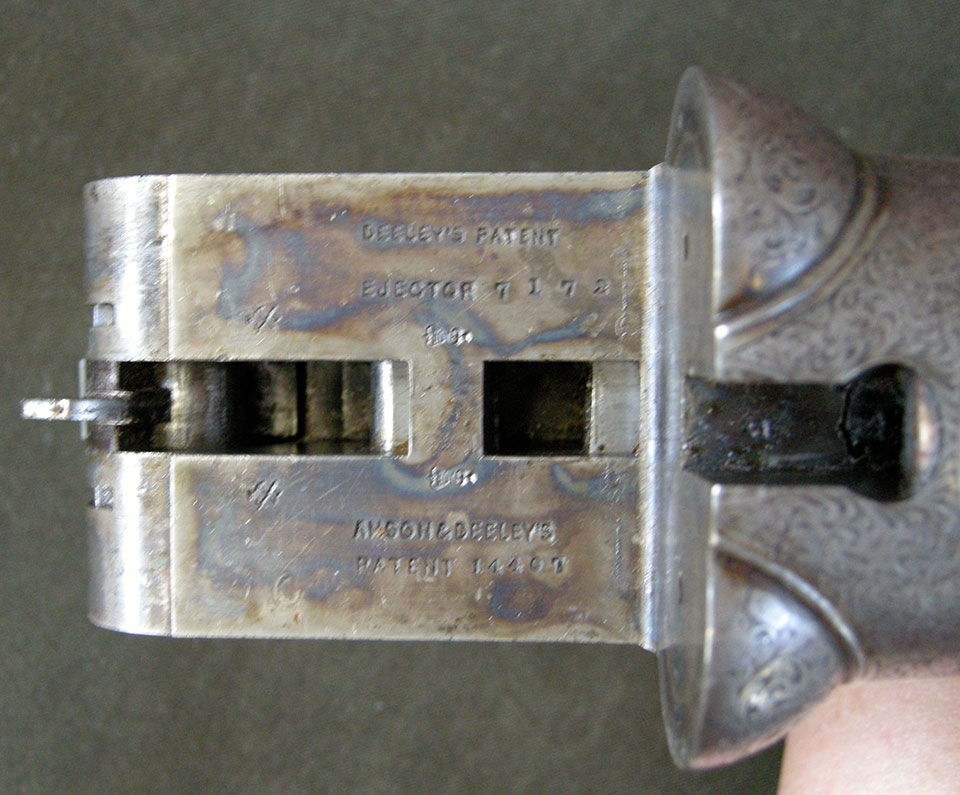 The bar flats are stamped 'Anson & Deeley's Patent' for the 'boxlock' action of 1875 and 'Deeley's Patent' for John Deeley's ejector of 1886.Though two John Deeleys are named on those stamps, they are not the same man. John Deeley senior partnered William Anson as the patentee of the action, while the ejector was the work of his son, John Deeley junior. Both patents have stood the test of time.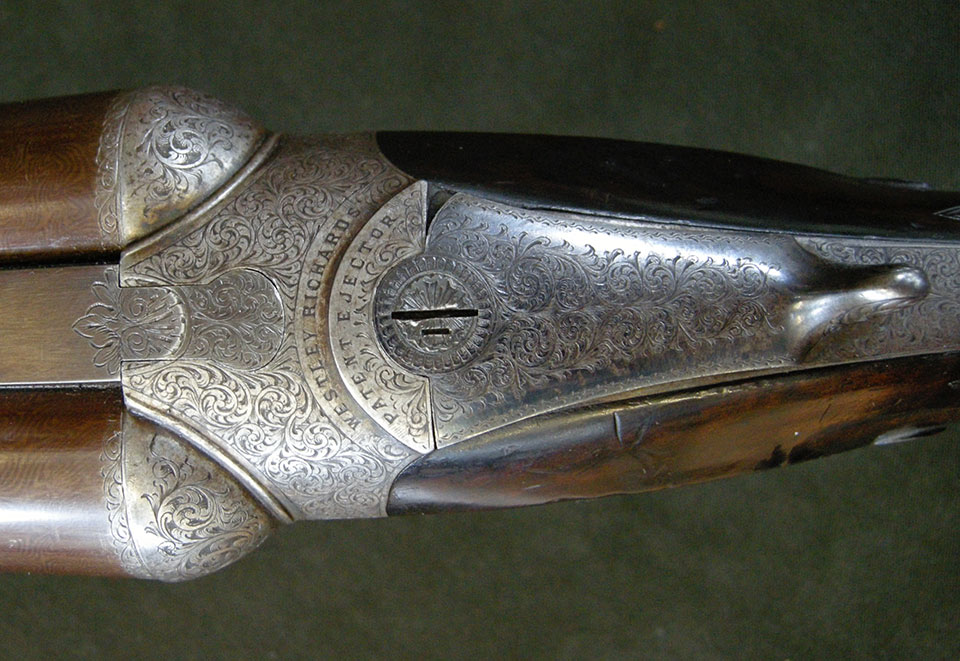 The ejector is futrher referred to with the words engraved on the action, adjoining the top-lever. Engraving is fine Birmingham scroll. So far, so normal. What makes this example unusual is the fact it was made with a set of 12-bore shot barrels and a further set of .577 rifle barrels, equipped with folding leaf sights and its own separate forend.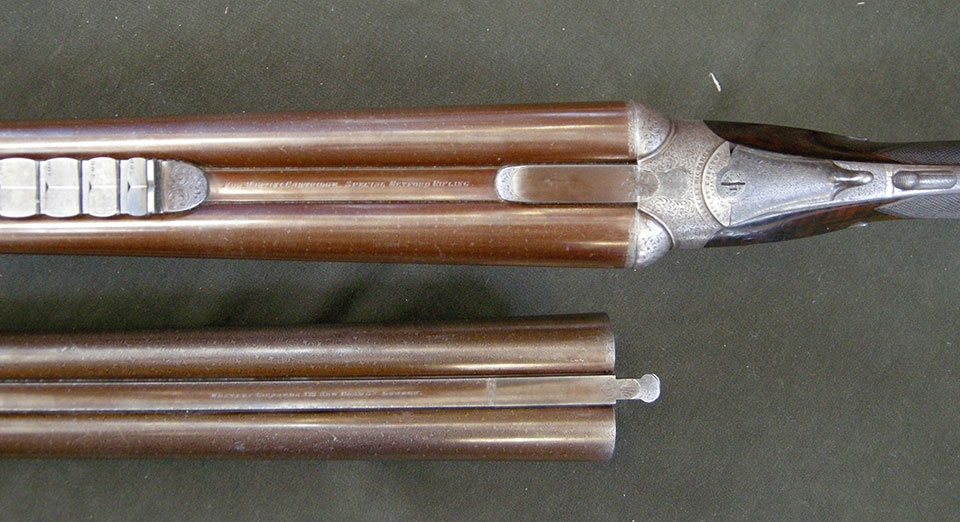 With this combination, the sportsman could engage birds or dangerous game with confidence, simply by slotting on the appropriate set of barrels.It offered a better, if more expensive solution to the one-gun hunter than something like a Holland & Holland Paradox, though gun/rifles of this type became less popular after the Paradox arrived in the late 1890s and seemed to provide the solution in one set of barrels which could fire shot or conical bullet simply by loading whichever cartridge was required.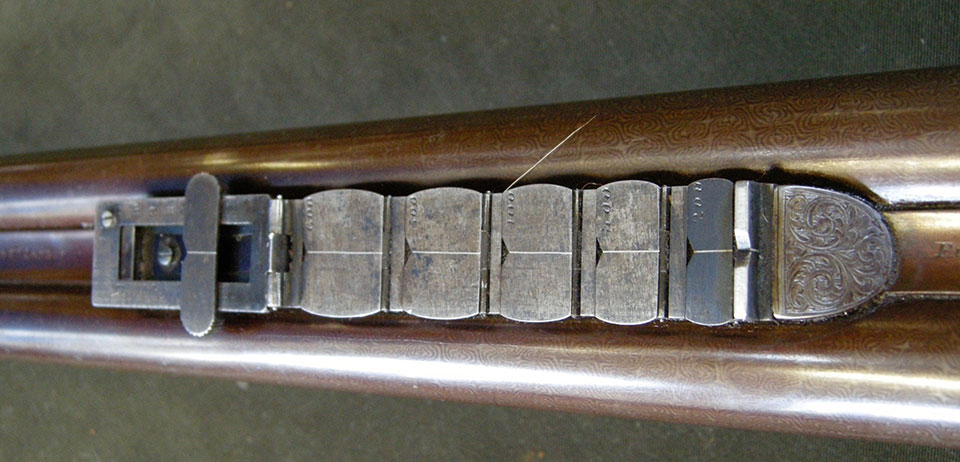 The well-made rear sights on the .577 barrels indicate long range ambitions. If thie was to be your only gun/rifle it is probably a useful addition to at least offer the means by which to attempt long range shots should the circumstances demand.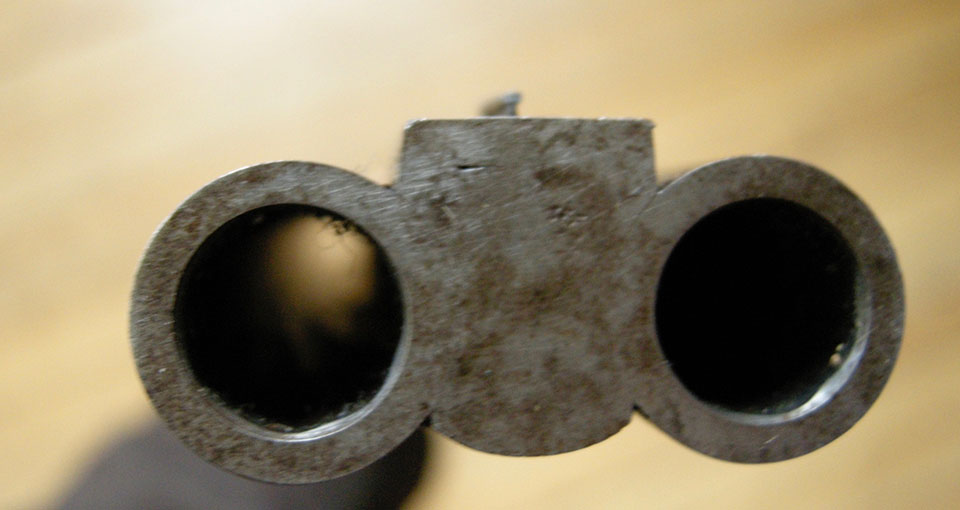 Though not immaculate, this old Westley Richards has plenty of life in it. I saw it sell at auction a few years ago. I have often wondered if it saw action again. I certainly hope so.
Published by Vintage Guns Ltd on (modified )