In this short film we continue with our examination of vintage gun actions and how effective they are on a driven shoot. We take on driven pairs of average height pheasant targets over the stand and shoot as many as possible in one minute, comparing different actions.
Here, it is the turn of a J. Thompson 12-bore hammer gun made in about 1875. It has rebounding bar-locks and a Jones under-lever and screw grip. In this respect, it differs from the Thorn hammer gun we tested in Test No.1 only in that it has rebound locks rather than non-rebound locks. The operational difference is that here we can omit the act of putting the hammers to half-cock before opening the gun after it has been fired.
Guns of this type replaced the non-rebound hammer gun from the mid 1870s. Stanton patented a rebound lock in 1867 and it quicly became popular.
The test was carried out at Griffin Lloyd Shooting Ground, Powys, Wales using Express 'Super Light' 21g cartridges.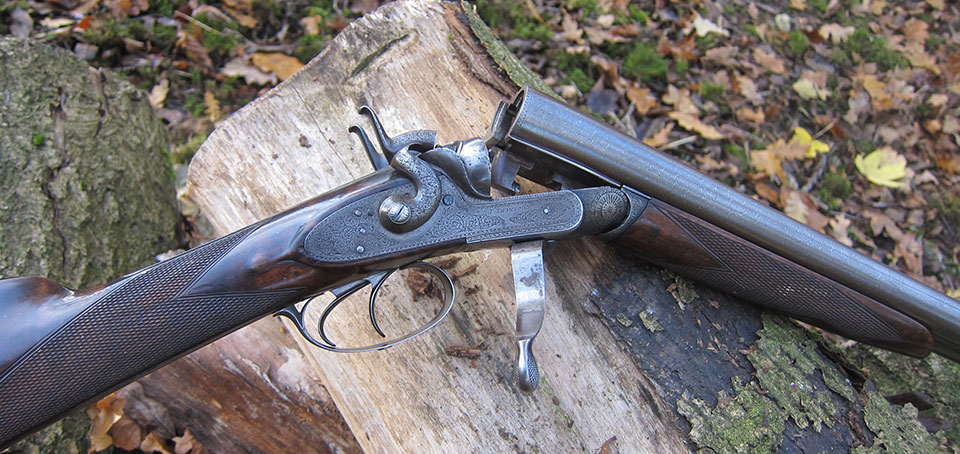 Published by Vintage Guns Ltd on