In Part 1 we examined the beginning of the End of Birmingham as a major post-war gunmaking centre. In Part 2 we shall see how Beretta took over and became the gun of choice for the avearge British shooting man.
Through the '50s, '60s and '70s, Birmingham catered to the mid-market buyer with the Webley 700. This was available in three grades; the 700, the 701 and the 702. Confusingly, the 701 was more expensive than the 702! These were Anson & Deeley boxlocks with Southgate ejectors and they were decent, reliable, guns.
The 700 cost £83, the 702 was £98 and the 701 £126. Many guns sold by other makers at this time were Webley 700s re-badged, like Cogswell & Harrison's 'Markor'.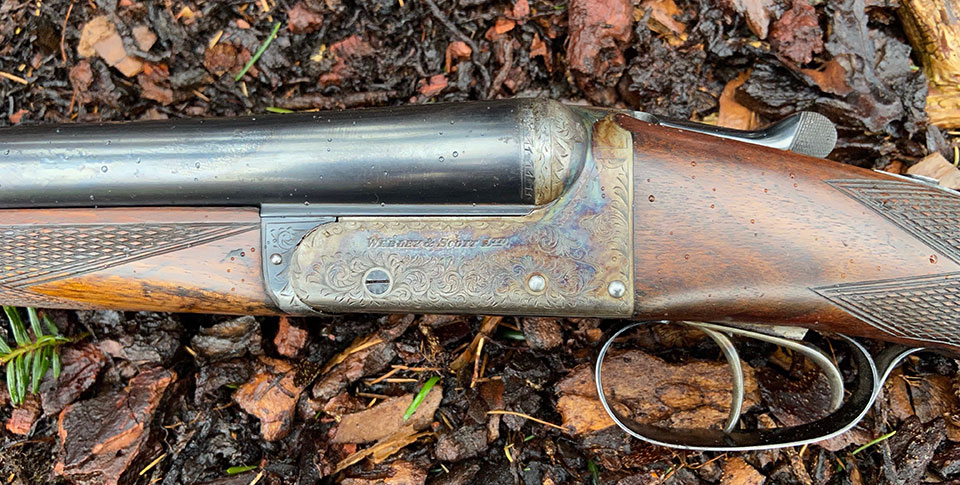 The early 1960s saw the devastation of Birmingham's Gun Quarter by Birmingham City Council's inner ring road scheme. Many factories, like Greener's, were demolished to make way, as roads were built through, alongside or over, long-established, gun-making concerns. Birmingham gun-making was then in steep decline and too weak to challenge Gardone, with its modern factories, low wages and supportive government.
An 'off the shelf' side-by-side is harder to adapt to
Generations of British shooters grew up with side-by-sides but the middle market was becoming better served by an over-and-under. An 'off the shelf' side-by-side is harder to adapt to, as cast, drop and length adjustments are more critical. To get your master eye over the rib of a side-by-side, with its wider breech, is harder than to pick up a relatively straight-stocked over-and-under with its narrow sight plane. A cheap over-and-under is generally nicer to shoot than a cheap side-by-side.
The market in the '70s and '80s agreed. Beretta distribution in the UK passed to Gunmark in 1977, boosting the fortunes of both partners. Gunmark's turnover in 1980 (when Luciano Giovannetti won the Olympic Trap gold medal with a Beretta) was £1.8 million. By 1986, the figure was £6.6 million and Giovannetti had another Olympic gold chalked up to his SO4). The company changed its name to GMK in the late 1990s.
By 1984, Gunmark had celebrated gun writer 'Gough Thomas' as a brand ambassador and Beretta was the largest manufacturer of sporting guns in Europe. A basic 686L cost £535, while the top of the range 687 EELL was £1,495. They were selling well.
The 682 ranged from £897 to £1,495 and an SO4 was £3,500, rising to £7,700 for an SO3 EELL. Gunmark's literature advised customers; 'The over-and-under was a rare sight on a game shoot even a few years ago and would certainly have aroused comment. Today, however, it is accepted in most circles and would be a good choice if you are looking for a gun for both game and clays'.

1984 was also the year Beretta introduced interchangeable chokes. The 686 and 687 had a single selective trigger as standard and appeared much better value than the side-by-sides offered by the re-launched, but already flagging, W&C Scott, with their three boxlocks; the £3,250 'Kinmount', the £4,750 'Chatsworth' and the £3,750 'Bowood' guns; all based on old Webley & Scott platforms.
For perspective, the £535 686L was £2,715 less than Scott's cheapest boxlock and, sticking with family cars as a benchmark, a 1983 Ford Escort RS1600 cost £6,700. Divide that by eight and you get £837, showing that the cost of a decent British boxlock had gone up in real terms three-fold, while the Beretta 686 sat comfortably below that price point. It was no longer a fair fight.
Mid-range Birmingham boxlocks were not just expensive, they were 100-year-old technology. Beretta was using modern methods and materials, as well as offering innovative mechanical features. The standard 686 or 687 had 2 3/4" magnum-proofed chambers, barrels were cold forged from Nickel-Chromium-Molybdenum steel alloy. Bores were chromed to negate the need for laborious cleaning.
The actions were made from tri-alloy steel and Beretta's internal components were of both stainless and tri-alloy steels; heat tempered to achieve ideal levels of hardness and durability.
Many shooting schools use the Silver Pigeon as their in-house model
Perhaps the magic ingredient in the success of the Silver Pigeon is the fact that it is a modern version of what the British shooting man has always seen as the ideal: A gun weighing between 6 1/2 and 7lb, comfortably handling a 30 gram load and feeling both lively to move and rigid, without undue muzzle-flip or felt recoil, in use. The Silver Pigeon achieves that today, as it did over 40 years ago, at a fraction of the price any British maker can manage with a similarly characteristic side-by-side.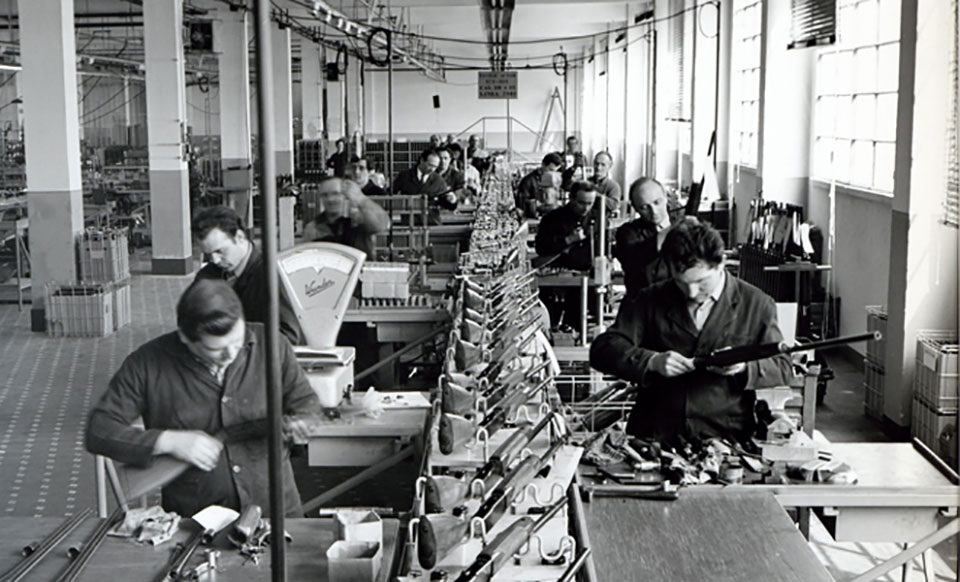 To mimic those traditional attributes of a British side-by-side 12-bore game gun, the modern over-and-under does it most convincingly as a 20-bore; perhaps explaining the huge increase in demand for 20-bores by full-grown adults in the era of the Silver Pigeon.
Today, Beretta turns over £750 million and employs thousands of people. A Silver Pigeon 1 starts the range off at £1,900. It comes with Optima chokes, Steelium barrels, steel shot proofed 3" chambers, a crisp trigger pull and reliable ejectors.
Many shooting schools use the Silver Pigeon as their in-house model and they digest tens of thousands of cartridges, helping countless new shooters learn the sport, it is not surprising, then, that the shooting public holds the model in such high regard.
That is the story of how the hands of the British sporting man exchanged their Birmingham boxlocks for Beretta Silver Pigeons over the course of less than half a century.
Published by Vintage Guns Ltd on