When an old gun is discovered and accepted as a candidate for restoration, we try to bring it back to as close to full mechanical and practical perfection as possible, without destroying its integrity. Over-restoration is a curse and we see hundreds of guns we with had been treated more carefully.
Restorers should accept and embrace some of the history of the gun and work with it, rather than trying to make a used gun loook new, which it never will.
Here are some 'before' and 'after' photographs of a 16-bore Stephen Grant, which we restored quite recently.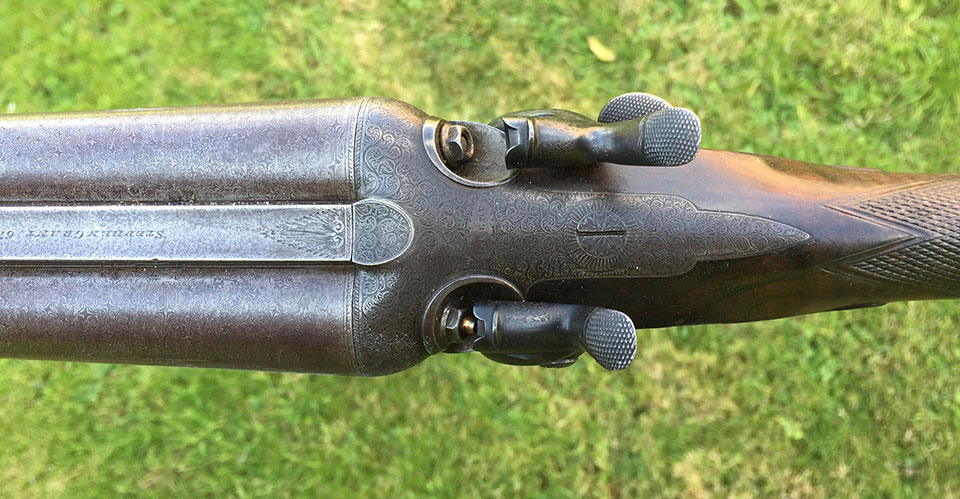 The gun had been stored for decades and had a broken mainspring and detatched ribs, as well as quite significant pits and dents in the barrels. The top photos shows it as it arrived,the second after cleaning (not polishing). The effect is not dramatic, or obvious but subtle and practical.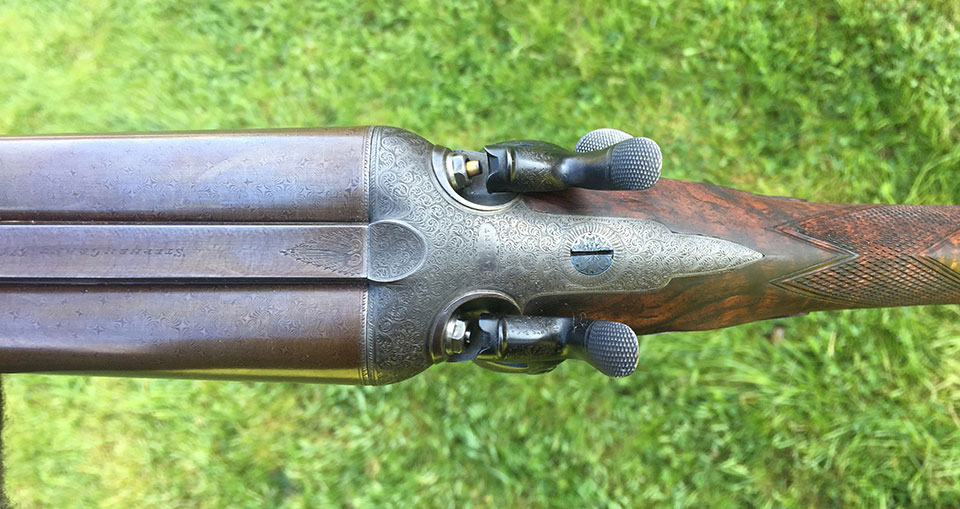 Polishing actions and re-case colour hardenig, in our view, ruins a gun more often that it improves one.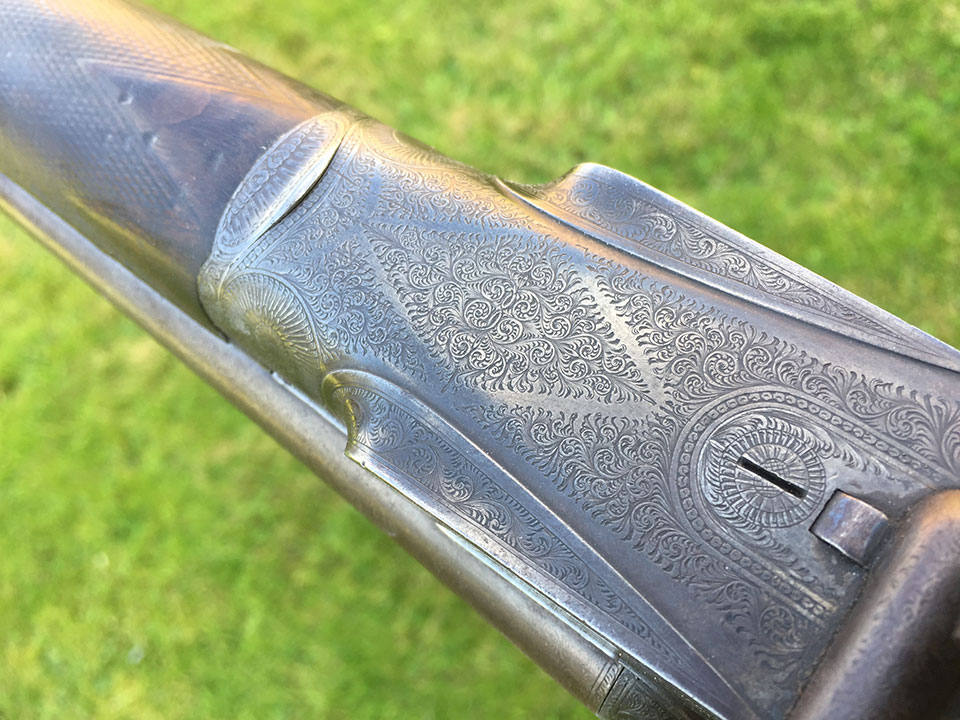 Here the under side of the bar is now clean, having had the dirt boiled out of it, the trigger plate pin has been blued but nothing else.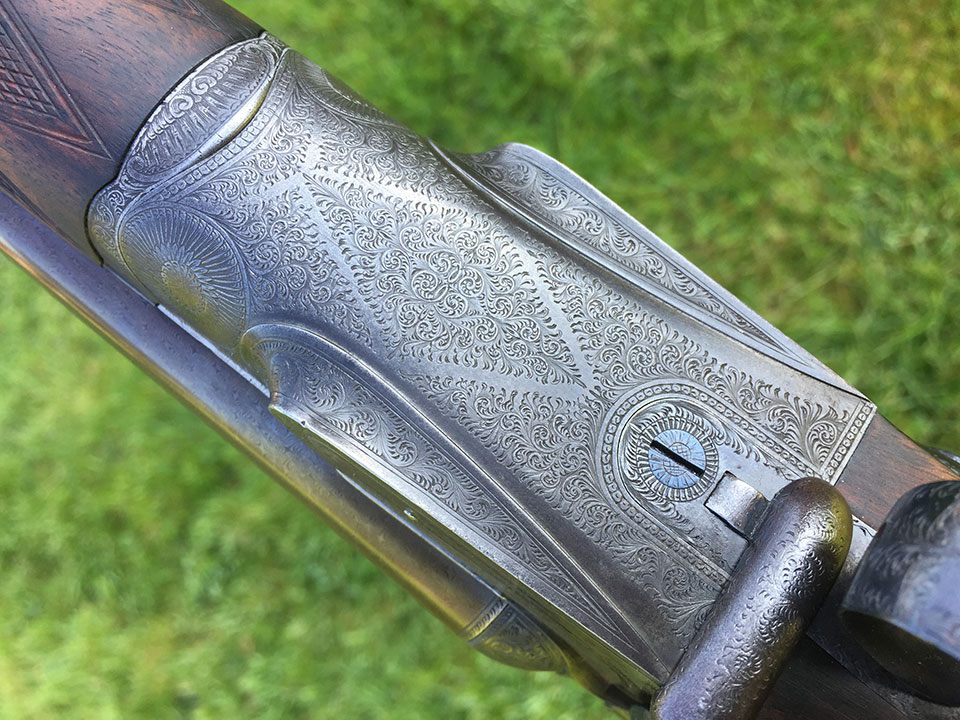 The result we seek is an old gun in great condition - not an obviously restored and over-polished statement.No one part should stand out, there should be harmony.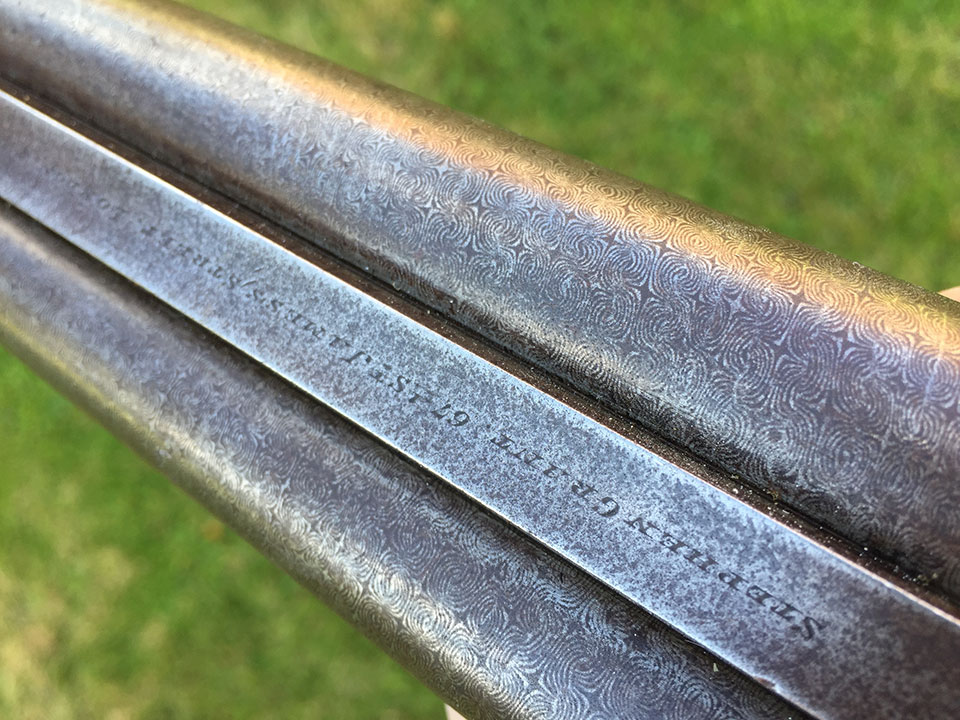 Barrel browning is an art, all sorts of colours can be replicated, if you have the skills and experience. Some browners only have one brown. It is often very good but sometimes too obvious. We try to mimic the original finish if we can, which often means subtler, lighter effects than commonly applied.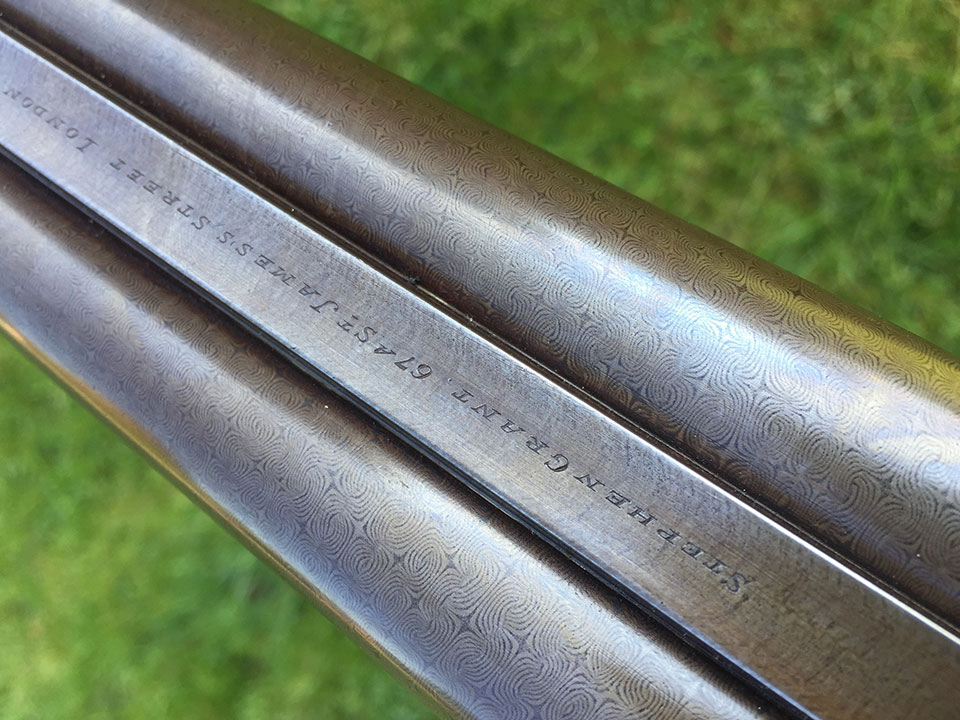 Mechanical integrity is of key importance, with this gun, we had to re-joint barrels to action, make and fit a new mainspring for the right lock and fully stip, clean and polish all internal parts, before re-assembly.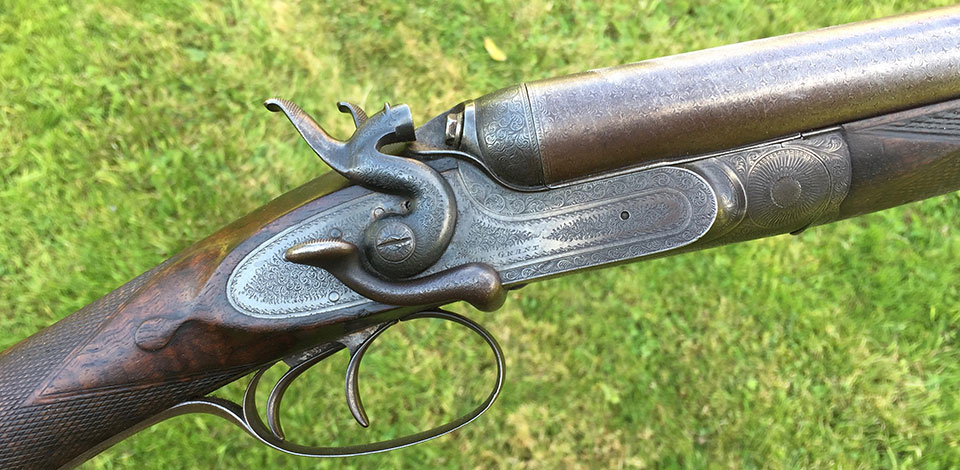 Hammers were case colour hardened and should never be blacked. Side-levers and under-levers liewise. The light here makes teh hammers look dark but that is aged case-hardening, not new blacking.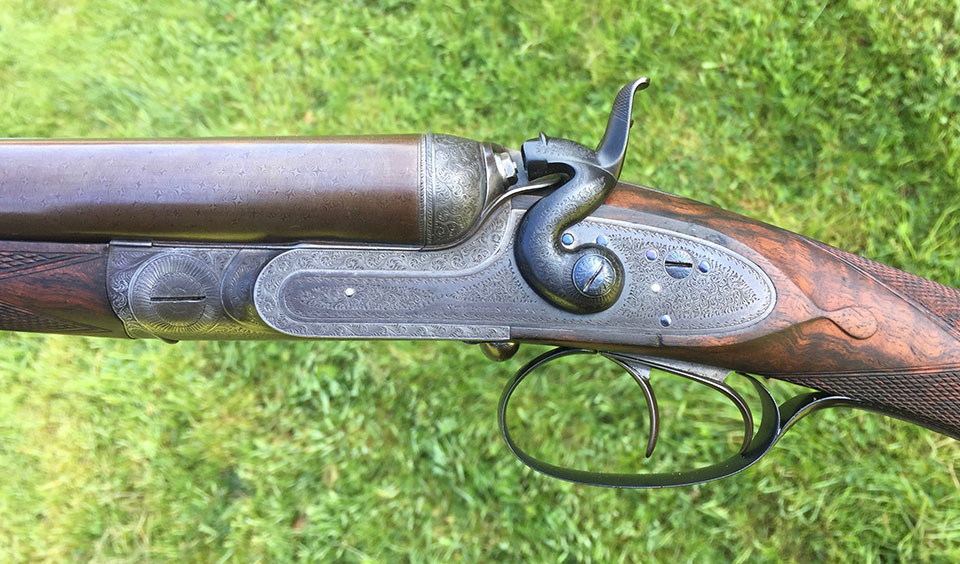 Woodwork, action, furniture and barrels should look like they belong together, in harmony. No one part should 'shout'. This is easier to achieve if the gun, at the start, is not too worn. Look for gaps between wood and metal and between metal joints.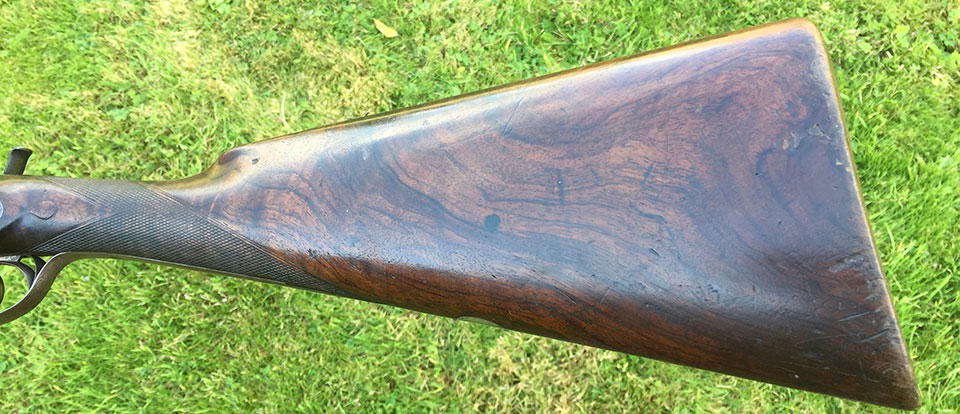 Here we can see the stock as it arrived and after the chequer has been refreshed, teh drop-points gently sharpened and the dents and scratches removed After applying Red Oil, we have begun to apply coats of finishing oil. It has some way to go before it gets a finished sheen but the beauty of the wood is now apparent. A hard-rubber Silver's pad has been leather-covered to finish the butt.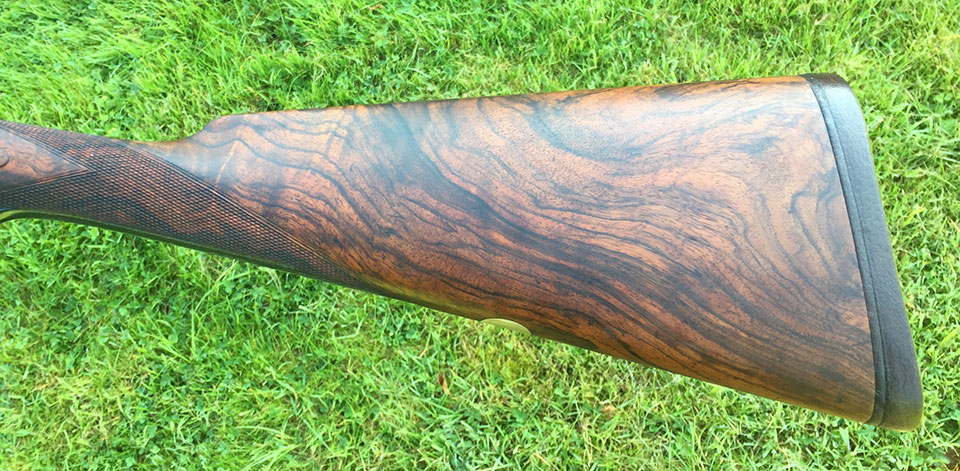 Published by Vintage Guns Ltd on