A gun proof tested between 1925 and 1954 is examined here to illustrate the marks then used. It is a Charles Rosson 12-bore with steel barrels.
This 12-bore is proofed under the Rules of Proof in force at the Birmingham Proof House from 1925-1954.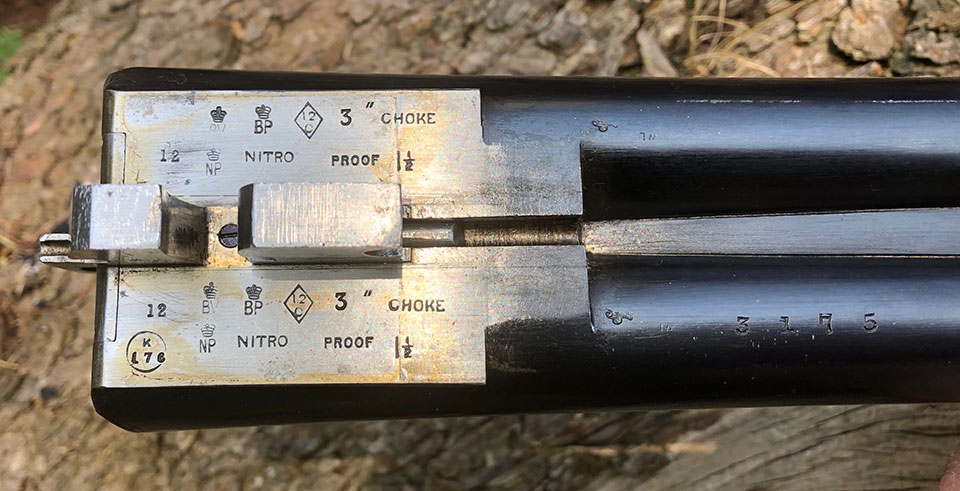 The stamps show:
'BV' with crown over, which is the 'View' mark.
'BP' with crown over, which is the 'Definitive Proof' Mark
'12' indicates the nominal bore size; a measurement taken nine inches from the breech.
'NITRO PROOF' indicates it was tested with nitro 'smokeless' powder instead of black powder. The 'NP' with crown above duplicates this.
'1 1/2' indicates the shot charge for which the gun is approved (1 1/2 oz)
3" indicates the chamber length.
'K' in a circle with '138' indicated that a Proof Certificate was also issued when the test was completed.
'CHOKE' indicates that the gun is choke bored in both barrels.
'12 C' in a diamond indicates the chamber is 12-bore.
Published by Vintage Guns Ltd on