What do you do if the year is 1893, you are very wealthy, live in a large mansion house all on your own and add to this melting pot a dash of eccentricity? Well, you travel to John Dickson & Son gunmakers shop at 63 Princes Street, Edinburgh and order yourself a new toy – but this time you go a stage further and order a pair of flintlock blunderbuss.
Charles Gordon was a very wealthy estate owner who between 1868 and 1906 ordered 229 brand new John Dickson & Son guns and rifles. Such was his eccentricity that around half of them were muzzle-loaders, by this period completely obsolete. In addition, he never fired any of his purchases.
His most bizarre purchase of all were this pair of flintlock blunderbuss sold to him on the 9th June 1893. The flintlock had been obsolete since 1820, the blunderbuss had been redundant since 1850 and as for a pair of blunderbuss, unheard of. What on earth must the Dickson gunmakers have thought of this order when they were by now building the superb Dickson round action.
From the time Charles Gordon proudly transported them home in 1893, this pair of historic blunderbuss had "disappeared" until Holts found them recently and catalogued them for sale.
Charles Gordon was declared insane in 1908 and his collection dispersed. This pair of blunderbuss were sold at auction in Edinburgh in 1908, one going for 65s (£3. 25)and the other £4. Not a bad investment if you had bought them as the estimate on them at the Holt's auction on 17th September is £15,000 - £20,000.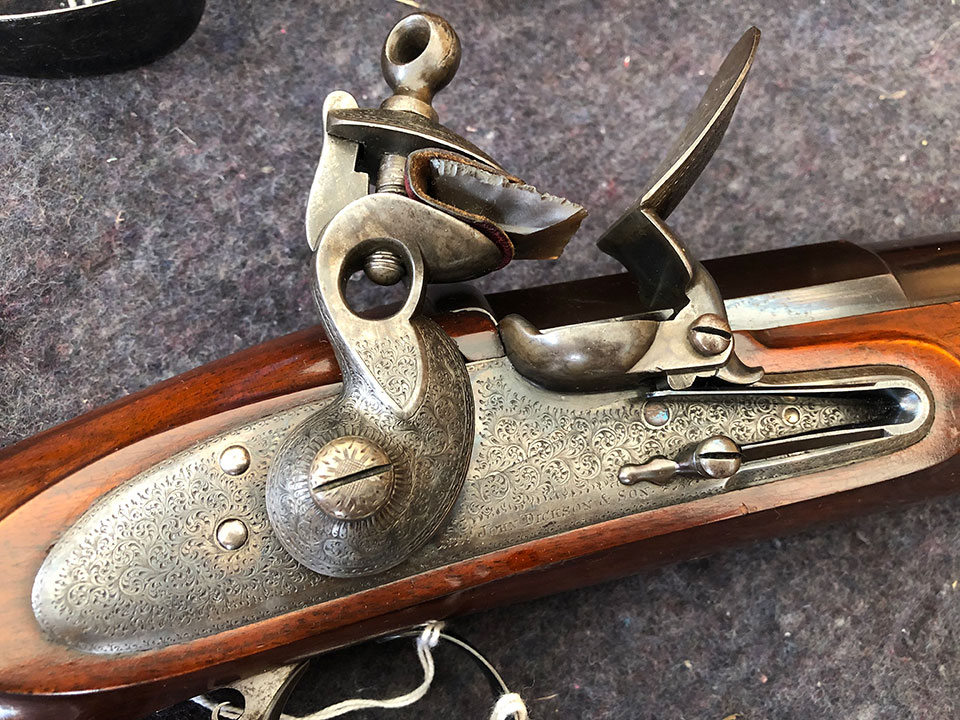 Published by Vintage Guns Ltd on