Of Glasgow gunmakers, none today survive and they are generally lesser known than their Edinburgh neighbours. However, this lovely ink-penned image of pheasants skimming over Scots pine trees reminds us that quality guns were once being sold outside the Scottish capital.
The label is on paper and states plainly 'Manufacturer of Sporting Guns' and the address '98 Buchanan Street, Glasgow".
William Horton was actually a long-established Birmingham gunmaker, who opened a shop in Glasgow in 1855. His guns were provided by the parent company in Birmingham and finished to Scottish tastes. He remained in business in Glasgow until 1924.
The label comes from a gun case (containing ahigh quality boxlock ejector) which also contained another label; one which advises of the loading necessary to use the gun (No.2298) as designed. 40 grains of Schultze powder indicates it was made at the transition period from black powder to nitro, when a number of companies vied for dominance with their proprietary smokeless powders. 1 oz of shot was lighter than the standard 1 1/8oz at the time but it was commonly observed that smokeless powders allowed for less shot. It dates from 1906.
Horton was at 98 Buchanan Street from 1901 - 1909, so this label is correct only for guns made within that, relatively short, period.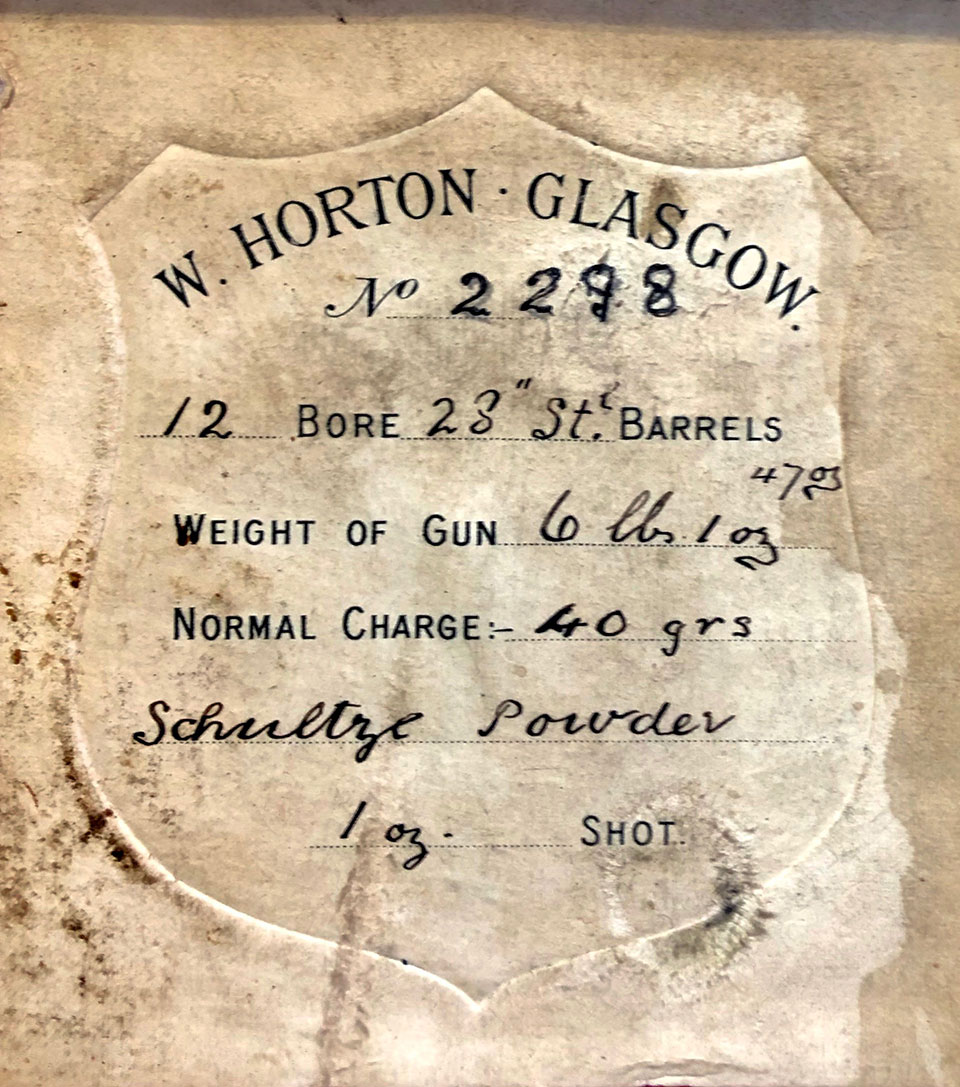 Published by Vintage Guns Ltd on