Holland & Holland have invested millions in the renewal of the shooting ground at Ducks Hill Road, Northwood, just outside London.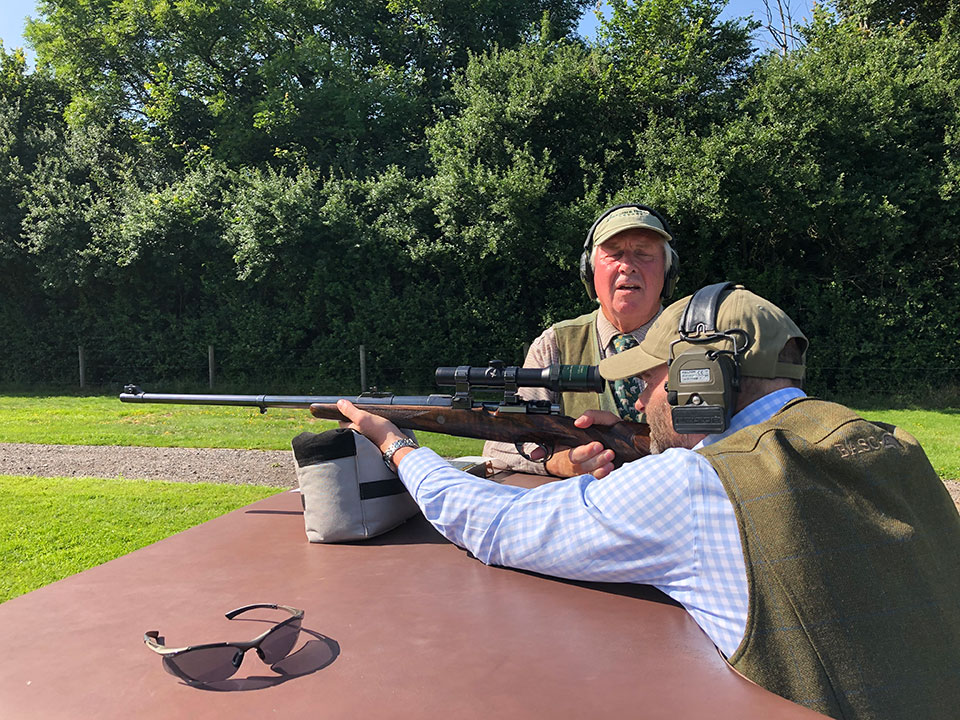 Around 350 guests enjoyed a sunny afternoon and early eveningin late June, in the most perfect surroundings, while attentive staff topped up the champagne glasses, served nibbles and bowl food, followed by a superb barbeque, which included venison; and haloumi for the vegetarians. The organisation of the event underscored Holland & Holland's commitment to leading the luxury end of the shooting sports sector.
The new grounds are world class, with manicured lawns leading to a spacious and attractive sporting clays layout, showing all the usual target types, including grouse butts and high pheasants. The rifle range is enclosed and allows for 100 yard, seated rifle testing or a 50-yard standing bench rest for bigger calibres.
Indoors, there are conference rooms, a clothing store, a cocktail bar and a cigar lounge. The layout is logical and the attention to detail top class, with bespoke furnishings and fittings, including fireplaces in stone, with the 'Holland & Holland' name chiselled into them flawlessly.
Make no mistake, this ground now ranks among the best in the world and the facilities will, no doubt, be in great demand. One of the highlights of the facility is the indoor shooting cinema, where a variety of live target situations can be simulated and engaged with live ammunition. If you are preparing for a trip to Africa for dangerous game, or a day of driven boar in Europe, this is one of very few places where you can get realistic practice done before you leave.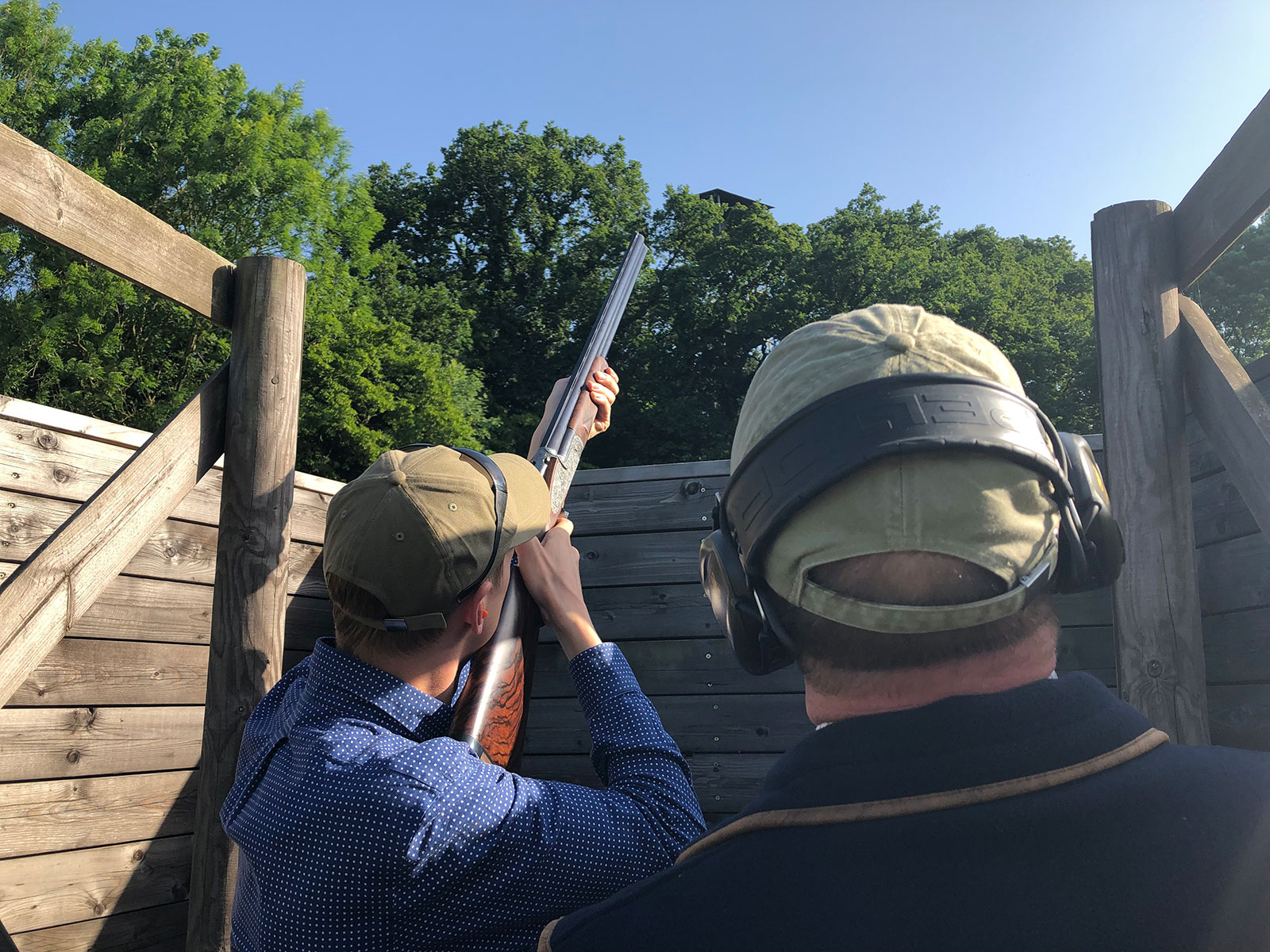 Published by Vintage Guns Ltd on