The old Scottish rifle maker Daniel Fraser, now part of the John Dickson & Son group of companies, is launching three new models for 2021. They were on display at this year's Game Fair.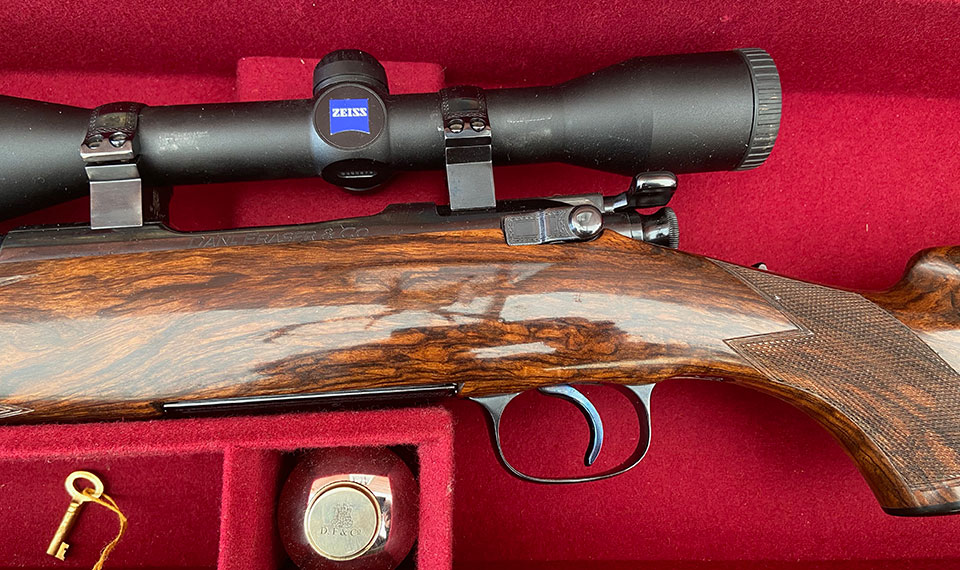 The first is a Mannlicher-Schoenaur action stalking rifle, named the Velox MS. The actions are original early 20th century ones, re-built with new barrels, trigger, stock and mounts, all styled on vintage Fraser-Mannlicher rifles of Pre-WW1 vintage. They are available as bespoke orders in 7x57, .308 and .30-06. Prices start at £12,500 plus VAT. No other major manufacturer is offering a Mannlicher-Schoenaur stalking rifle. The butter-knife bolt handle, rotary magazine and ultra-smooth action offer something very distinctive and an alternative to the more commonly used Mauser actions.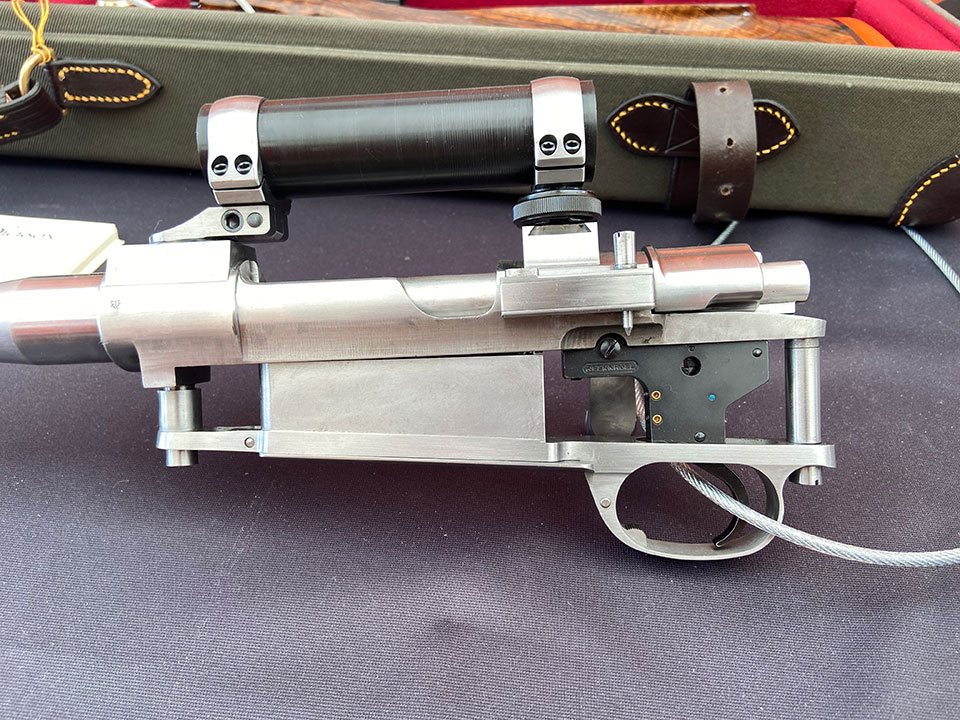 The second stalking rifle is built on a new Mauser 98 action, with distinctive Fraser bolt-handle, hour-glass magazine box and Fraser sling mounts. The walnut stock has a horn grip cap and Silvers recoil pad and comes engraved as standard. Further custom options are available and the calibres offered are .270, 7x57, .308 and Magnum calibres can be built on request. Named the Velox M98, prices start at £8,000, plus VAT, placing it in the ballpark of a Rigby Highland Stalker.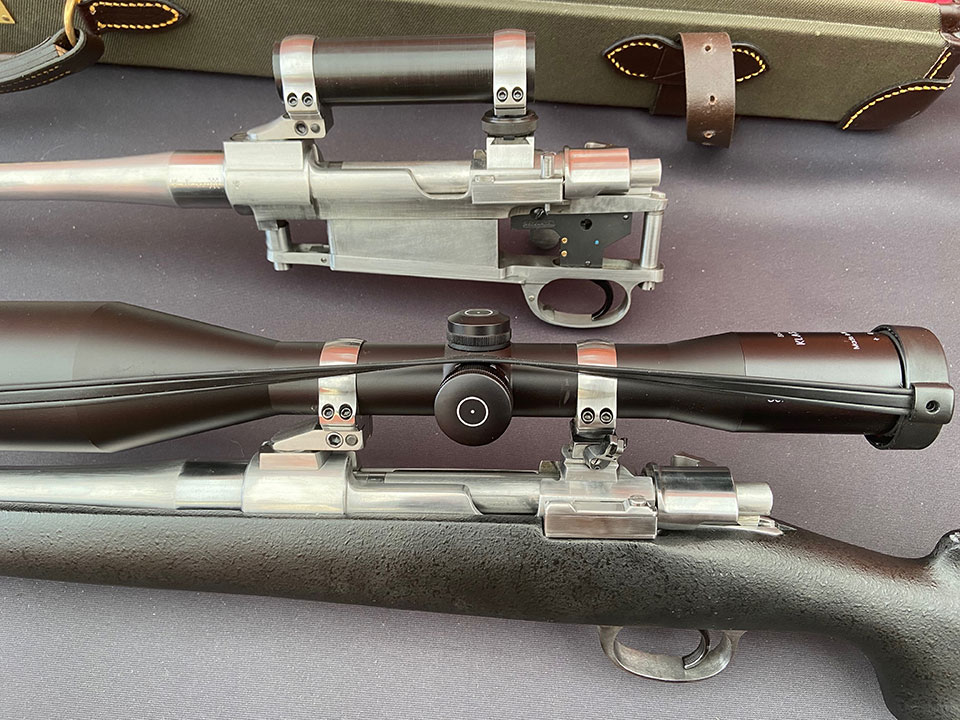 The last of the three new models is a weather-proof rifle aimed at the professional stalker. The Cairngorm is described as a 'utility grade rifle with some unique Fraser styling'. Like the Velox M98 it is built on a Mauser action with static 'scope mounts, barrel threaded for moderator and a synthetic stock. It shares the Fraser style bolt hande (and the DF&Co. engraved logo) with its more traditional sister model. Available in .270, .308 and 6.5mm options, the price starts at £4,500 plus VAT.
Enquiries for these Scottish-built rifles should be made to John Dickson & Co, who are taking orders now.
Published by Vintage Guns Ltd on (modified )