After admiring the craftmanship and lines of a beautiful British vintage gun, rifle or pistol I often then want to discover more details about its date, design features and the maker, if it is a name I don't know well. The good news is that there's never been a better time to find out what your gun's story is.
Although most of the gunsmiths, stockers, barrel makers, actioners, engravers and finishers will remain anonymous for ever, there are some examples where their names are preserved in full in surviving ledgers, or if they set up their own businesses and advertised, or were granted patents. Once you have a name, or part of one, a rough date and a location you can begin. Although assembling a full range of research tools requires considerable investment there are also free or cheap ways to make quite substantial discoveries.
Unless you already have the standard (and now increasing expensive) gunmaking reference books, or access to good libraries, unsurprisingly the first step is the internet. Using "speech" marks around a name or adding the word 'gun' or 'gunmaker' sometimes helps to reduce the irrelevant results. For example a search for 'William Greener gunmaker' produces results from Wikipedia, Graces Guide, and other online encyclopaedias and dictionaries as well as Greener guns sold via auctions and trading sites, which often give short biographies in their descriptions.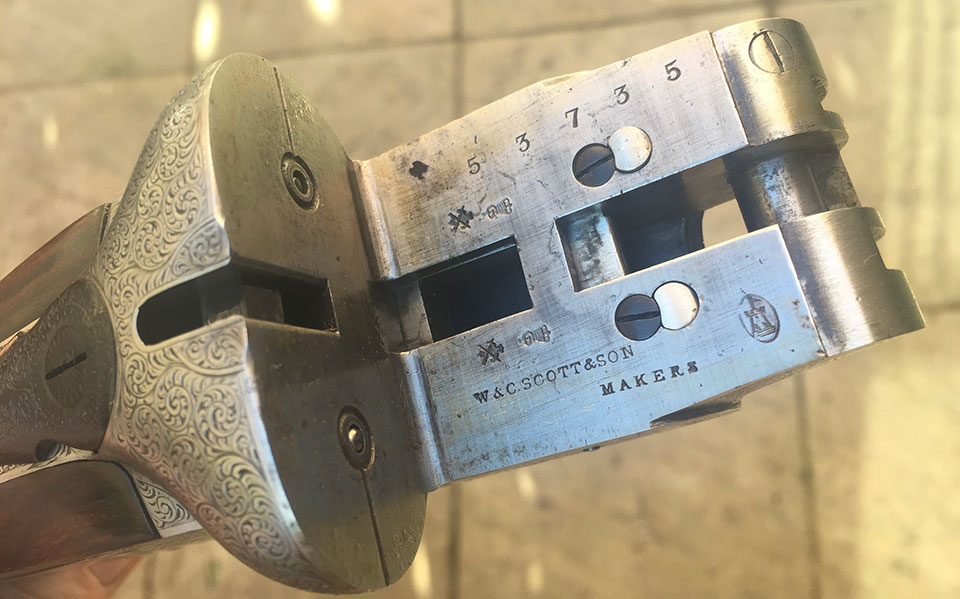 You may then find references to museum collections, and snippets of information from journals and books. In the offline world, the gun company in question might still exist (nominally at least) with the name still being used on new guns. Many of these companies have no connection with the original one and hold no archives however if the company enjoyed some continuity of ownership sometimes the original customer information, albeit brief, is available (for a fee).
Any information you find in books or inline should be checked as far as possible with contemporary sources. Mistakes multiply like weeds. It only takes one big name author to make a mistake or a typo and scores of later writers will repeat it. If you make your research public and something is unproven, say so! 'Probably', 'possibly' and 'maybe' will get turned into hard 'facts' after being repeated enough times. Flagging up grey areas in your text invites others to take a look and possibly solve the question.
The best free sources for historic information, are Google Books, Hathitrust.org, and the Internet Archive. They have scanned thousands of out-of-copyright books and journals from the 18th, 19th and 20th centuries, including patent lists and sometimes specification drawings. In our example, William Greener and his son W.W. Greener were prolific authors and despite their biases about their own guns, did write a lot of useful information, although some of it is annoyingly vague and unhelpful.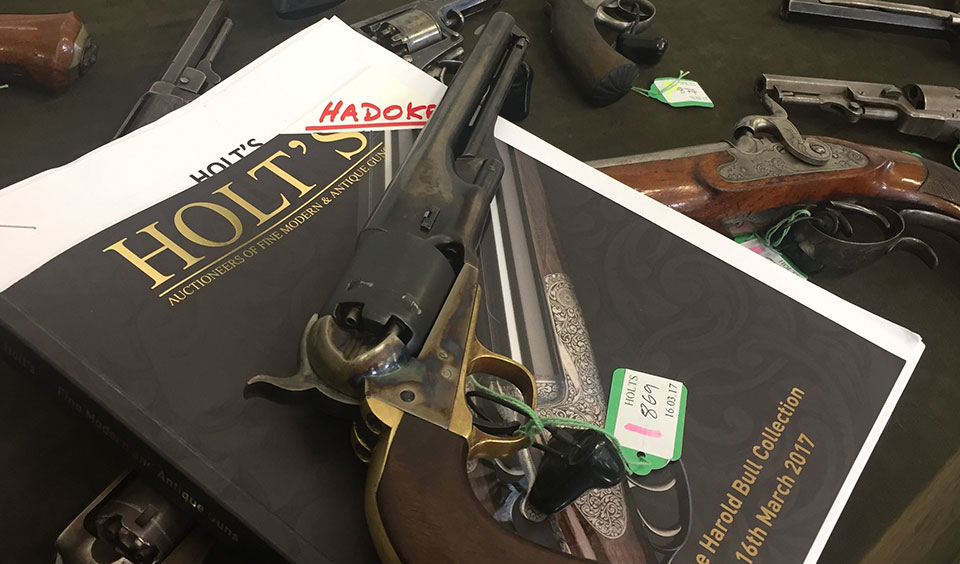 Some books go through several editions, so you should always compare key passages in all the editions you can find. Later corrections and early information can be dropped so don't just rely on the last edition. Sometimes you can download part or whole books, including illustrations, which can then be sent to your Kindle. It is normally legal to copy out-of-copyright or 'public domain' text and illustrations onto your computer for reuse. However you should always credit your sources in your text. Make it your mission to rename any downloads with meaningful filenames and arrange everything in folders as you go. Always bookmark your frequently used websites too. Life's too short to search the internet again hoping to find the same item. Do this religiously - you will thank me later!
Social media, particularly Facebook Groups, Instagram, and even Youtube, are an increasingly useful way to get information. A detailed post about the gun, with a good set of pictures could reach experts who are happy to share their knowledge freely. Social media is also increasingly how auction houses advertise and show the pick of the items on offer. There are hundreds of Facebook gun groups for vintage guns, either in general or by type or by specific makers. The latter is the most useful if you are researching and trying to identify your own particular gun. And don't forget traditional online bulletin boards and forums like doublegunshop.com, and shotgunworld.com. There are also a few excellent digital journals like this one, and 'shootingsportsman.com', and the websites of surviving gun manufacturers, gun clubs, and enthusiasts like pinfire specialist Aaron Newcomer, and one-make websites like the 'Perrin's Gunmakers of Worcestershire' and my own 'Hodges Gunmakers'.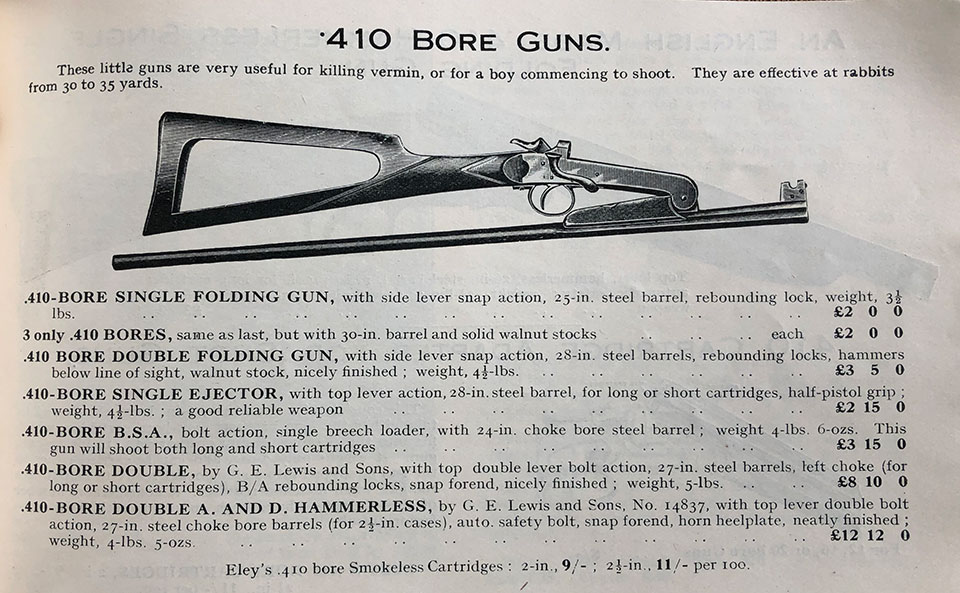 I always recommend trying to discover genealogical information to get a sense of the maker's life, movements and relationships. This is particularly important when a first-born son was named after the father and continued the business. This common 19th century practice can cause massive confusion but can often be resolved by viewing censuses, and documents like parish, civil registration birth, marriage and death and probate records.
You should always establish birth and death years for your gunmaker as a minimum. Start with the free-to-use (but sadly very flawed) genealogy database Familysearch.com, and the UK sites FreeBMD, The UK's National Archive and General Registry Office (free indexes only). The Old Bailey Online, and the massive forum Rootschat.com. Also don't forget 'The Gazette', the official public record for Britain since 1665. Within its incredible database I have found insolvency notices, company registrations, patents, and family notices. Wales, Scotland and Northern Ireland and the Republic of Ireland have many specialised genealogy sites. Large public and university libraries give access to the standard reference books as you would expect, but often even local libraries offer access to paid-for genealogical websites and newspapers.
If you are keen to go even further you will need to invest in some subscriptions for paid-for sites. My favourite is The British Newspaper Archive. It is owned by The British Library, the repository for every item published in the UK. For example they hold images of The Field between 1853 and 1911 and thousands of newspapers of all ages up to 2009. For a modest subscription the forum and archives of the Internet Gun Club has a vast number of gunmaker biographies gleaned from the best reference works, plus trade labels. On ebay there are sellers of cds packed with dozens of downloaded old gun books. Yes they are selling you something you can do for yourself but it saves a lot of time.
To build a gunmaker family tree a subscription to a genealogy website and database like Ancestry.co.uk or .com, or 'Find My Past', and 'ScotlandsPeople' can massively speed up your research. It is possible to create a small tree either directly on site or upload a separate gedcom file which you created using genealogy software. The sites will then give hints to build your tree by offering records related to the people you have named. For instance you could be offered parish or probate records, a marriage or a baptism entry which could help you find exact dates of birth, location, parents' names and even their estate value at the time of death.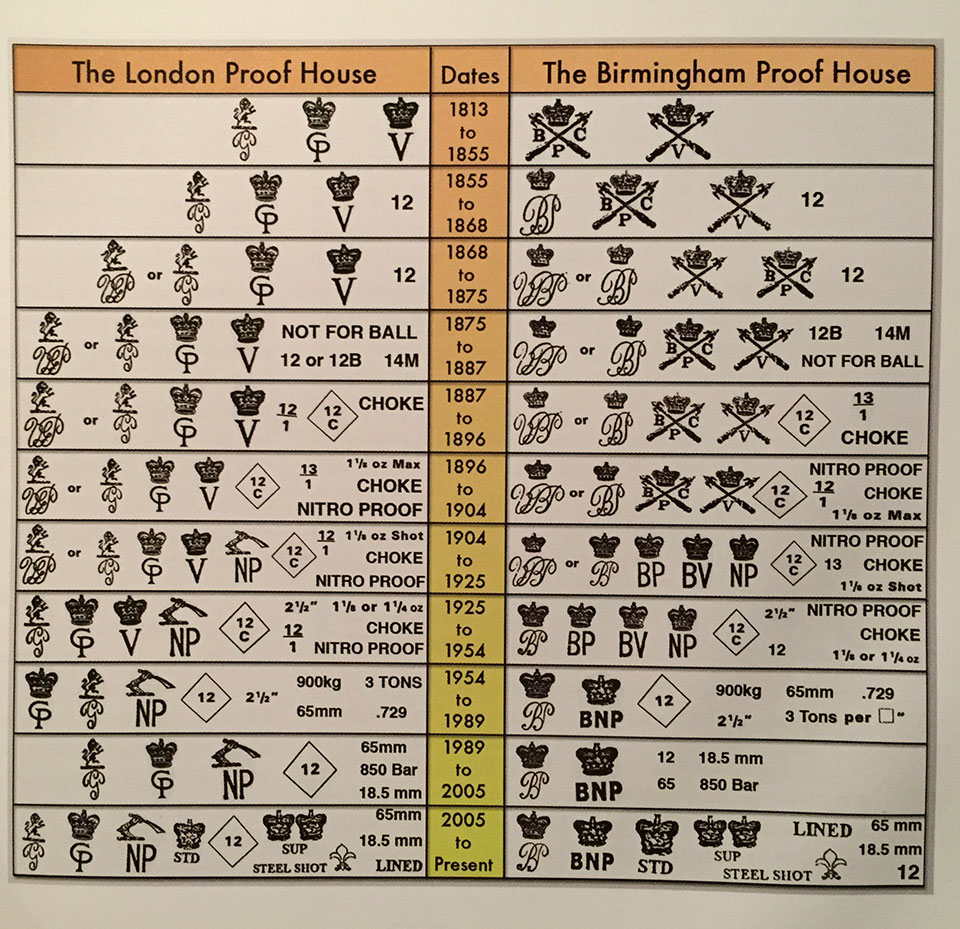 You can often find that other researchers (sometimes family members) with an interest in the gunmaker have posted up a family tree. They have usually spent many years researching and sometimes have family bibles or other material not in the public domain or archives. In the ongoing research for my upcoming book 'Joseph Lang and His Sons', my greatest breakthrough was discovering the tree of a woman who had married into the Lang family, and by contacting the tree's creator I was put in touch with living descendants of Joseph Lang, every one of them residing in a different country.
The most senior family member held an archive of family papers which gave dates and descriptions for the business and sporting achievements of the Lang family from Joseph down through his son James, right up to the present day! I even found the exact birth date of James, which isn't recorded in any public records as he was born before birth certificates were used.
The satisfaction of accessing new information that adds to or corrects current information is immense and I recommend you try your hand at gun research and see how you get on - it's addictive! Good luck.
Robert Hodges
Published by Vintage Guns Ltd on