This label is of a style I have only seen used once. It was pasted to in the case lids of two single gun cases made to take a pair of 16-bore hammer guns, made for the Prince of Wales in 1870. The guns were gifts from his mother, Queen Victoria. 'Bertie' got one for his birthday and the second for Christmas the same year. He was twenty-nine years old.
The label is leather, with gold lettering and border decoration. It bears the 67A St James's Street address, where Stephen Grant set-up in business after leaving his partnership at Boss.
It is clearly a special order, intended to add some extra decoration to the royal gun case. The standard label Grant used at the time was a paper one. In 1870, Grant had only been established as a business for three years, so the order from the palace was a high honour indeed.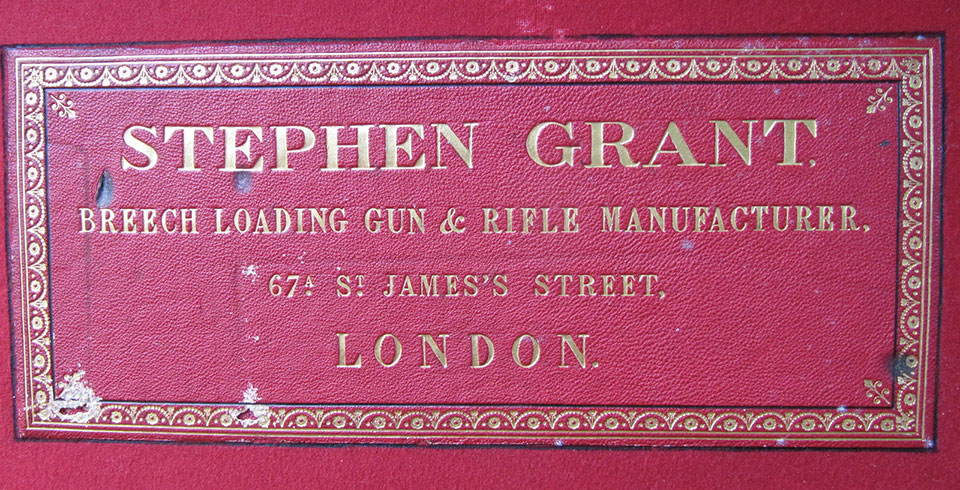 Published by Vintage Guns Ltd on (modified )