When the Anson & Deeley patent boxlock was released onto the market by Westley Richards in the mid 1870s, it was novel.
Most sportsmen were used to hammer guns, the hammer of which had to be cocked by hand (thumb actually). So, in order to help owners understand and successfully operate the new gun, Westley Richards put helpful instructions in the case lid.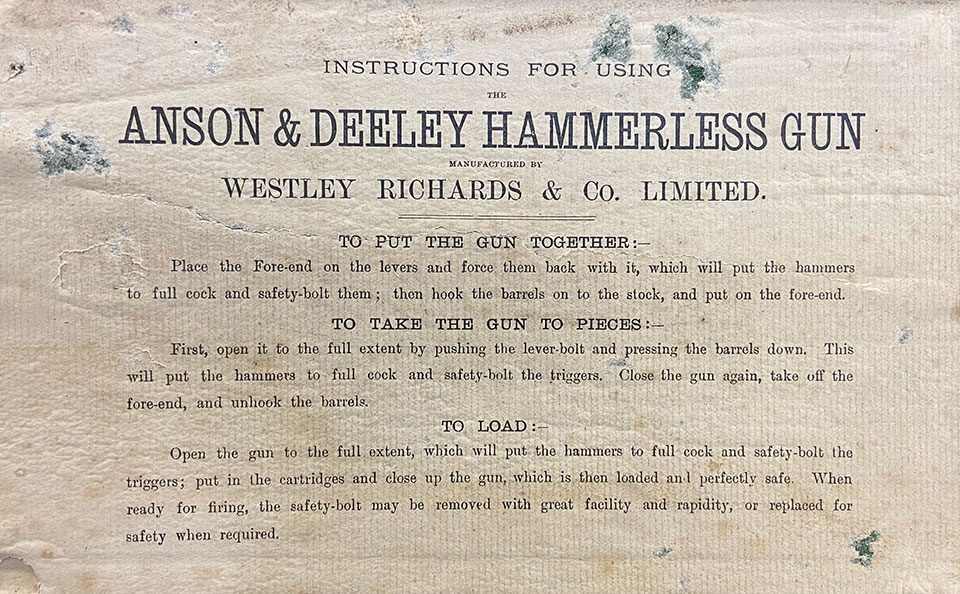 The label above explains dismantling, assembly and loading. It explains the safety catch function (hammer guns did not have safety catches) and how the gun cocks automatically by the fall of the barrels. Note the instruction about using the forend as a lever to cock the locks, when the gun has been fired-off while dismantled, to releive the mainsprings.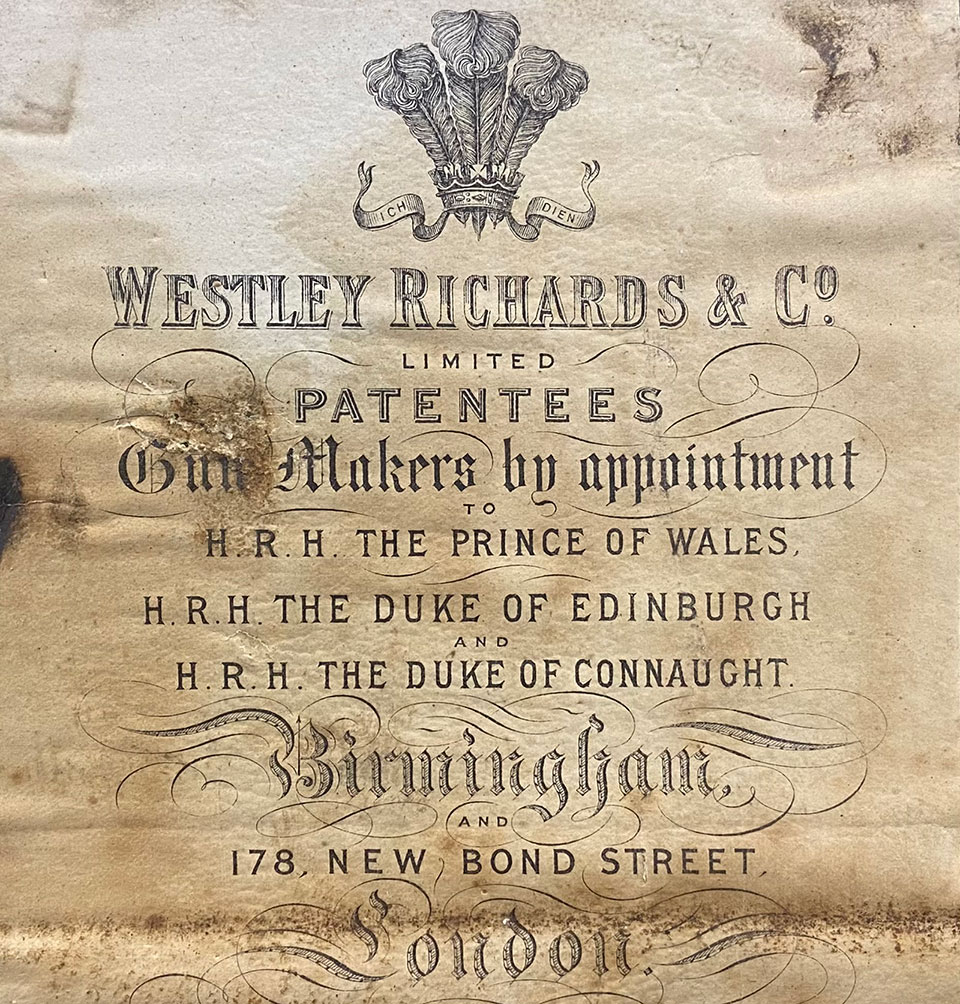 Sandwiched between the instruction labels is the trade label for Westley Richards, boasting of Royal warrants, asserting the company as 'patentees', which they were, holding the patents to numerous industry-standard designs then widely in use, and listing the London address in Bond Street, where a lot of the business was carried out.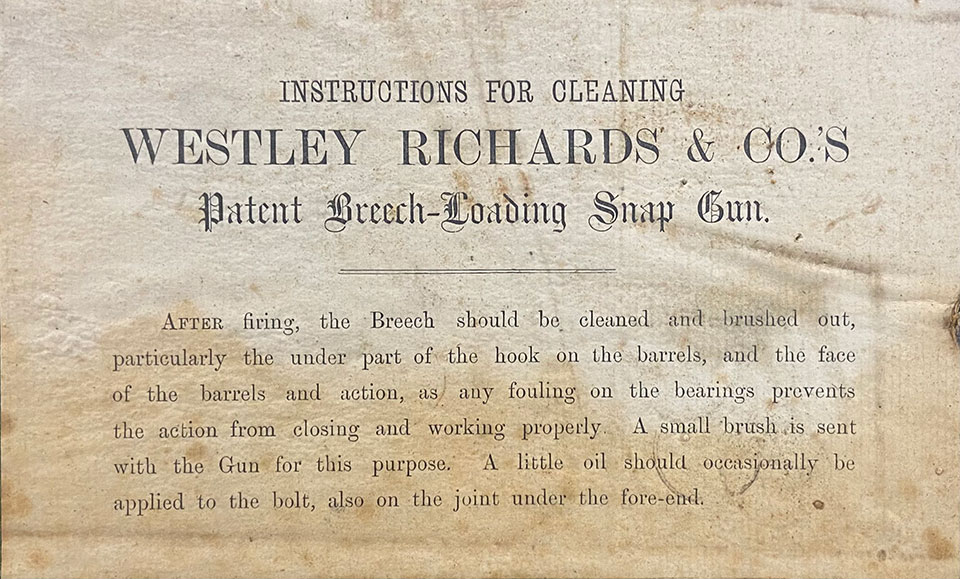 The last of our three labels explains how to clean breech-loading guns. We should remember that in 1875, when the Anson & Deeley was patented, many sportsmen had only been using breech-loaders for a fairly short time and 'snap action' guns for even less.
These labels are fascinating pieces of documentary history, reminding us of what gunmakers were trying to communicate to the the public at a time of change.
Published by Vintage Guns Ltd on (modified )