Before the Beeching cuts, after World War 2, the UK had a far more extensive railway network, which had been expanding since the 1870s. With horse and carriage teh local means of transoprt, small rural railway stations linked teh entire country and enables goods to be moved around with ease. This, of course, helped make travelling the length and breadth of teh country for shooting parties much easier than it had been.
Gunmakers at thei time still loaded alot of their own ammunition and sold their customers the type of cartridges for which their guns had been regulated whan built. Orders for cartridges could be sent by post and the order filled and sent by rail to teh nearest station of teh customer, who would arrange for a servant or a local tradesman to collect it and deliver it to his house.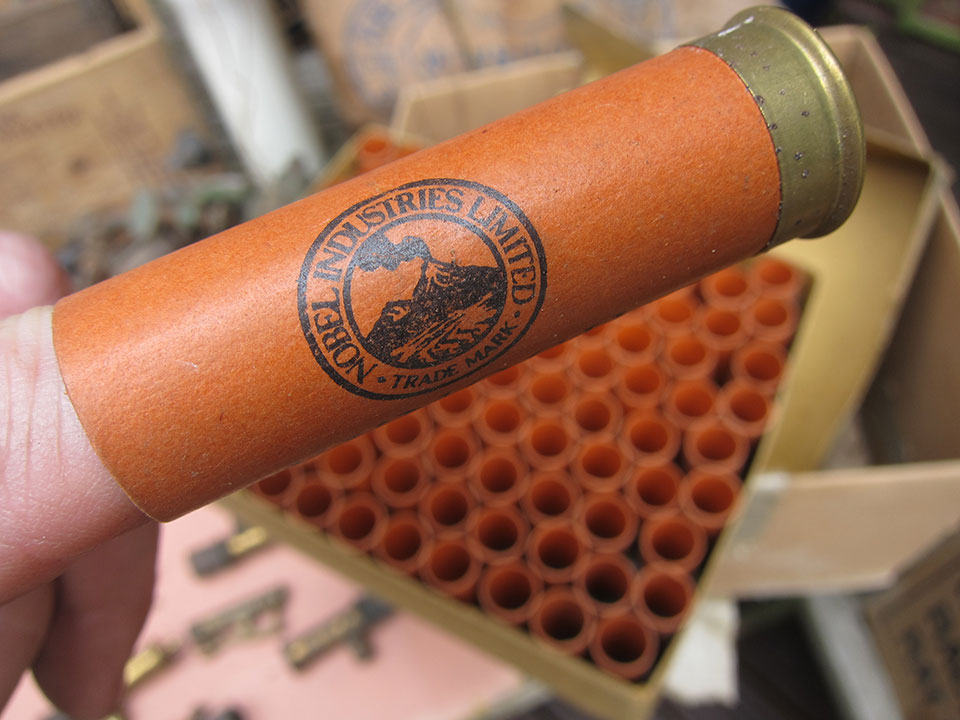 The oder form we have here is from Charles Lancaster of 11 Panton Street, London and it dates from 1905. This was the heyday of driven shooting, when the Prince of Wales, later Edward VII was still leading the social shooting set. Land ownership was in the private hands of the aristocracy and we had yet to see the social order transformed by the huge losses on the Western Front.
Charles Lancaster here offers a wde range of cartridges, from £3.15s per 1,000 to £6 5s per 1,000 fro 12-bore. Smaller bore cartridges are a little cheaper, at 6d and 1s less respectiely, per 100 but only in the higher price rance. The budget cartridges were the same price regardless of bore.
The inflation-adjusted value of £5 in 1905, which was the cost of 1,000 mid-rainge cartridges, is £602 in 2019. Consider the cost to work ratio and you will see that if you are a skilled tradesman, you ould need to spent fifteen days' wages to buy 1,000 cartridges. They were, therefore, a lot more expensive in real terms than they are today.
If you consider that the big shooting parties were regulary shooting upwards of two thousand pheasants or partridges a day, four days a week for most of the season, calculating their cartridge expenditure reveals just how expensive the sport was. If a team of eight Guns shoots 2,000 head of game with an average shot to-kill ration of four to one, then they are firing 1,000 cartridges each per day, or 4,000 per week. If they shoot every other week of the season, that amounts to 40,000 cartridges at 5 per thousand, which is £200 per season.Today that would represent £24,000!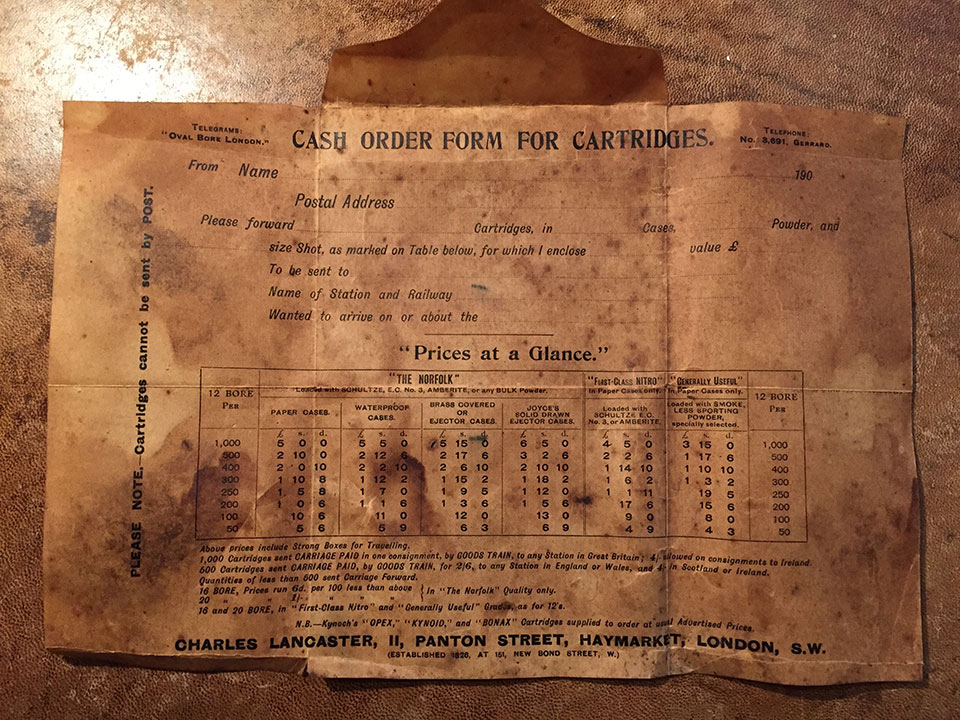 Published by Vintage Guns Ltd on