Regular readers may recall the story of a Purdey side-lock ejector made in 1921 for Col. George Philippi; a daring First World War aviator and long-time friend of Tom Purdey.
Made as the fourth gun to match a trio he already owned, this Purdey was rather unusual in that it not only had a nice, long, stock with fabulous figure, it was also of rounded-bar style and built as a racy mid-weight game gun of 6lbs 8oz, with 29" barrels and 15" stock.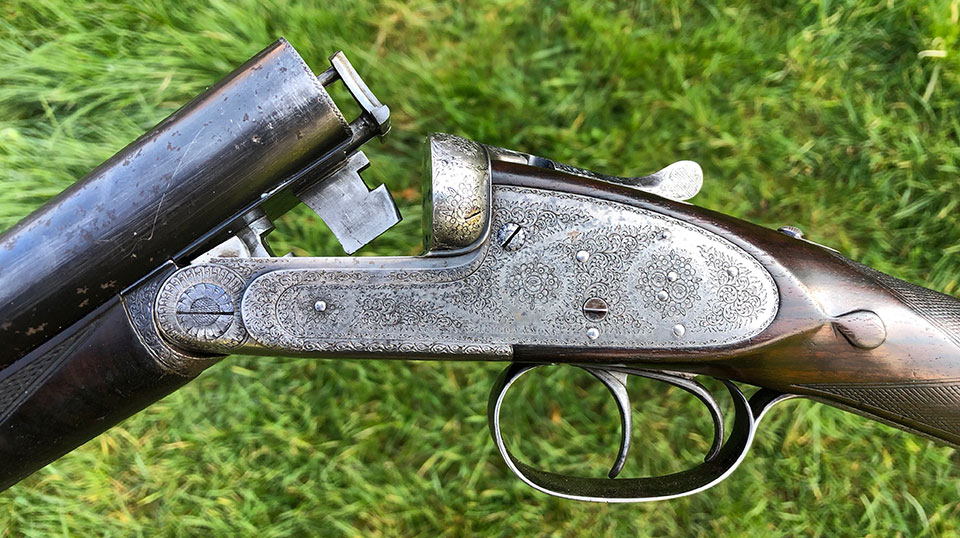 A fabulous gun in its day, it had been sadly neglected, notably by being put away wet and left in a slip for fifteen years! My job was to rescue the old girl and that is exactly what I set about doing.
The barrels had been re-proofed at .740" and still measured that, so it was well in proof, however, the tubes were pitted externally and had to be struck up and even welded in a couple of places to get them looking right. The rib was filed back to its proper shape and dents and rivels removed. The lettering on the rib was worn, so had to be refreshed and finally, the barrels were blacked.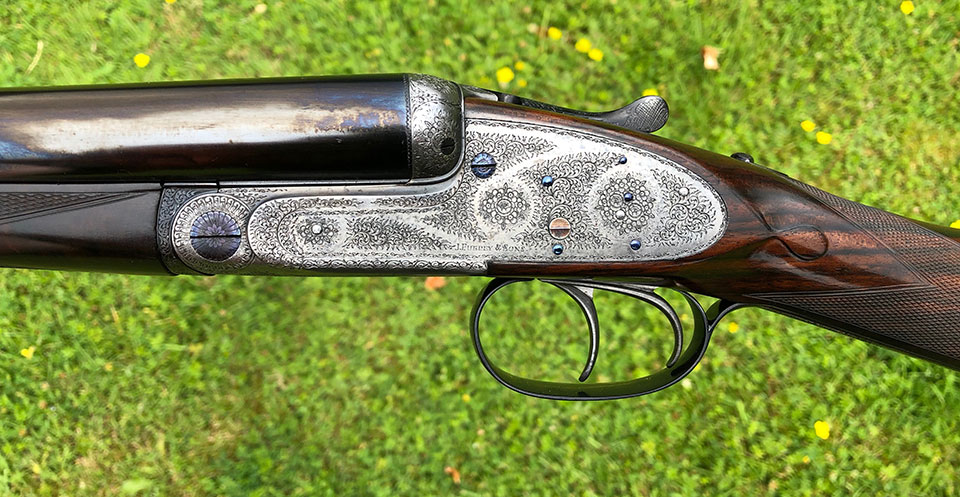 The gun was loose on the action (old Purdeys often are but you can't tell until you take the locks out, as the spring tension holds it together, making it feel tight even when it isn't). So, re-jointing was done and the entire gun stripped, cleaned, polished, properly set-up and re-assembled. Though a bit stiffer to close than a normal side-lock, a Purdey should be smooth to close if everything is correctly in-synch.
The wood was dirty and needed papering up, a few scratches had to be removed and the drop points cleaned up and chequer refreshed. With a good application of red oil and a proper oil finish, the true beauty of the wood again shone through.
...he then informed me he didn't have the money to buy the gun!
Then came the COVID-19 sting in the tail. I had agreed a sale with a Swiss customer, who asked me to re-set the stock to fit his son. That involved reducing the cast-off from 1/2" to 1/8" and reducing the stock to 14 5/8". With the stock work done, and a deposit requested, he then informed me he didn't have the money to buy the gun! At least I had not yet fitted the gold oval with his son's initials on it that he had requested.

I had no choice but to pay for the work and complete the restoration. In doing so, I had a horn butt-plate fitted to return the length to 15 1/4" to centre. I hd a good London-type leather gun case from TEG in the stock room with a Purdey label of the 1920s era inside. So, I aded a Purdey oil bottle and snap caps, a pair of cleaning rods and, with a small adjustment to the case, fitted the gun in nicely.
Fortunately, the gun looked superb after the restoration work was completed and within a couple of days, I had a buyer from the USA, who wanted to give it to his son as a graduation present. Despite the inconveniences that the current crisis is causing with regard to import and export, Harry Gordon at HGSS and Glenn Baker in the States teamed up to get the paperwork done in a few days and soon the Purdey was boxed and shipped. I hope young Jack appreciates his graduation present.
Restoration Checklist: Purdey 22144
Weld external pits.
Strike-off rib.
Strike-up barrels, remove dents, polish.
Refresh lettering on top rib.
Re-joint barrels to action.
Clean rust out of engraving.
Strip, clean, polish all internal parts.
Regulate cocking, firing, ejection systems.
Strip-off old finish. Re-set cast from 1/2" to 1/8" cast off.
Paper-up woodwork.
Apply red oil.
Apply oil finish.
Refresh chequer.
Make and fit horn but-plate, chequer.
Blue pins
Black furniture.
Fit to case.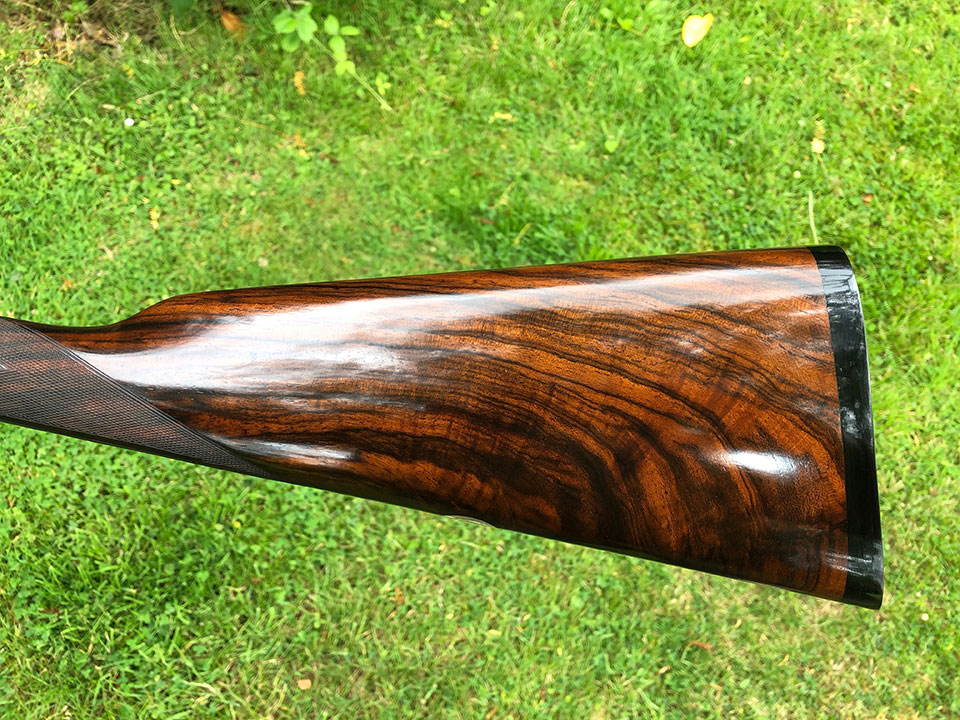 Published by Vintage Guns Ltd on