A gun proof tested between 1896 and 1904 is examined here to illustrate the marks then used. It is a William Evans 28-bore with steel barrels.
This 28-bore is proofed under the Rules of Proof in force at the London Proof House from 1896 to 1904.
'Smokeless' powders were now widely used to the Britain. So, guns marked with these stamps show 'NITRO PROOF' unless they have been proof tested for black powder only.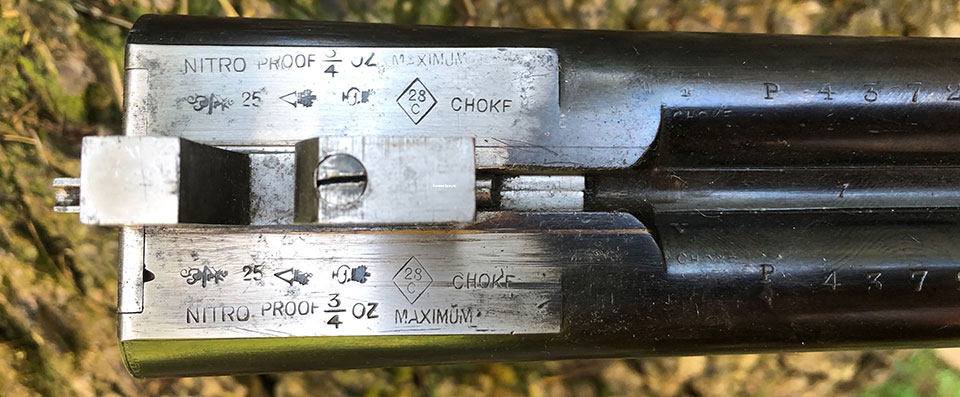 The stamps show:
'V' with crown over, which is the 'View' mark.
'GP' with crown over, which is the 'Definitive Proof' Mark
'G' in script with lion rampant over, which is the 'Provisional Proof' Mark
'28' in a diamond indicates the chamber is 28-bore.
'CHOKE' indicates the muzzles of both barrels are choke bored.
'3/4 oz MAXIMUM' indicates the shot load.
'25' indicates the actual bore size at nine inches from the breech.
Published by Vintage Guns Ltd on