A gun proof tested between 1887 and 1896 is examined here to illustrate the marks then used. It is a Charles Boswell with Damascus barrels.
This 12-bore is proofed under the Rules of Proof in force at the London Proof House from 1887 until 1896.
'Smokeless' powders were yet to be introduced to the British market when these stamps were in use. So, guns marked with these stamps have been proof tested for black powder only. If proof tested wih one of the new nitro powders, teh flats were stamped with the name of the powder 'E.C' or 'Schulze' etc, alogside the service load.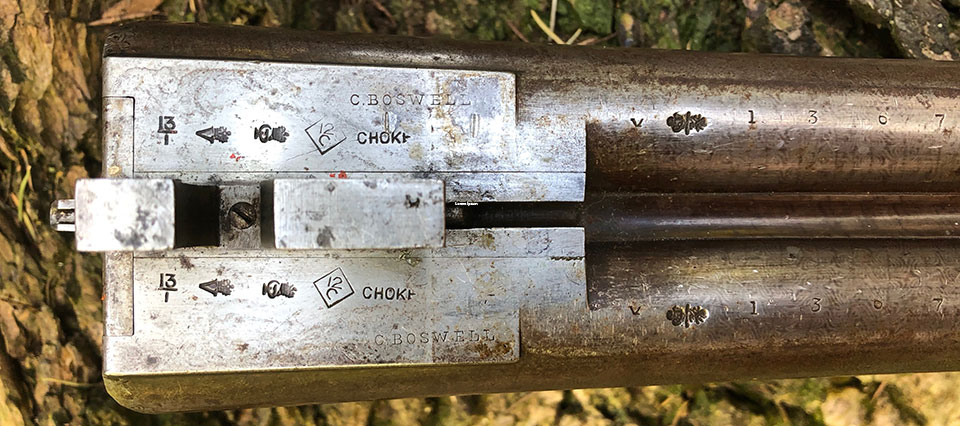 The stamps show:
'V' with crown over, which is the 'View' mark.
'GP' with crown over, which is the 'Definitive Proof' Mark
'G' in script with lion rampant over, which is the 'Provisional Proof' Mark
13/1 indicates the bore is .719" (This is the first time fractions were used)
'12' in a diamond indicates the chamber is 12-bore. The 'C' in the same diamond indicates a normel chamber length. 'LC' would indicate 3" chambers.
'CHOKE' indicates the muzzles of both barrels are choke bored.
Published by Vintage Guns Ltd on