Many older guns have been re-proofed one or more times. There are several reasons this might be necessary.
If chambers are lengthened, re-proof is required. Also, if the bores become pitted and require lapping to remove the rust. When this happens, the bore is widened. Once it gets ten thousandths of an inch larger than the last proof size, it must be re-proofed or it is illegal to offer for sale.
The gun illustrated here is a W.J. Jeffery 12-bore that has been re-proofed.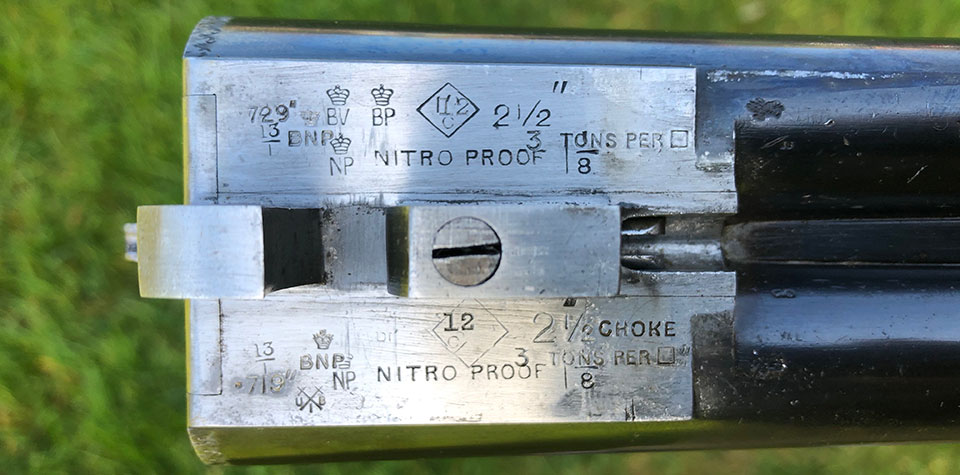 The stamps show:
13/1, the actual bore, size, in fractions, which was introduced in 1887.
12C in a triangle, the chamber size also introduced in 1887.
BV with crown over - the Birmingham View mark, introduced in 1904.
BP with crown over - the Birmingham Definitive proof mark introduced in 1904.
12 indicating actual bore size - which was discontinued in 1954.
2 1/2" indicating chamber size - introduced in 1925.
NITRO PROOF - the mark was introduced in 1896 and discontinued in 1954
NP with crown over- the Birmingham Nitro Proof mark, introduced in 1896.
CHOKE - introduced in 1887 and discontinued in 1954
1 1/8 - the shot load, introduced in 1896.
.729" and .719" - showing the bores to be that size at nine inches from the breech - introduced in 1954.
BNP - Birmingham Nitro Proof introduced in 1954.
UB1 in crossed swards - the Birmingham date stamp for 1969
3 Tons per square " - the service pressure introduced in 1954.
So, we can deduce from these marks that the gun was first proof tested in Birmingham between 1904 and 1925 and it was re-proofed in Birmingham again in 1969.
You can date guns quite effectively by using this chart I complied showing first and last use of proof marks by both Proof Houses.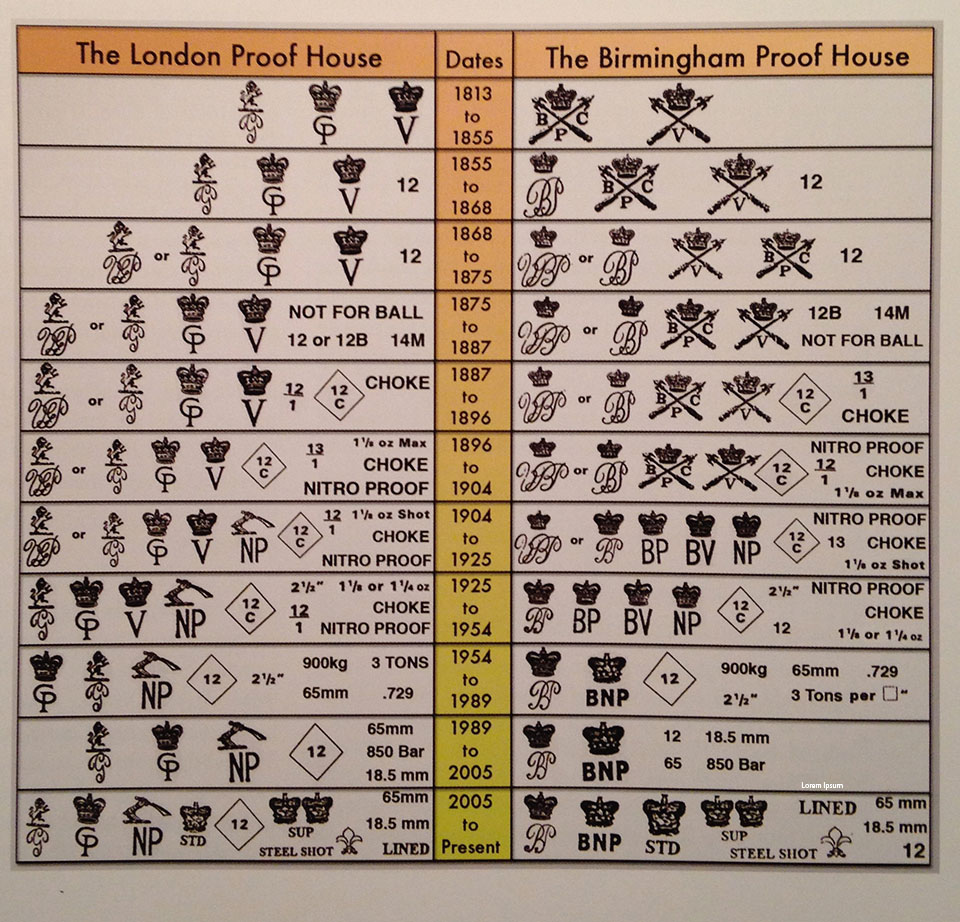 Published by Vintage Guns Ltd on