The 2023 Caynham Court Shoot Party will run from November 5th 2023 until November 13th 2023.
Nine Guns will shoot four local estates, all well-known for their traditional driven shoot management and for showing sporting birds. Quarry will be pheasant and partridge.
Guns wishing to bring their own shotguns are welcome to do so and we will apply on their behalf for Visitor Shotgun Permits. Those wishing to borrow guns from us may do so at no extra cost.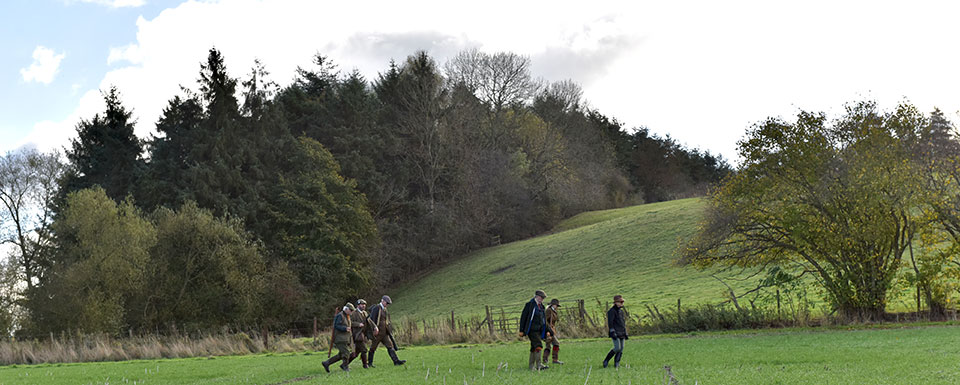 The week begins with shooting lessons focussed on hitting high pheasants, at the famous West London Shooting School, under the direction of head instructor, Mark Heath. We will have lunch in the Rigby Room.
Catering will be handled by our in-house chef and waiting staff. Additional meals will include dinner at Old Downton Lodge, a local favourite on an ancient estate and The Cross in Kenilworth, a great pub with a Michelin Star.
Loaders are available for those who would like one. They will carry your gun and cartridges, assist you on the peg and advise, if you wish them to do so.
The cost of everything has risen and we do, unfortunately, have to increase prices this year by 20%, having held them since 2017.
It is possible that lead shot will not be permitted for the 2023 season. If that is the case, we will provide 'BioAmmo Blue', which is a lead substitute requiring no alteration to the guns.
The event is primarily a shooting party, with the focus very much on guns and shooting. Guns may bring wives if they wish and they are welcome to attend shoot days or relax at the house.
There will, as always be 'guest appearances' by well-known gunmakers, who will join us for some days and dinners and present some interesting things for us to see, learn about and discuss. Our mid-week factory tour of Westley Richards is also very educational and interesting.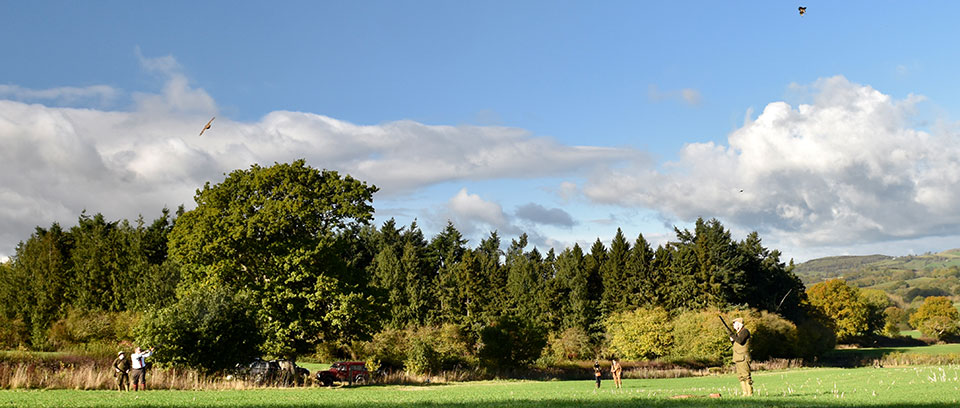 2023 Shooting Party
Cost:
Per Gun: £12,000.
Terms:
Deposit March 1st 2023 - £6,000
Balance October 1st 2023 - £6,000
Included:
All transport from pick-up in London (5th) to drop off in London (12th).
Shoot transport
Cartridges
Visitor Shotgun Permits
Gun storage and cleaning
Shooting lessons at WLSS
Meals at pubs and restaurants
In-house dining and drink
Not Included
Flights to/from London
London Hotels
Expenses and meals before pick-up and after drop-off
Tips*
Tips will be expected for:
Your loader (if you have one): £100 per day (4 days total)
The game keeper on each shoot day: £80 per day (4 days total)
We recommend you bring £1,000 cash in pounds sterling for tips and sundries while in England.
Modest, discretionary tips may be appropriate for:
Chef
Waitresses
Cleaner
Driver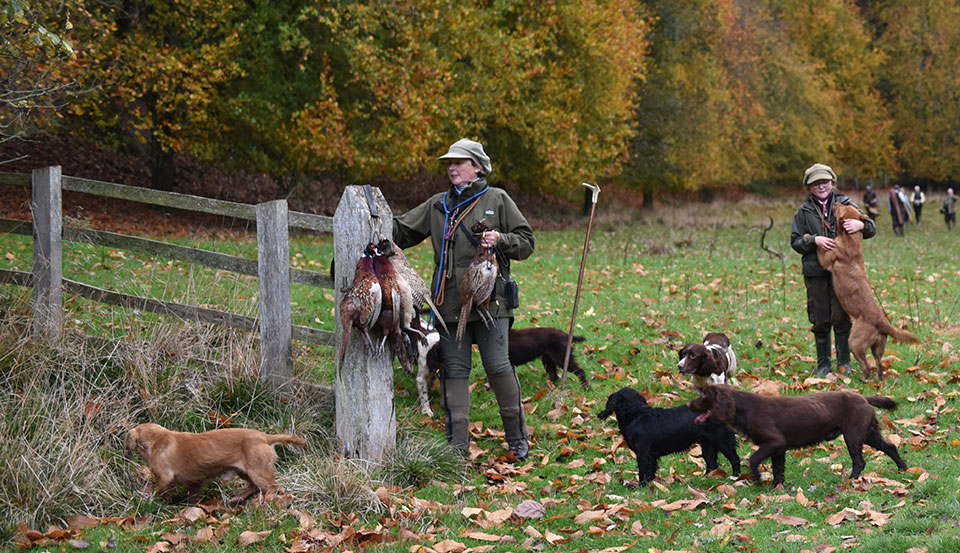 We have been running this shooting party for a few years now and it is always great fun. Please contact Dig if you have any interest in attending the 2023 event. dig@vintageguns.co.uk
Published by Vintage Guns Ltd on