An key American invention, which propmted an entire deviation in gun design, patented in 1882, was the Spencer-Roper pump-action.
Having witnessed Annie Oakley shooting one in her show, Charles Lancaster imported seventy of these to England, which he fitted with Damascus barrels and straight-hand stocks. They attracted some positive press at the time but never gained popular acceptance for driven shooting in Britain.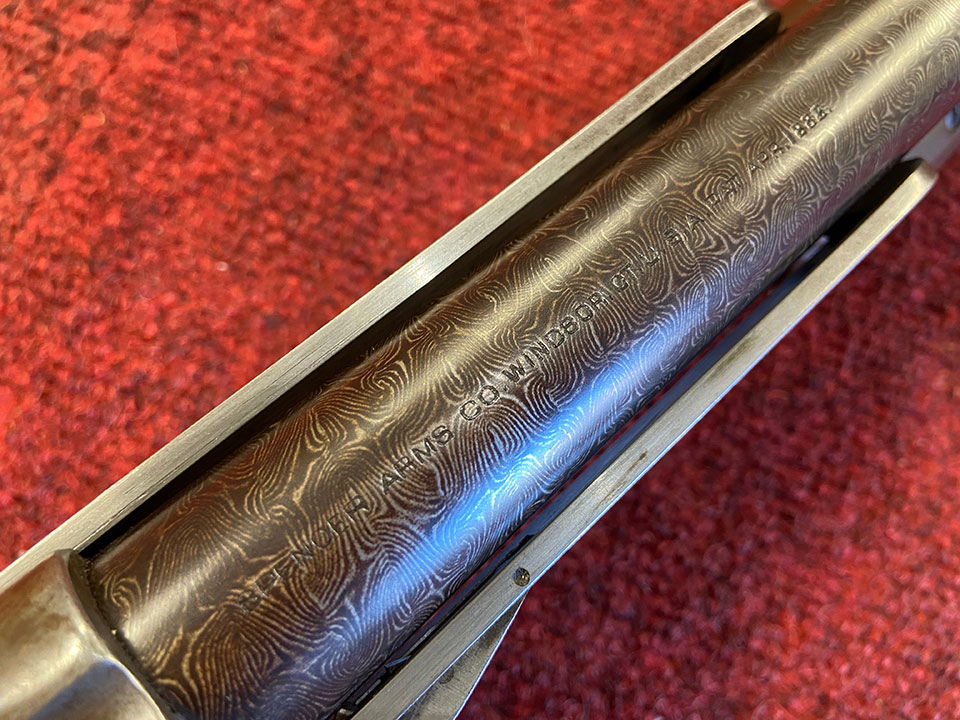 This example is not a Lancaster model but is stamped with the brand of the Spencer Arms Co. It does, as the photographs show, have a Damascus barrel.
The gutta-percha slide has survived well for over a century and is still smooth and easy to use. Any shooter familiar with a modern pump-gun would quickly acquaint himself with this and be shooting instinctively in short order.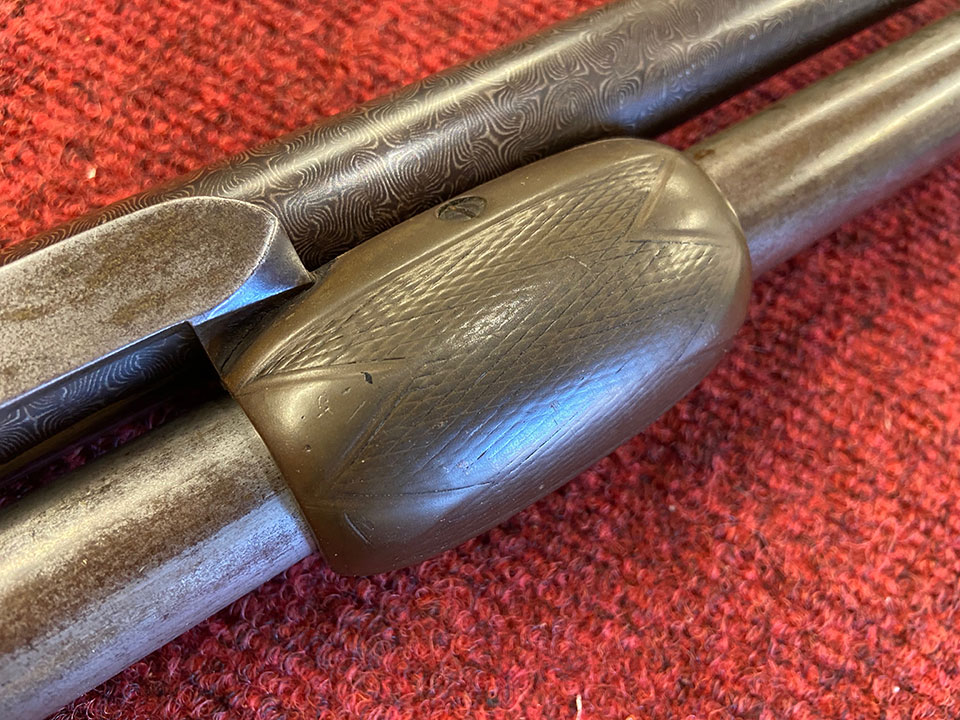 The mechanism, though industrial, is well engineered and functional. It must have been quite a surprise to anyone on a formal English pheasant shoot to meet a fellow Gun equipped with one or a pair of these.
They were used on such shoots, though not often. The experiment appears short lived and the British decded a pair of hammerless sidelocks delivered a more satisfactory aesthetic and a rate of fire that was hard to beat.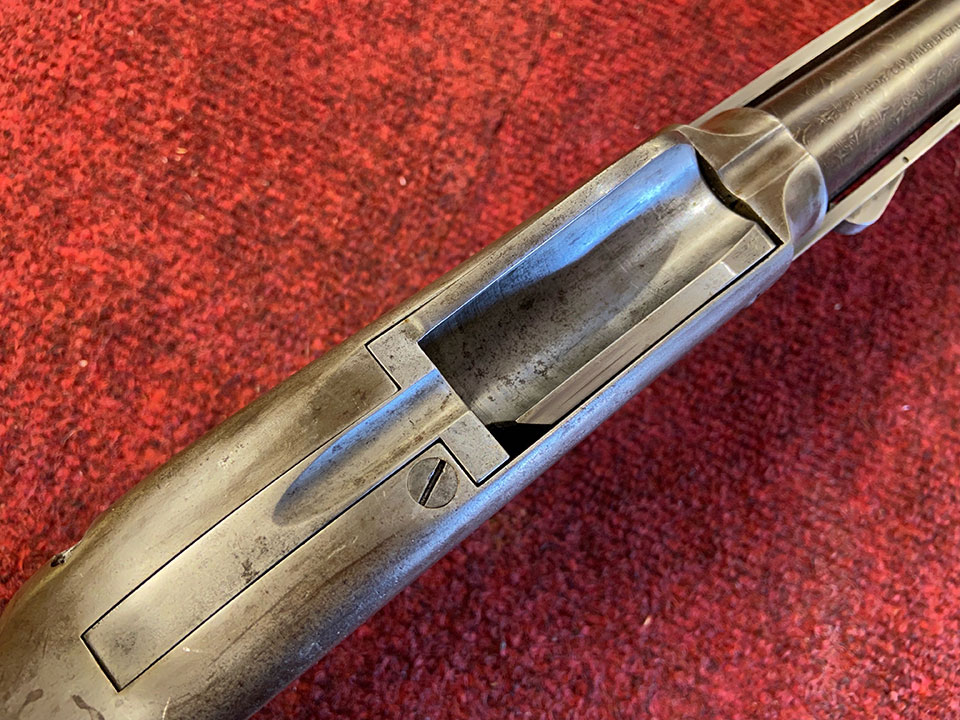 Rough shooters and market hunters( and the less wealthy in general) became the market for the pump-action, though it never became as popular in Britain as it did in the United States. The Spencer Roper reminds us what a fertile time the 1880s was for firearms development.
Not only were hammer guns still very much in mainstream production, hammerless ejectors were being made and pump-actions and other multi-shot repeaters were avenues being explored and turned into models available to purchase.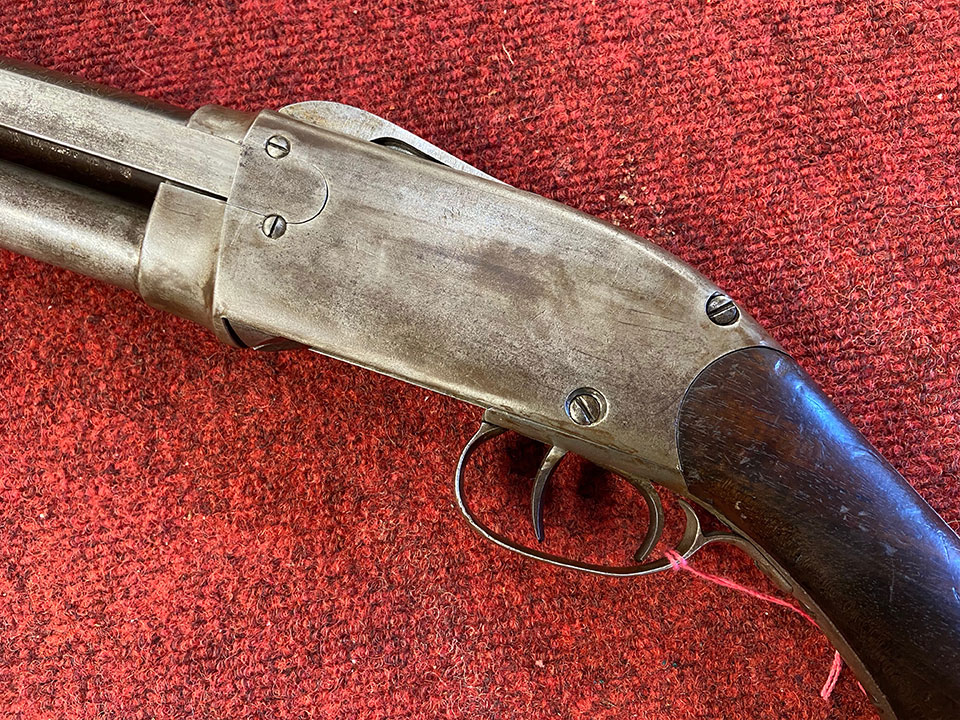 Published by Vintage Guns Ltd on