Shooting Times, the UK's longest running country sports weekly publication, was born in 1882; a time of some major step-changes in the shooting industry.
For one thing, there was no 'shooting industry' as we know it today. Buying a peg on a prestigious shooting estate was simply impossible. You either had the connections necessary to get invited on a driven shoot, you had the necessary land, house and staff to run your own shoot, or you didn't get to do it.
However, there was certainly a gun trade and in 1882 it was in rude health. This was mid-way through the heyday of innovation that characterised the British trade for sixty years and the avid sportsman was very keen to stay abreast of the latest improvements in firearms and ammunition.
The demise of the hammer gun.
In 1882 hammer guns were still mainstream. The first hammerless gun, Murcott's 1871 design, generally referred to as the 'Mousetrap' had appeared a decade earlier but it was not until 1875 that Anson & Deeley (both employees of Westley Richards) patented the first really effective hammerless gun, which we now know as a 'boxlock'. By the late 1870s, boxlocks were beginning to make waves.

However, most shooting men still used a hammer gun of a type that had been around for twenty years; a centre-fire breech-loader with rebounding locks. The convenient combination of the Purdey bolt and Scott spindle had just run out of patent protection so most British gunmakers started using this top-lever operated bolting system on their guns. They still do.
Guns from this period represent the pinnacle of the hammer gun as a best quality, perfect iteration of the concept. Purdey made 213 hammer guns and only 95 hammerless guns in 1882. It would be a few years before the balance tipped in favour of the hammerless gun.
The three-barrel version of the round action was not such a hit
At this stage, there was no Holland & Holland 'Royal' as that company did not even have a factory yet. The first 'Royal' appeared in 1883. However, there was a Purdey spring-cocking, side-lock, still in its early form, without an intercepting safety mechanism or an ejector system but it was a wonder of mechanical ingenuity, with its forceful self-opening feature. Its inventor, Frederick Beesley, had used the funds secured from Purdey, for the use of this design, to set up his own business on nearby Edgware Road.
If you lived in Scotland, you might be hearing from your favourite gunmaker, John Dickson, of his latest invention; a trigger plate gun he first sold in April 1880 and called the 'round action'. He would be trying to convince you it was just the thing for grouse shooting. He was right; it was and remains so to this day.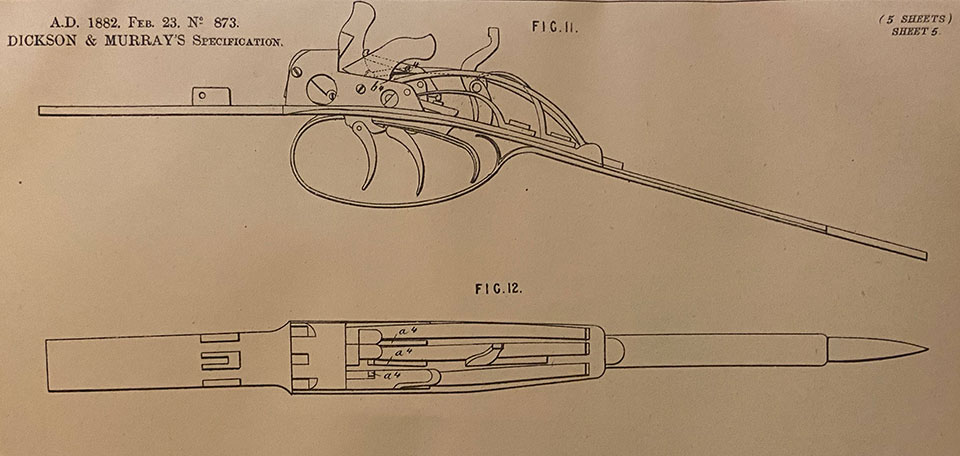 The three-barrel version of the round action was not such a hit but it was certainly eye-catching when launched in February 1882. I wonder what Shooting Times readers thought of it at the time.
While the London trade was dominated by side-locks, Birmingham was the city of the boxlock. W.W. Greener, observant of the qualities of the Anson & Deeley gun devised his own version of it in 1880, different enough to avoid patent infringement, and named it the 'Facile Princeps'.
With the patents already lodged for the Purdey, Greener and Westley Richards standard bearers, the 1882 sportsman had all the basic gun designs at his disposal that would dominate the British trade for the next century.
The Rise of Smokeless Powders.
Black powder was the propellant of choice for cartridge loading from the beginning of the breech-loader in the 1850s until the proof house recognised the step-change and introduced nitro proof tests and powder-specific proof marks, which they did in 1887.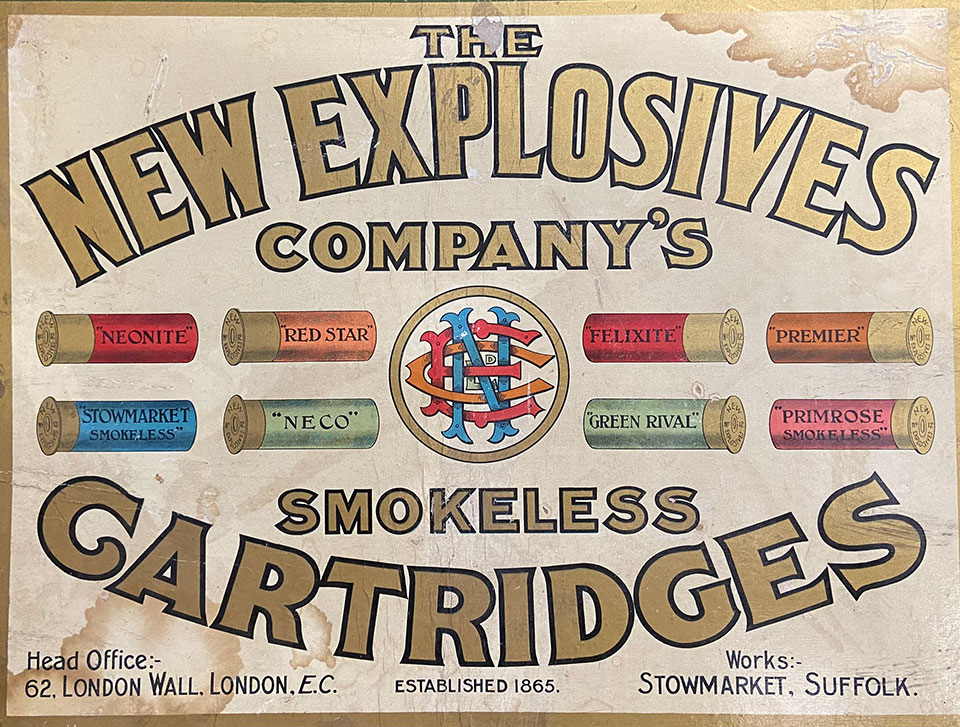 In 1882, black powder was still in widespread use but the sportsman could choose from a number of 'smokeless' alternatives, of which Schulze was the most popular, being loaded by both Eley and Kynoch in their shotgun cartridges. Nitrocellulose based powders had been developed in the 1860s but it was not until the late 1870s that they were well-enough refined to become the best-sellers they proved to be during the following decade.
New Barrel Technology.
Breech-loading shotguns had Damascus barrels. They had been this way for every sportsman's lifetime. However, by 1882 there was a transition taking place, with fluid compressed steel becoming increasingly viable and favoured by some leading gunmakers. Among the new steels, was 'Sir Joseph Whitworth's Fluid-Compressed Steel'. This inscription can be seen on the ribs of many a best London gun of the period.
Compressed steels were uniform in quality, free from imperfections and very expensive. Purdey was an early champion and as prices decreased, the wider gun trade followed suit. In 1905, the last British Damascus tube maker closed.
The Cost of Guns and Ammunition.
Top gunmakers loaded their own cartridges and sent them by rail to be collected by their customers wherever they may be shooting. A best gun would be made and regulated to shoot a particular load and that load is what the maker would supply.
An invoice from John Dickson dated 1881 shows, among other things; 300, 12-bore, 'loaded cartridges' for £1, 17s.6d. Adjusting for inflation, that represents about £250 today, making the cost of quality lead cartridges then closer to the cost of bismuth today than to equivalent lead loads.
Shooting was an elite sport and the guns of the elite were expensive in 1882; as they are today. An aristocrat at the time could expect to pay Boss & Co, Alfred Lancaster or Stephen Grant about £60 for a best hammer gun, while a Birmingham maker like Hollis might charge from £8.00 to £25.00 for the kind of gun a farmer or working man might buy.
If you were involved in making the guns, your wage made an interesting comparison. Mr Aston, who was Purdey's head barrel maker was on a wage of just over £5.00 per week, while the head engraver, James Lucas was on just over £7.00 per week. The average annual income for a working man at the time was around £46.00. Agricultural workers, however, earned just a shilling a day..
That makes best guns look a lot more accessible to the tradesman than they are today. The average worker would have to save a year and a half's wages to buy a best gun in 1882. Now, the annual average salary is £31,000, while a best side-lock is at least £100,000, representing more than three years' salary.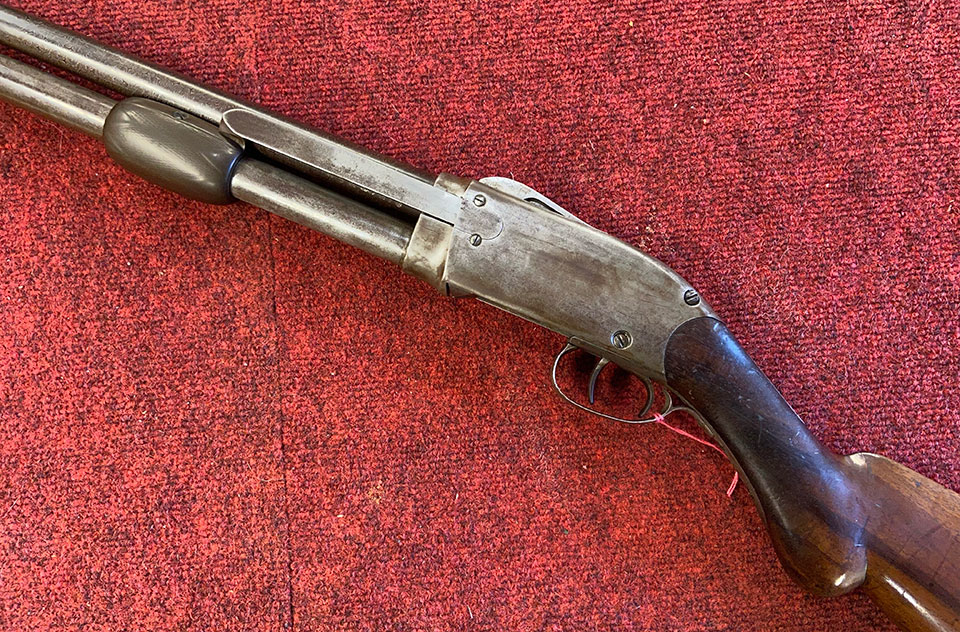 The March of Industrialisation
In the gun trade, as elsewhere, a division occurred between traditional craft practices and the use of machinery. While the British led the way in showing how sporting firearms could be be taken to their very highest levels of refinement and quality, through the skills of the world's finest gunmakers, America was busy experimenting with new ideas.
By 1882 British sportsmen were becoming acquainted with the attributes of the Winchester rifle, with is rapid re-loading capacity. The Model 1876 was then the most recent iteration and in .45-75 Winchester it proved very useful for African expeditions, as Henry Morton Stanley attested in an account of his Congo adventure of 1887.
Another American invention, patented in 1882, was the Spencer-Roper pump-action.
In Birmingham, C.G. Bonehill was working on his 'Belmont Interchangeable' concept of manufacturing shotguns by machine to a level that required minimal fitting of the parts. It showed the way to the future but the British gun trade never adopted it with sufficient enthusiasm.
The shooting man of 2022 would recognise the 1882 models in the showrooms of Boss, Purdey and Westley Richards, if invited to a country house shooting party, his shooting experience on the peg would not be radically different.
On the hill, stalking red deer, however, he would not carry the now ubiquitous Mauser-type bolt-rifle, as that would not appear for another fifteen years. More likely, he would be equipped with a .450 calibre Alex Henry falling block.
While much has changed about our sporting equipment, perhaps more of the guns that were known to our 1882 forebears remain in use, indeed, in production than any of them would have thought likely.
Published by Vintage Guns Ltd on (modified )