The sale of Lady Meaux's 28 bore bar in wood Purdey gun in Holts December 2020 auction was well publicised, and as a result the lady even warranted a fullpage article in the Daily Mail (27.11.20).
The gun made over £20,000 including auctioneers commission. She met Sir Henry Meux in London where she worked as an actress and a barmaid and they married in 1878, going to live at Meaux's estate, Theobalds Park in Hertfordshire where she became actively involved in
shooting and breeding race horses. Late in 1881 her Purdey 28 bore was delivered, an unusual and rare calibre for the late 19th century.
Another purchaser of a bar in wood Purdey that year was the Hon. Hedworth Lambton, his choice being a 20 bore gun. He was the 25 year old of the Earl of Durham and in 1881 the Flag Lieutanant to the Commander in Chief, Mediterranean Fleet. A well connected young man who had the money and connections to spend time "out on the town" in London. It is pure conjecture — and Lambton's biography claims that he and Valerie Meux only met after the Boer War — but one wonders if both Henry Meux and Hedworth Lambton
frequented the same theatres and bars and they all knew each other in 1881.
By 1890 Lambton was a Captain and in 1897 became Captain of the cruiser H.M.S. Powerful on the China Station. On the return voyage in 1899 Lambton was ordered to Durban in South Africa and stopped at Mauritius en route. On his own initiative he picked up a battalion of the Naval Brigade as he knew that British forces at Ladysmith needed more powerful guns. On arrival in Durban he and Captain Scott of the Powerful's sister cruiser "Terrible" devised a method of demounting guns from their ships and making land carriages for them.
Lambton and the Naval Brigade then moved them and their ammunition overland to Ladysmith. After the Boar War the "heroes of Ladysmith" were nationally acclaimed and Lambton became a celebrity.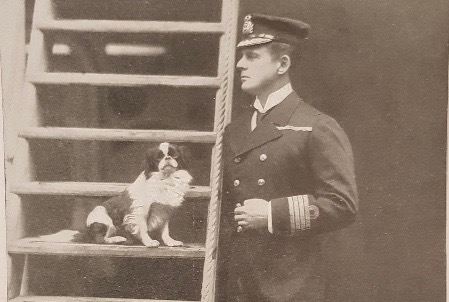 Lady Meux had also donated money to finance the dispatch of guns to aid the besieged in Ladysmith and the official version of their first meeting is that he went to thank her on his return to London. Sir Henry Meux died in 1900 and Lady Meux wrote a will leaving the fortune she inherited to Lambton on the proviso that on her death he would change his name to Meux. Lambton had not married and, though again speculation one wonders whether for the next ten years, until Lady Meux's death in 1910, they were "a couple".
Lambton went on to even greater things becoming an Equerry to Queen Victoria in January 1901; attending her funeral in February 1901; A.D.C to King Edward VII late in February 1901 and Captain of the Royal Yacht "Victoria and Albert" in April 1901.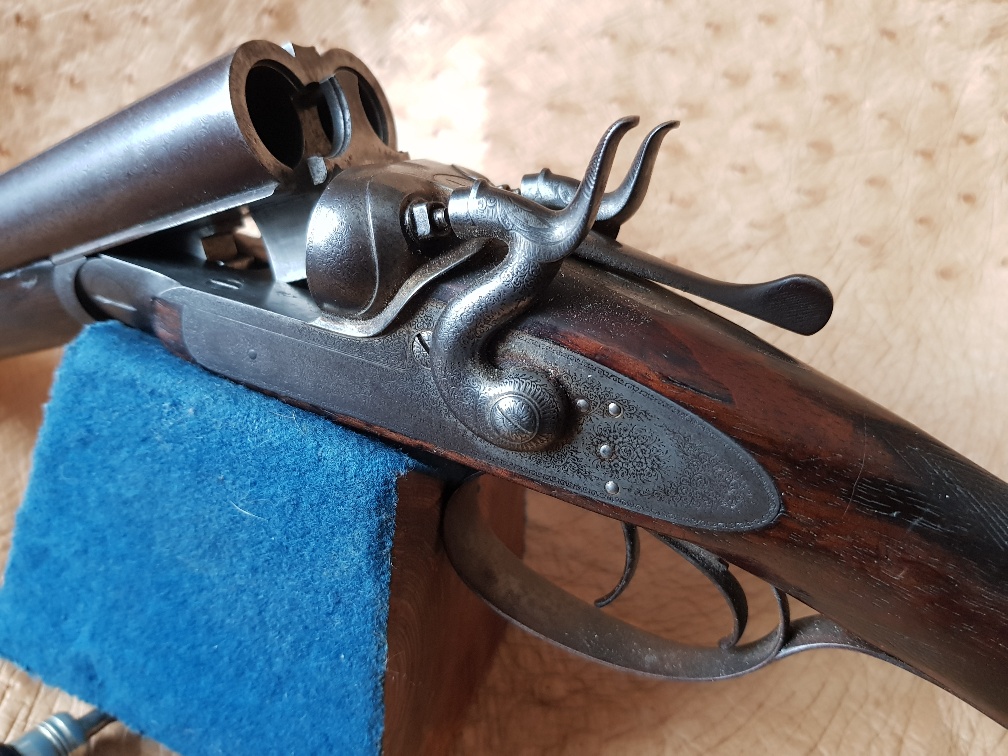 One wonders whether Lambton, H.R.H Edward Prince of Wales and Sir Henry Meux all know each other in their younger days. For Hedworth to advance so quickly in Royal appointments it seems likely that they might have already been friends.
After Valeria Meux's death in 1910, Lambton changed his name as promised and married (at the age of 54) Mildred Harriat, daughter of the 1st Baron Alington. In this year also, Kind Edward VII died, and Meux as he was now called became an Equerry to King George V. He was promoted to Admiral in 1911 and advanced to Knight Grand Cross of the Order of the Bath in June 1913. He died in
September 1929 on Danebury, and estate he had bought in Hampshire.
So what amazing events the gun may have witnessed. It is almost certain it would have been with him on H.H.S. Powerful. Maybe, but unlikely to Ladysmith? Certainly on many shoots where Royalty were present as well as on the estates he owned in his later life. Shooting alongside Valerie Meux with her 28 bore almost certainly. That the gun has had plenty of use is evident from its "time warp" condition though part of its charm is that it has never been renovated. Never even nitro proved. Chequering almost worn away, rib address
only just visible, barrels internally pitted but still in proof as made as a 19 bore with choke at the muzzle. The 30 inch barrels still tight on the action, the locks working perfectly and a beautifully figured 14 1/2 stock.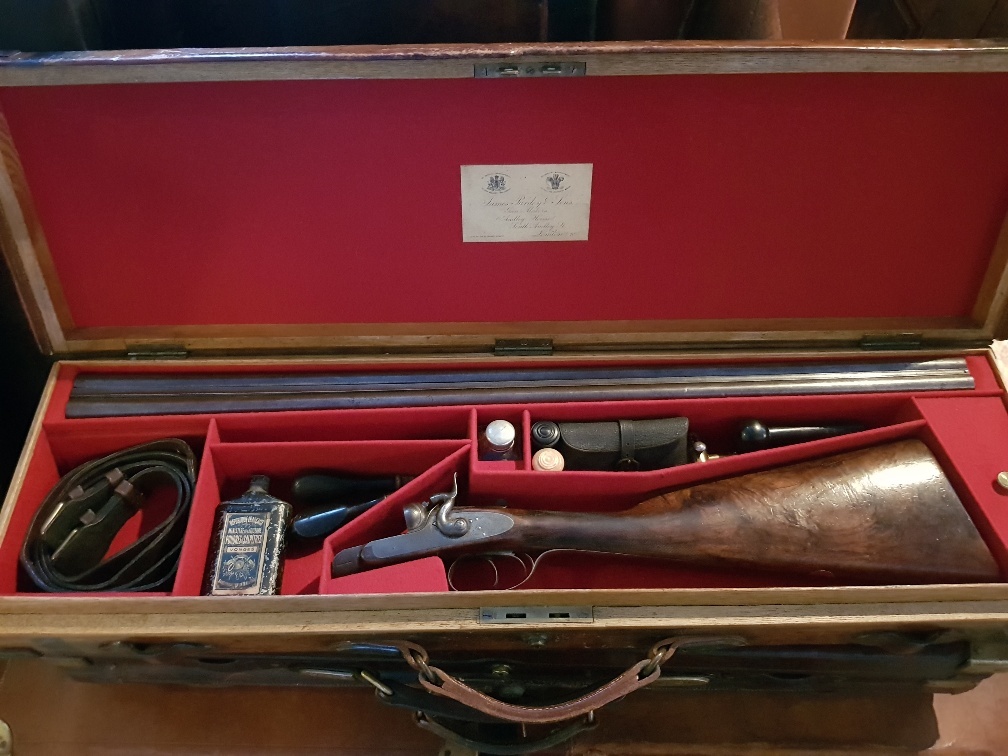 It's case has been expertley relined, and maybe one day a pair of new steel barrels might be made to make it usable for another hundred years. Were this to be done it might go back to the Lambton Estate again for a driven shoot and on to one of their famous drives, still known as "Hedworth".
Published by Vintage Guns Ltd on