This shoot dinner menu from Sandringham, dated February 1st 1872 shows what the Prince of Wales and his friends tucked into after enjoying a day's sport.
Like the Sandringham game cards, the menu is encapsulated in a beautiful, hand painted scene with game birds and rabbits.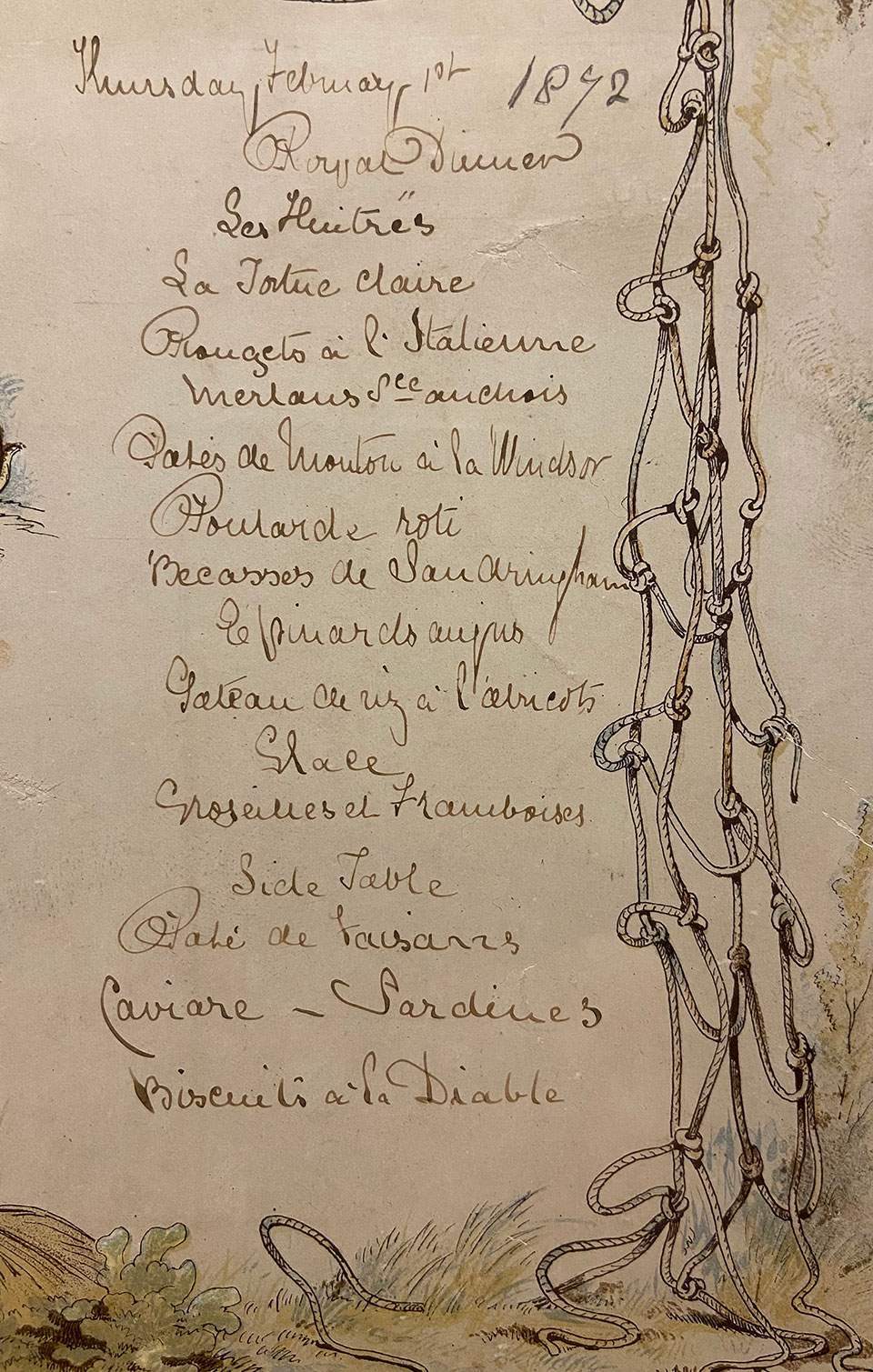 The British upper-crust in those days considered French food the only thing worth eating and would have had a French chef in residence to cater to their desires.
The menu is, therefore, in French, which was taught to young ladies and gentlemen either at public school or by a governess during childhood.
It reads: Royal Dinner: Oysters, turtle soup, Italian red mullet, anchovies, mutton pate, roast poussin with spinach, gateau of apricots, noisettes with raspberries. The side table carries pheasnat pate, sardines, caviar and devilled biscuits.
I wonder if it might inspire any readers to try and recreate it for their own shoot dinner next season. I'm not sure turtles are any longer on the menu.
Published by Vintage Guns Ltd on