Britain's long-established best gunmakers have been adding new lines to their traditional ones in recent years. Purdey and Holland & Holland have been working hard to meet perceived demand for a quality London-made over & under at prices that are more attainable to the man who drives a Range Rover, rather than a Bentley Bentayga. The 20-bore trigger-plate game gun is the latest incarnation to emerge from Audley House.
Purdey has built the new 20-Bore as a continued development of the 12-Bore Purdey Trigger Plate Game Gun that they launched in 2018. The company has responded to a growing demand for smaller bores by making the popular Trigger Plate Gun in a new calibre. The new model is an ideal all-round, lighter-weight gun, making it ideally suited to both driven and walked-up shooting.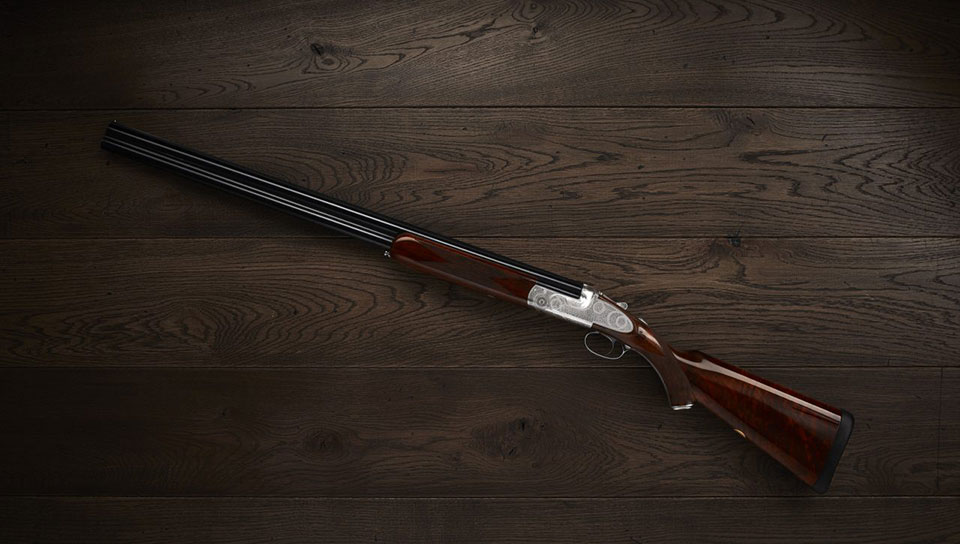 The new gun is a fully-scaled action based on the award-winning Purdey Trigger Plate design. This was rigorously tested to ensure that it can comfortably meet the demands and challenges of today's sporting world. The Gun has been designed specifically for the rigours of modern cartridges, particularly the additional stresses imposed by both steel shot and heavy lead loads.
London Made and Handcrafted
The Purdey Trigger Plate is made entirely in Purdey's London workshop from start to finish. Like all of Purdey 'Best' guns, it passes through the traditional seven stages of gunmaking in the hands of the company's world-famous craftsmen. It seamlessly combines craftsmanship with the latest skills and modern technology to create a classic and elegant London-made shotgun.
Award-winning Trigger Plate Action
The robust trigger plate mechanism is perfectly designed for the modern shooting world. Thanks to the ease with which the trigger unit can be removed, it is both extremely simple to clean and provides greater security when travelling.
Options
The Purdey Trigger Plate is a fully bespoke gun with the customary range of options, including barrel length, chamber length, choke configuration, stock dimensions, engraving, and case finish. These allow the customer to build a perfectly-fitted gun, suited to both the individual and their style of shooting.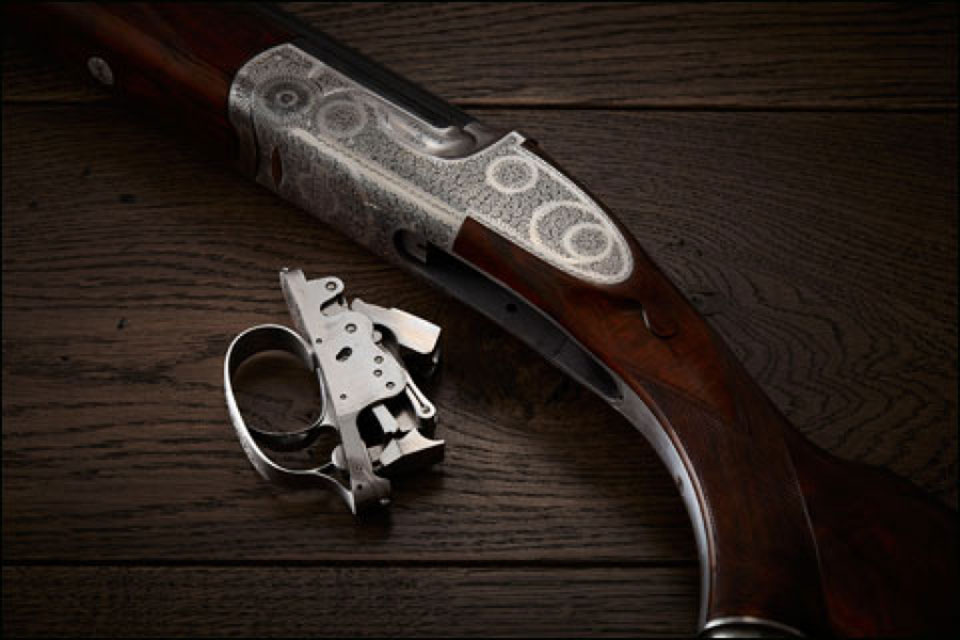 This new 20-Bore Game Gun will soon be displayed at Audley House in London and available for test shooting across the country, with prices starting from £65,000 +VAT. Purdey will also be working with their network of international partners to demonstrate the gun to their overseas clients.
It will be interesting to see how well this meets demand. It is half the price of a traditional Woodward type over & under and opens the new Purdey market to a strata of client that has hitherto been unable, or unwilling, to contemplate a new Purdey. I suspect that if build quality, reliability and handling expectations are met, it may do very well.
Published by Vintage Guns Ltd on (modified )